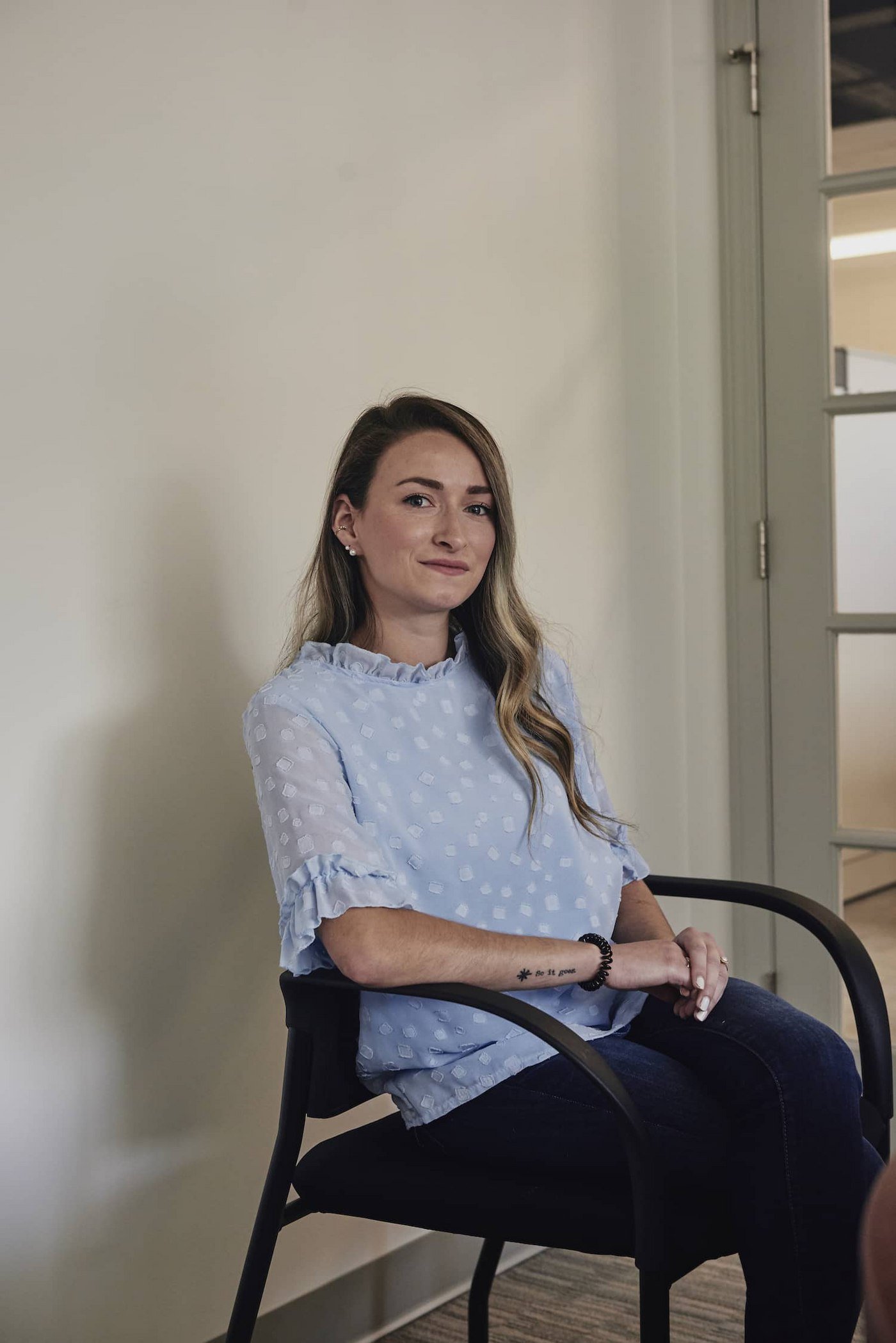 Do I Have the Right Snow Plow Insurance Coverage?
Business Insurance | General Liability | Learning Center | general liability insurance | snow plow insurance | commercial auto | Business Auto
The leaves are changing colors, the air is becoming crisp, and the sky is getting darker earlier.
You know what that means … snow is on the way.
While this thought may make many New Englanders cringe, if you make money by snow plowing, you may actually be looking forward to it. But are you actually ready?
You might think you're ready to hit the snowy roads this winter, but in fact, you might have gaps in your snow plow coverage.
At Berry Insurance, we routinely help many clients secure the coverage they need to avoid costly claims and we want to help you too. Read on to learn if you have adequate snow plow coverage and where you may need to make some changes.
First, let's brush up on what snow plow insurance is
When someone says "snow plow insurance," they are typically just referring to a general liability policy to cover your snow plow operations.
This policy covers you for any bodily injury or property damage caused by your plowing. It will also give you "completed operations coverage", which we'll discuss more in a minute.
One thing that is important to note – you may already have a general liability policy in place for your contracting operations. Unfortunately, unless it is specifically endorsed to cover your snow plow operations, you do not automatically have coverage.
Am I covered if I plow for a business?
Possibly, but most likely not. Here's the thing. When you offer snow removal services, there are few specifics you'll need to decide before you can find out what type of coverage you may, or may not, need. They are:
Will you plow residential driveways, commercial properties, parking lots, residential streets/roads, or highways?
Will you be charging for services?
Will you provide additional snow removal services – like sidewalks, walkways, or roofs?
Will you be sanding or providing any surface treatments?
Do you want coverage for any damage to the plow itself?
Will you be hiring new employees?
Which vehicle will you be using to plow – personally owned or owned by the business?
Once you've ironed out the details of your snow plowing operations, by answering the questions above, you can begin to determine what type of coverage you have already, and what you may need going forward.
Let's dive deeper into how the answers to these questions may affect the insurance coverages you'll need.
Are you plowing residential driveways, commercial properties, parking lots, residential streets/roads, or highways?
Some insurance companies are comfortable offering liability coverage to contractors who plow streets and roads, but not contractors who plow commercial parking lots. Other insurance companies prefer contractors who only plow highways. Some will allow you to do the occasional driveway for a neighbor or for your home, while others won't cover that at all. Some insurance companies also put restrictions on the size of parking lots you can plow. It's enough to make your head spin. And it changes each year.
In addition to this, your general liability policy may have a snow plowing exclusion. Or it may have some limited coverage. It is important to identify all your potential plowing operations ahead of time so that you can be sure everything is covered before the first snowflake falls.
Note: If you plow for a city or town, you will likely be asked to provide a certificate of insurance, verifying that you have high limits and you may also be asked to name the city or town as an "Additional Insured". There could be a charge for this, so be sure to find out what is required of you before you begin work for a town.
Do you charge for your plowing services?
This may seem like a silly question – but it's important. If you just plow a few driveways to be a good neighbor, then you may have coverage under your auto policy. But if you are charging for your services, that can be considered a business exposure. If all you have is a personal auto policy, you need to change your insurance rating to "business use" in order to be covered.
Do you provide additional snow removal services like sidewalks, walkways, or roofs?
Additional snow removal services typically result in additional insurance costs, especially if you are getting up on a roof.
If you have a policy for snow plowing, you need to discuss any additional services you complete with your agent, so they can ensure you're covered for them.
Do you provide surface treatments?
Road treatments can be a slippery proposition (see what we did there?). If someone slips and falls after you've treated the area, you could be held responsible for their injuries. In addition to this, sanding typically requires specialized equipment attached to your trucks, which may need extra insurance. This brings us to the next question…
Do you have coverage for your plow itself?
If the plow is attached to your truck, and your truck has physical damage coverage (collision and comprehensive), then damage to the plow would be covered under your Massachusetts auto policy.
However, it's on an actual cash value basis. So if you would be looking for replacement cost coverage, you'd need a separate equipment insurance policy to provide that coverage. The same would apply for any specialized equipment that you may want full replacement cost on should a claim happen.
You'll want to provide a copy of the receipt for the plow and any additional equipment so that you can update the values on your auto policy, or to obtain the separate replacement cost equipment policy.
Are new employees covered?
Many contractors will hire additional employees/drivers during the winter months to cover the various snow plowing shifts they take on. If that is something you also plan to do, you'll want to be sure to check driving records of those new hires.
A "true and attested public driving record" copy of the individual's Massachusetts driving record costs $20 and can be ordered right online by the potential new hire. Checking this prior to the start of employment could give you an indication of whether they will be considered an acceptable driver for insurance coverage. (Note: Applicants/Employees with several moving violations or citations may be excluded by your insurance policy.)
Do you own your plow vehicle, or is it owned by the business?
Here's where things get interesting….and I find it best to use examples.
First and foremost, any damage to your vehicle is covered under your auto policy – whether that is a personal policy or a commercial business policy.
If you are plowing a street and scrape your truck/plow against some parked cars, the damage to your truck/plow is covered under your auto policy.
If you are plowing and hit a car, the damage to that car would be covered under your auto policy.
However,what about what could happen after you're done plowing? This is known as your "completed operations" and is only something that can be purchased on a general liability policy. Again, let's use some examples:
You plow a commercial parking lot and a patron slips and falls. They sue you for their injuries. Your auto policy provides coverage for damage to your vehicle, or liability for accidents involving your vehicle. Neither of these are applicable here, so you'd be left without protection.
You plow a residential driveway for someone while they are away on vacation. You didn't realize that some snow was piled against the side of the property and when the weather warmed up, melted and flooded the resident's home. They want reimbursement for the damages and cleanup costs. Again, you don't have coverage without a general liability policy.
Finally, do you have enough coverage?
There's no point in having plow insurance if you're still going to be stuck with a large out-of-pocket expense if you have a claim, right?
For anyone that plows, we recommend a $1 million liability coverage limit and $1 million auto liability coverage limit.
This may seem like a lot, but an accident involving a plow can be extremely costly, and if you're paying for plow insurance, you want to be sure you're fully covered.
Let your plowing service pay you … not suck you dry:
Plowing during the winter months can provide a great source of additional income – whether you're a business or an individual. But as you can see above, it also could come at a cost, especially if left unprotected.
At Berry Insurance, we're here to help you review your snow plow insurance before you begin plowing this year, so you don't get stuck with any costly claims.
While you're reviewing your snow plow insurance, it may also be a good time to review all your commercial insurance to ensure you have no gaps in coverage heading into the winter months.