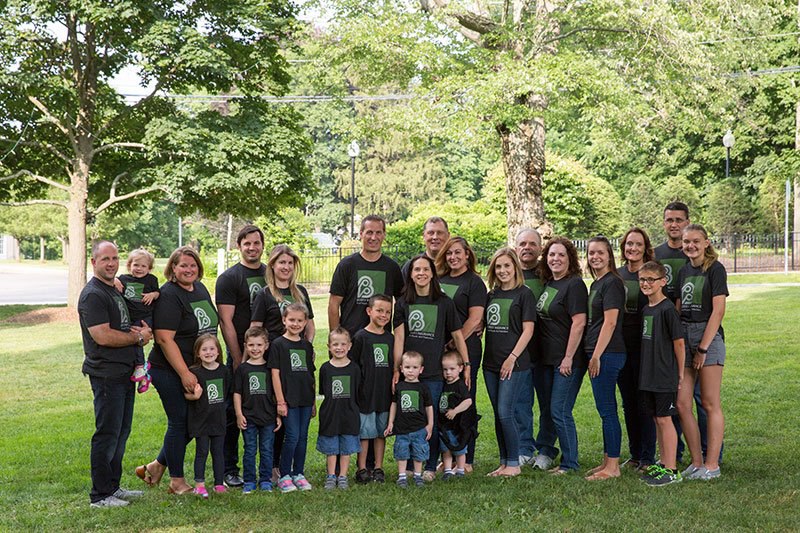 Massachusetts Auto Accident Claims FAQ
You've had an accident…..now what??
Let's start with the basics. An insurance claim is a request by a policy holder (you) to an insurance company for coverage or compensation for a loss or event. Knowing all of the information related to an automobile accident or the claims process is difficult, we want to address a few common questions that you might be wondering about.
How will a car accident affect surcharges, and how can I appeal them?
It's never fun to answer the phone and hear that one of our clients has been in an accident. One thing that clients often want to know right away is if they will be surcharged, and if so, how it will affect their rates. Here are some things to be aware of:
The respective insurance carriers involved in a claim will work to determine who is liable for the accident. It is possible for both involved parties to be found partially liable.
If a party is found more than 50% at-fault, and the damages paid out for the accident exceed $1,000, a surcharge will be assessed. If the damages are between $1,000 and $5,000 it is deemed a minor accident (three-point surcharge); if damages exceed $5,000, it is deemed a major accident (four-point surcharge). If the total damages paid out are less than $1,000, no surcharge is assessed.

Several items factor into the overall amount paid out, including repairs for each vehicle involved, the cost of any vehicles rented as a result of the claim, and any bodily injury damages that are awarded.

If a surcharge is assessed, the party that receives it has a right to submit an appeal to the Division of Insurance. This appeal requires a payment of $50 and must be submitted within 30 days of the surcharge notice date. The Division of Insurance will provide notice as to the date, time and location of the hearing.

If a driver wins his or her appeal hearing, the surcharge is reversed, and there is no adverse impact to his or her insurance premium.

If a surcharge is upheld upon appeal, or not appealed at all, the subsequent increase in insurance premium does not occur until the policy renewal date.

A surcharge will stay on an individual's driver record for six years. After three years the points will start to drop off, provided that there are no other at-fault accidents or moving violations during that time.

If a party is found less than 50% at-fault, no surcharge is assessed, and this party is not responsible for his or her deductible (assuming he or she has a waiver of deductible on the policy).
If in a two-party accident, liability is split 50/50, neither party is surcharged, and both party's deductibles are waived (again assuming waiver of deductible on the policies).
How do I set up a temporary rental vehicle, and who pays?
If you have an accident and you have "substitute transportation" coverage on your policy, the adjuster will set up the rental for you up to the limit on your policy. The adjuster will supply you with a reservation number and you can either head over to the rental car place or call ahead to make sure they have what you need. For example, if you have $15 a day up to $450, the policy will pay up to the $15 daily and then you are responsible for the balance when you hand in the rental vehicle.
On the other hand, if you were hit by someone and do not have substitute transportation coverage, you will need to rent a car on your own and submit the receipt for reimbursement once the other party is found liable. However, some insurance carriers will limit what they will pay out for third-party rental reimbursement, so adding substitute transportation coverage to your policies will give you peace of mind knowing that there is no out of pocket cost for a rental car.
Why is my claim check less than I thought?
A deductible is an amount of money that you yourself are responsible for paying toward a covered loss. When you get into a car accident, the amount of the deductible is subtracted, or "deducted," from your claim payment. For example, if your policy states a $500 deductible, and your insurer has determined that you have an insured loss worth $10,000, you would receive a claim check for $9,500.
Your deductible is waived if you are found less than 50% at-fault as long as you have waiver of deductible. The deductible is initially held back from you until this determination is made, and then released once liability is established.
What is a "supplement"?
It's easiest to explain this with an example. Say you get into an accident and the adjuster said it was $2,500 to fix the car, but then the body shop says its going to cost $3,000 – the body shop can request a "supplement" to pay for the extra cost of the additional damage that was discovered while completing the repairs (minus your deductible, of course).
Should I fill out an accident report?
After getting into an accident, you can either fill out an accident report at the scene of the crash with a police officer, or go to a local police station or RMV soon after to fill one out. You can also print the Massachusetts Crash Report form right online. By filling out the report, you are ensuring that all information is accurate and consistent, before inaccuracies become the source of a problem or lawsuit. In Massachusetts, if you were operating a motor vehicle involved in a crash in which any person was killed, injured or in which there was damage in excess of $1,000 to any one vehicle or other property, it is required that you complete and file a Crash Operator Report with the Registrar within five days after such crash (unless you are physically incapable of doing so due to incapacity).
Facts surrounding an accident can get fuzzy soon after it happens, so avoid being sued for damage that you did not cause by filling out an accident report as soon as the accident occurs. The crash report needs to then be sent to the RMV, police station in the town the accident occurred, as well as your insurance company. Our team can also forward copies of the report to the necessary parties for you!
What should I do first if I get into an accident?
Emotions will be running high after an accident, and we know that it may be difficult to quickly decide on the next steps. To ensure your safety, here is how you should handle the aftermath of a car accident:
Move your vehicle to a safe area
Stop your vehicle and get out
Check on others involved
Call the police to the scene
Gather info

Driver and passenger names and telephone numbers

Makes and models of all vehicles involved

Contact info for any witnesses

The name and badge number of any responding police officers

Document the scene – this could include taking photos, if safe to do so, because they can go a long way in helping adjusters determine liability.
File your insurance claim
What if I need to get in touch with my agent but the office is closed?
If you need to report a claim, but the office is closed, leave a message on our emergency claims line at (508) 528-5200 and one of our team members will get right back to you!
What if I just have a glass claim?
Anyone who has a glass claim can call us at (508) 528-5200, and we will contact a glass repair shop to set up the claim. They will in turn contact you right away to make an appointment to meet you wherever you are to fix the glass, or you have the option of bringing your car directly to the shop location.
Should I File a Claim with My Insurance If I'm Not at Fault?
When you have an auto accident and are likely not at-fault, there are a couple of different options for filing a claim. One option is to file a third-party claim with the insurance carrier for the party you believe to be at-fault. This would be done by contacting that insurance carrier and providing the necessary information to initiate a claim against their insurance. However, it may take some time for an adjuster from this carrier to contact you. The other option, is to file the claim with your own insurance carrier, and to have your agent help you with this. In our experience, third party claims tend to take a long time to get resolved, and often times the insurance carrier in question will seemingly try to avoid finding their insured at-fault. This can make it difficult to recover damages and can create a frustrating situation. By filing the claim with your own insurance carrier, you will ensure that you will be contacted by an adjuster within a shorter time frame, and the process to repair your vehicle can proceed more quickly.
If you work with your own insurance carrier, and you are not at-fault, your carrier will eventually begin a process called subrogation. Essentially, this means that once liability is determined, your insurance carrier will send a demand to the at-fault party's carrier to pay back the damages that were paid out to you. By allowing your insurance carrier to work in this way on your behalf, it can save you the hassle of having to communicate with the at-fault carrier yourself. Please also remember to contact your agent at any time for help. We are here to advocate for you, and are happy to do what we can to make the claims process go as smoothly as possible.
Hopefully this is all helpful information. At Berry Insurance we are always happy to review your Massachusetts Auto Insurance coverage and make sure you are property protected, so that you can have peace of mind if you do happen to have a claim. Please give us a call today at (508) 528-5200.