All you expect and much more in a Massachusetts insurance agency
Enjoy personalized, above-and-beyond services from a local, century-old (but fun and modern) company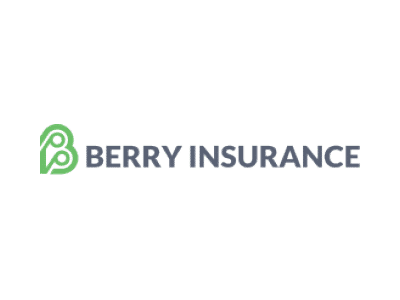 A century of local service
In 2022, Berry Insurance Celebrated 100 years of business. In that time, a lot has changed here at Berry Insurance. Some of it we credit to our own growth and evolution, and some has just occurred in response to how much the insurance industry has changed over the last century.

Check out the video to the left to learn about the origins of the agency (did you know it started out of a kitchen?), how it has evolved from early to current days, and where the agency is going in the near future (hint: we're growing).
Our century-long history
The world (and Massachusetts) has come a long way in the last 100 years. Berry Insurance has been there through it all -- recessions, economic booms, technological advances, and even a global pandemic.
Most importantly we've kept up to date on all of the tricky Massachusetts insurance requirements and our community's specific needs, all while growing along the way.
1922
Joanna Berry started selling insurance part-time out of her Milton, MA home to help make ends meet, acting as a "kitchen broker," handling accounts for her family and friends.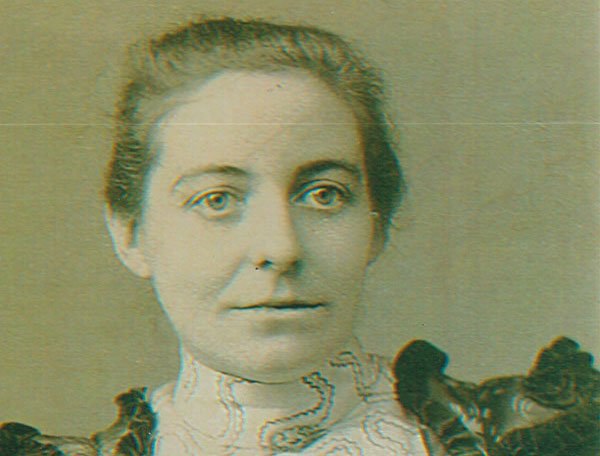 1948
Henry Berry took over the family business after his mom Joanna passed.
1961
Berry Insurance Agency, Inc. was formerly incorporated. An office was opened in Franklin in 1968 and in Waltham in 1978.
1982
Henry's children Robert (Bob), Henry Jr. (Hank) and Patricia (and her husband Al) took over the family business after his passing.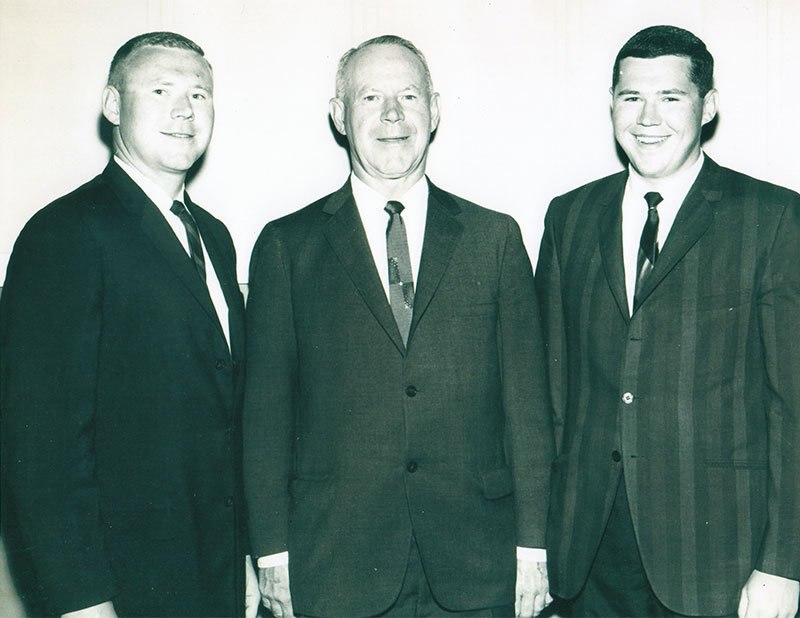 2011-2013
Bob Berry consolidated all agency operations to a single location in Franklin, MA.
2017
Kaitlyn & Chris Pintarich purchased Berry Insurance from Bob Berry upon his retirement. The new legal name of the agency became Alexia Insurance, Inc. dba Berry Insurance.

Why Alexia? They chose the name because it means "someone who is always willing to help." It also derives from Alexander/Alexandra, which translates to "defender of man"/"protector of man" in Greek. That about sums up everything an insurance agent hopes to do!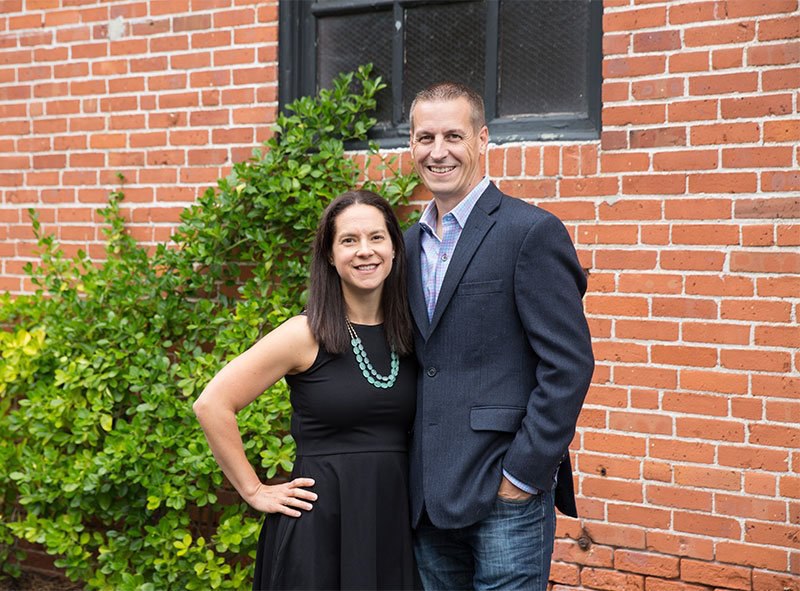 Today
The team continues the Berry legacy with an inviting family atmosphere, thoughtful insurance consultation, and expert advice to clients and community members.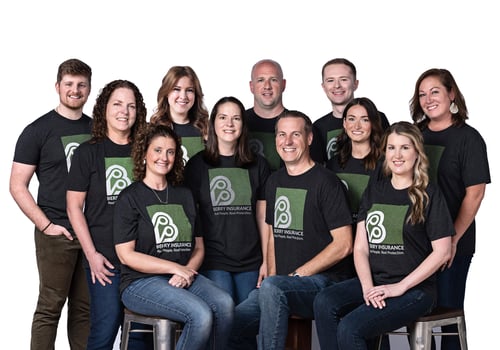 Once you go Berry, you never go back
While we've evolved a lot as an agency, our core values and philosophies have stood the test of time.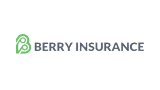 We're real people
We definitely aren't like the stuffy insurance agents you know. (Um … if you're an insurance agent reading this, we of course aren't referring to you.)
Most days you'll find us in jeans, singing Disney songs, and talking about what we're going to order for lunch from the restaurant down the street.
Basically, we're real people, so we understand your needs because we share those needs.
We will talk to you without all the insurance lingo and will offer the insurance protection we would want for our own families or businesses.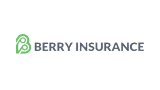 We make things easy for you
We know your life is busy. Between juggling your family, your career, and so much more, we know you have no time to be waiting on hold or running around processing insurance tasks.
That's what we're here for. Our team will take the stress off your plate by dealing with your insurance carrier directly so you don't have to.
And when you do need to reach out to us, you'll get a prompt response from a real person every time. (In most cases, this will be your assigned client success manager who you will get to know and trust.)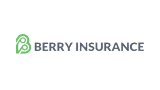 We provide options for your needs
You want your insurance policies to be thorough, protecting you or your business from risks and costly claims. But you also don't want them to break the bank.
That's why at Berry Insurance, we work with several reputable insurance carriers. We'll get to know your needs, then shop around for you so you can be sure you are getting the right protection at the right price.
Meet the Berry Bunch
Kind of like the Brady Bunch … but the insurance version.
We'd love to have you on our team
While we may not always have open positions posted, we are always open to inviting new members to our team. We're looking for great people (with or without insurance experience) who can contribute to our fun, family environment, educational and honest approach and community-oriented focus.
Join the Berry family
Send us your resume! If we feel you're a match and have a need for your expertise, we'll reach out to get to know you better!