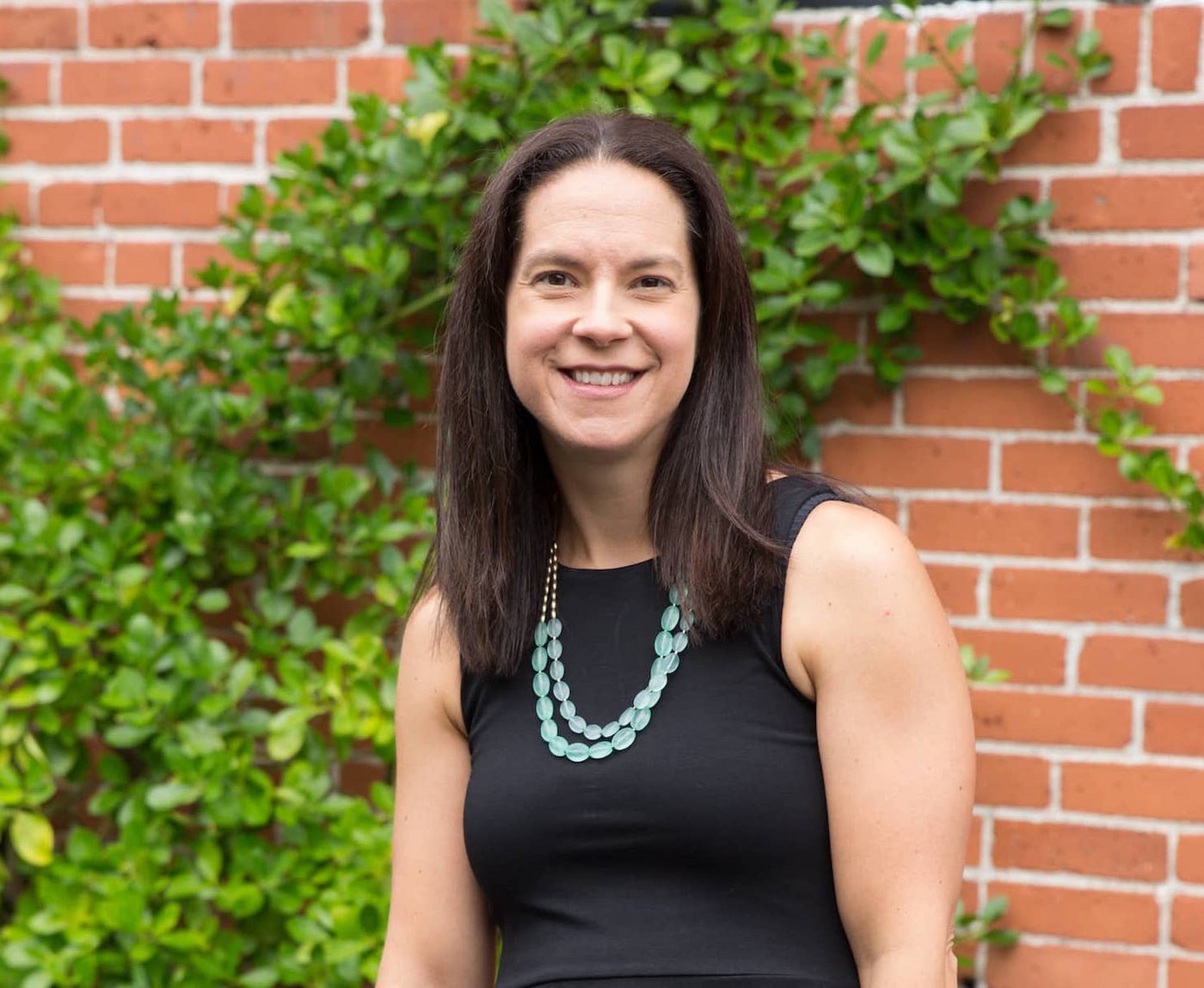 What Happens After a Car Accident? (MA Auto Insurance Claims Process & Timelines)
Personal Auto | Learning Center | auto claim | Business Auto | car accident
Having a car accident can leave you feeling a bit anxious and overwhelmed. Aside from the adrenaline rush of making sure you and anyone else are safe and ok, your mind begins to race with a million questions.
"What information do I need to report my claim?"
"Should I even report my claim?"
"Am I covered?"
We get it. We've been there. And we're happy to tell you that you are in the right place to get those answers. We definitely don't want your stress to continue as you try and navigate the auto insurance claims process and get your vehicle repaired. We're here to help.
Since 1922, Berry Insurance has been helping clients alleviate the stress of the claims process by knowing what to do and how to handle the claim. We know that when the time comes to file a claim, you want it to be as quick and as painless as possible.
Knowing what to expect and how to deal with any potential obstacles will help ensure that your claim is paid faster. Let's dive in!
What details do I need after a car accident?
Once you've made sure you and your vehicle are moved to safety, there are a number of details you'll want to gather for if/when you decide to file a claim:
1. Details of accident
Make a note of the location of the accident (street or intersection and town), time of day, weather conditions, and road conditions. Be as thorough and detailed as possible. Draw a diagram on a piece of paper or take notes on your phone.
2. Details of people involved
Other Parties: Owner's name and contact information. (Don't forget their phone number and email address.) You'll also need the driver's name and contact information (which could be different than the registered owner), driver's license number, date of birth, insurance information, and year/make/model of vehicles involved.
Passengers: You'll want to gather all the names and contact information for any passengers (in all vehicles involved). Be sure to get ages for any children and make a note of any car seats.
Witnesses: Don't forget the names and contact information for any witnesses.
Authorities Contacted: Be sure to get the names of any officers that responded, as well as which city or town they responded from.
3. Photos of the accident
Taking pictures is a great way to document the accident. Be sure to get shots from several angles, take pictures of the vehicles and their damages, and take pictures of license plates, drivers licenses and registrations.
We always recommend that you keep a cell phone charger or wireless phone charger in your car to make sure you have enough battery.
4. Details on any citations issued
If officers cite any drivers, be sure to make note as that will help your adjuster determine who was at fault in the accident.
5. Copy of police report
The process varies by town, but typically police reports are available within a few days after your accident. It's best to call the police station ahead of time to find out if it's available and how to obtain a copy.
Some police departments will allow you to request and obtain copies online, others require you to make the request in person. Copies of police reports can sometimes come at a fee, typically around $10.
6. A completed Massachusetts Crash Report
You might be wondering, "Do I really need to complete the Massachusetts Crash Report?"
It depends. Legally, you are required to complete the Massachusetts Crash Report if someone is killed or injured, or if the accident damages will exceed $1,000. A copy of this report should be filed with the Massachusetts Registry of Motor Vehicles, the town the accident occurred in, and with your insurance company.
Filling out the Crash Report can be helpful even if there are no injuries and the damages are minor. The Crash Report is a quick way for you to detail all the information needed to file your claim, and also has a spot for you to draw a diagram of exactly what happened. At Berry Insurance, we always recommend that you complete the Crash Report after any accident.
7. Auto insurance policy numbers of everyone involved
Your auto policy number is not listed on your Massachusetts Registration, so you'll want to ask for the other driver's policy number.
Should I file a claim after a car accident?
If you are involved in an auto accident, you have a few choices on how to handle your claim:
Don't file a claim at all
If you are involved in a minor accident, with no damages or damages costing under your deductible, you could choose not to file a claim.
But, there's a catch.
Let's say you make repairs that end up costing you more than anticipated, and try to file a claim later. Your insurance company might not pay the claim since they weren't given the proper chance to investigate and appraise the damages.
Alternatively, if you have a minor accident with another vehicle, and agree to settle the damages out-of-pocket, you could put yourself at risk of being sued for additional damages or injuries at a later time. If that happens, and you try to file a claim, your insurance company could deny it.
This is why we typically never recommend this option.
Report the details of the accident "for records only"
You can, however, report the accident to your insurance company "for records only." This means that you've given your insurance company notice of the accident so they are aware in case anything comes up in the future (i.e. you are presented with a lawsuit).
We know what you're thinking. Filing a claim "for records only" will not cause your rates to increase, nor will it count against you in any way. Examples of situations that you might want to report "for records only" would be small fender benders, where you both drive away with minimal to no damage.
File a claim with your insurance company
If you choose to file a claim with your insurance company, your claims adjuster will work to process your claim quickly, which means you'll be paid faster. Your claim will be paid subject to your deductible, and you will have to wait to receive the deductible back until your insurance company has completed their subrogation against the other party. Learn more about subrogation and the overall auto insurance claims process here.
Keep in mind: when you file a claim with your insurance, it could impact your future auto insurance rates. Be sure to discuss the potential implications with your insurance agent.
File a claim with the other party's insurance company (if you were not at fault)
If you decide to file with the other party's insurance, it will be up to you to follow up with their claims adjuster, and you could be waiting longer for your claim payment to be sent.
To learn more about whether you should file with your insurance company if you aren't at fault, check out our Massachusetts Auto Accident Claims FAQ.
What if the other driver doesn't have insurance?
Almost every state requires vehicles to be insured to mandated insurance minimums, but that doesn't mean that everyone complies. You'll want to ask the driver for a copy of their registration to verify insurance coverage.
Be sure that the registration is current, and make a note or take a picture of the registration for your records.
Keep in mind, that even with an active registration, there is no guarantee that they have an active insurance policy. An insurance policy could have cancelled or lapsed after the registration was issued. That driver would be driving illegally and unfortunately it happens more than we'd like.
If you are involved in an accident with someone who doesn't have insurance, or who doesn't have enough insurance, that is what your uninsured and underinsured motorist coverage is for.
We realize it's not ideal to have your insurance company pay for an accident if it's not your fault, but having this coverage in place is better than having to pay out of pocket.
How long do I have to report a claim after a car accident?
If you've been in an accident, it's not likely you'll be waiting very long to get your claim reported.
If the accident happened at night or over the weekend, you can call your insurance company's after-hours reporting line, or if you are insured with Berry Insurance, give us a call on our emergency claims line and we'll help you through the process right away!
Either way, you won't want to wait long to report your claim, as it could delay the speed at which your claim gets handled.
Note: If there are any injuries, the Massachusetts statute of limitations (deadline to file lawsuit) dictates that a lawsuit must be presented within 3 years of the date of injury.
What happens after my auto claim is reported?
Once you report your claim, you are probably wondering how long an auto insurance claim will take. The insurance company will assign a claims adjuster (typically within 24-48 hours) to help you through the process. The adjuster is also the person responsible for determining who is at fault in the accident.
They will review all of the information you provided, including the police report and Massachusetts Crash Report to help make their determination, so be sure to provide as much information as you can.
If there was damage to your vehicle, the adjuster will assign an appraiser to view your car and assess the cost to repair the damages. You are free to bring your car to whatever auto body shop or dealership you wish to make the repairs.
Your auto body shop may ask you to sign a "direction to pay" which will authorize the insurance company to release your claim payment directly to the shop instead of to you. This is completely up to you, but we typically do recommend doing this as it can help speed up the repair process.
It is very common for the auto body shop to find additional repairs that are needed after they've begun the work. At this point, the shop would request a "supplement" from the insurance company to pay for the additional repairs.
If you need a rental car while repairs are being made, you can arrange for it to be covered by insurance if you have "rental reimbursement" coverage on your policy.
If you don't, you would have to pay for the rental vehicle out of pocket, and try and submit for reimbursement through the other party's insurance.
Make sure you'll be covered
As you can see, deciding whether to pay a claim out-of-pocket, file "for records only" or report the claim to your insurance company takes some consideration. All of the options have the potential of impacting your insurance costs, which is why we always recommend discussing them with your insurance agent.
Should you decide to file a claim, it's important to know that whether the accident is your fault or not, there could be claim expenses that are not covered if you don't have the right Massachusetts auto insurance policy coverages in place.
Be sure you are fully covered before a claim happens by reaching out to our team at Berry Insurance today. We'll give you a no obligation review of your insurance and can offer suggestions for how to best protect yourself in the event of a claim.
Itching to learn more about your auto insurance coverage? Stay in the know my reading up on the top myths and misconceptions surrounding your auto insurance coverage.