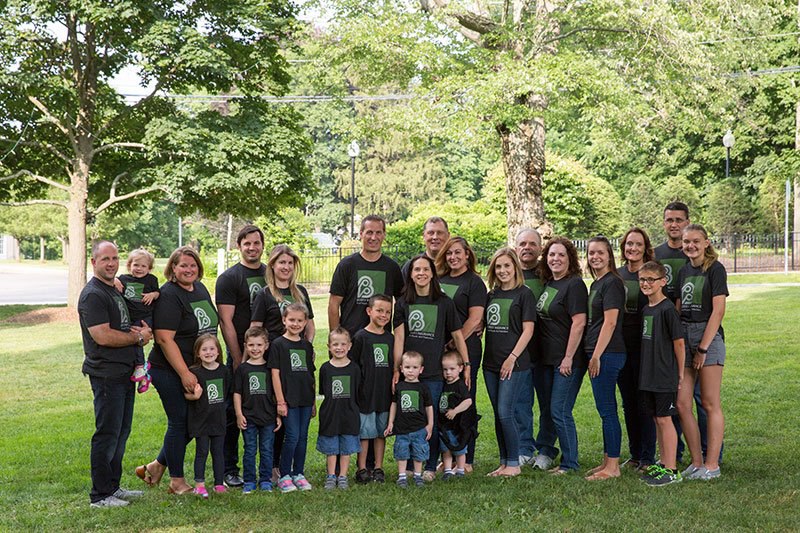 Berry Insurance Helps Educate and Motivate Local Business Owners on Social Media
The Berry Insurance squad kicked off their first digital media seminar on June 29th, 2010 at the Living Waters Conference Center in North Attleboro, MA. The event was brought to local business owners by Berry Insurance (Franklin, MA) and The United Regional Chamber of Commerce, with keynote speaker Tim Sawyer of Astonish Results (Warwick, RI). B & M Catering (Pawtucket, RI) supplied the delicious appetizers; and the tasty meatballs seemed to be a crowd favorite!
Tim Sawyer, or as his name tag read, "The Great One," excited the crowd with his passion for social media explaining different ways to GROW and flourish in their business. Tim explained that he has "refused to participate in the recession" for the past three years and that his business has more than doubled in size. How, you might ask? Plugging away at social media. "It's a continuous process that will never end" explained Tim.
Throughout the evening, Tim presented cutting edge digital marketing and social media networking concepts to ensure local business survival in the digital age. (Traditional marketing ideas and concepts have become outdated.) Tim also shared with the attendees Berry Insurance's plan to help local businesses grow in this economy. Through their Partners of Berry program, Berry Insurance wants to help their local businesses succeed through utilizing digital marketing tactics and social media networking concepts.
Tim explained that digital marketing is a unique opportunity for businesses in any industry! Why, you might ask? Researching products online before purchasing is extremely wide spread among all age groups and industries. In fact, almost 50% of all purchases are researched online prior to purchase. This number is still growing, further solidifying the fact that if consumers want to find information online, than business owners should give it to them there!
"Understanding your market is essential," Tim emphasized to drive the point home. And if you're looking for leads in a specific geographical area, there are ways to narrow your search. Just get on the computer and start! Everyone has to start somewhere!
The event was a huge success, treating guests to an evening of food, entertainment, and mind blowing marketing concepts to help their businesses thrive. By the end of the presentation the room was full of energy and upbeat small business owners ready to go home and get started on the social media path to success! Good luck to you all!