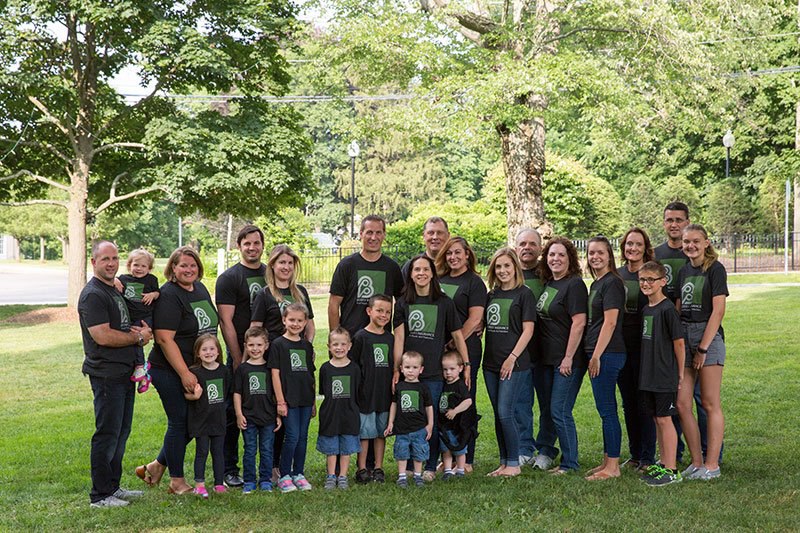 Chris Pintarich takes on the Boston Marathon
Chris Pintarich, the Vice President of Berry Insurance and father of four boys, recently took on a new challenge in his life by deciding to run the Boston Marathon.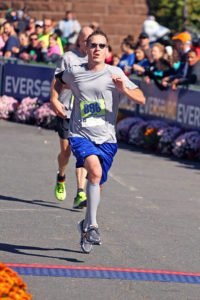 In high school, Chris occasionally went on one or two mile jogs as exercise, but typically no more than that. It was not until years later in 2015 that he grew to love the sport of running. Chris always made a point to stay active, but was "bored with doing home-based exercise programs, and wanted to switch it up," so he went for a run. He initially set goals to run one or two miles per day, and continued to add distance. He felt more and more comfortable as he began running longer distances, until he eventually decided to register for the Whitinsville Community Center Half Marathon. His first half marathon was followed by his first full marathon, a 26 mile endeavor that he had never done before. Registering for the Hartford Marathon was a big step in recognizing his potential as a runner, but he was not only doing this for himself. It was important to Chris that he run for a cause, and Laptops for Troops was close to his heart. His father, retired Army Sgt. First Class Steve Pintarich, began the non-profit organization Laptop for Troops with hopes to send laptops to deployed service members in order to help them better stay in touch with their families back home.
Deciding to Run the Boston Marathon
What followed his completion of the Hartford Marathon in 2015 was his new desire to finish the Boston Marathon, the oldest annual marathon in the world. His completion time in the Hartford Marathon did not allow him to qualify for the Boston Marathon solely based on time, but in 2018, Chris was offered the opportunity to run for the organization House of Possibilities, a group that "helps children and young adults living with developmental disabilities."
House of Possibilities
Chris' passion for fundraising led to his collaboration with the House of Possibilities, which comes from a very personal connection. Kaitlyn Pintarich, Chris' wife, is directly related to someone that grew up with a developmental disability, and Kaitlyn's grandparents started an organization called Center of Hope in Southbridge, Massachusetts with a mission very similar to that of House of Possibilities.
Training
Training for any marathon, let alone the Boston Marathon, is no easy feat. With the help of Coach Furey, Chris' training coach, his training schedule began on November 8 in preparation for the marathon on April 15. Each week, Chris increases his distance by two miles, and runs smaller distances sporadically. In addition to his endurance training, Chris has begun to integrate alternative workouts into his week as well, such as stationary biking and home-based exercises.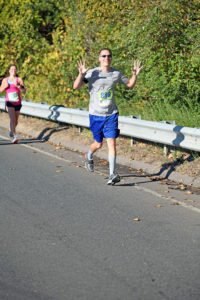 What's Next?
Running the Boston Marathon is a major accomplishment, so what will come next for Chris Pintarich after checking this goal off of his bucket list? While the idea of running the Chicago Marathon or the Marine Corps Marathon are both ambitious goals of his, Chris also likes the idea of running another marathon locally. A piece of advice that he can offer to those hoping to follow his path is to "just believe you can do it" and know that it is "mind over matter after a certain point.
To support Chris and the House of Possibilities, you can donate to Chris' Crowdrise Page. We hope to see you on race day to help cheer on Chris and show support for such an amazing organization!