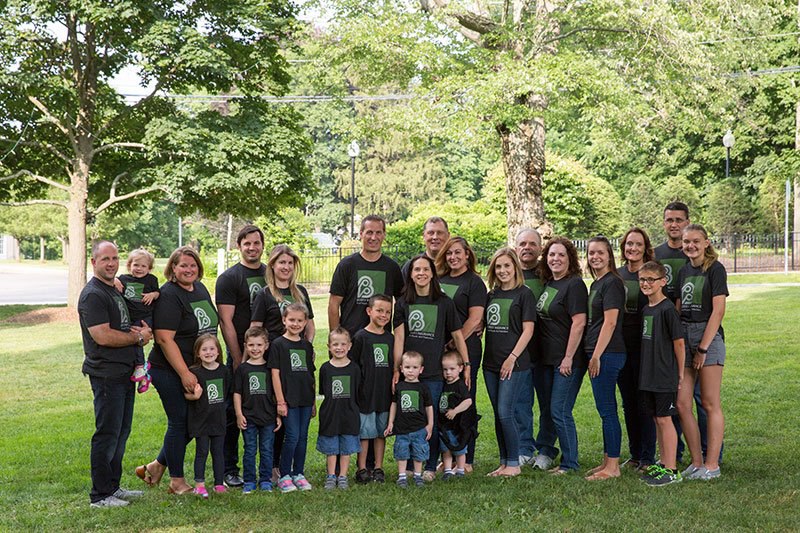 Berry Insurance Helps Spread Kindness – One Rock at a Time
Back in February of this year, a few of Team Berry Insurance were at the Town Common here in Franklin, MA helping hang hearts for the Hearts of Kindness project. While there, Kaitlyn Pintarich happened to find a Kindness Rock hidden on the ground. The rock was painted a pale yellow and had a smiling sun on it. She brought it back to the office to help share some warm smiles on what was an otherwise freezing day.
At the office, the team talked about Kindness Rocks, and how something so small and so simple can bring so much joy to the world. And we thought, why not start a Kindness Rocks garden in Franklin?
With the help of the Franklin Downtown Partnership and its Executive Director Lisa Piana, we were able to secure garden space on Main Street – donated by Rockland Trust. Melanie Hamblin of Franklin Agway will be getting the space ready, and Lori Greco from Greco Design Company created the sign for us!
On Friday June 8th at the Strawberry Stroll, we will be hosting a table and would like to invite the Franklin, MA community to paint Kindness Rocks to be placed in the garden! The rocks will be weather-sealed after painting and then will be installed in the Kindness Rocks Garden in June.
We're very excited to be bring a space to Franklin to share happiness and joy through pictures and inspirational words. We invite the town to create their own rocks and leave them for others, or take one when you need one.
To learn more about how Kindness Rocks got started, visit: https://www.thekindnessrocksproject.com/origins/.
Berry Insurance plans to continue to offer rocks and supplies for anyone looking to make them throughout the year and each year at the Strawberry Stroll. We could all use a little more kindness in the world – and this is our chance to help bring that to our community. We're so excited to see the Kindness Rocks garden project take shape and we hope to see many of you at the Stroll on June 8th!