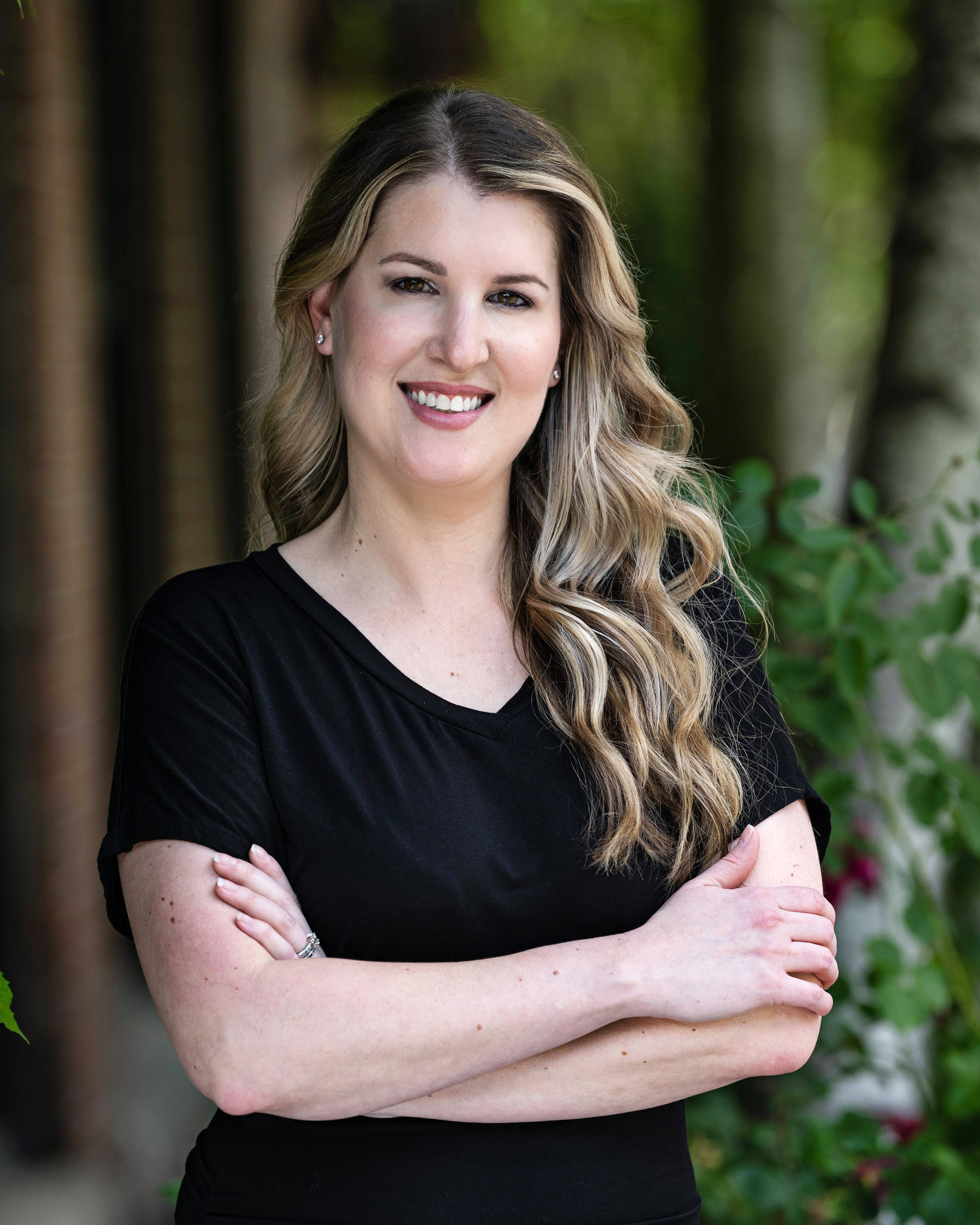 A Day in the Life of a Berry Insurance Commercial Lines Account Manager
Hey there! If you are reading this article, chances are you may be considering making a career change and applying for a Commercial Lines Client Success Manager position here at Berry Insurance.
If that is the case, I am the right person to talk to because four years ago, I decided to make the switch myself! After working in marketing in my early career, I decided to try something different and dive into the world of commercial insurance.
And for these past four years, I can honestly say that there has never been a dull moment here at Berry Insurance. My duties and responsibilities are always evolving, so it has been crucial to be flexible and always learning. There isn't a day that follows the same routine and I always have to be ready to PIVOT! (if you get the reference, we should be bffs).
While I recently switched to a remote Commercial Account Technician role, I spent my first few years at Berry Insurance in the Commercial Lines Account Manager role, so I can tell you all about what a typical work week looks like in that position.
Updating/renewing policies:
You guessed it - the main role of an account manager is "managing accounts." But what exactly does that mean?
Well, after a policy is written by one of our commercial sales executives, it gets handed off to the account manager and becomes their responsibility to monitor and maintain.
A big part of that is making sure all the policies they are responsible for are always up to date. A lot can change in a business within a policy term, so it is the account manager's job to make sure policies match any business changes during that time.

Some of the business changes you need to adjust policies for include:
Changes in operations

Property changes

New equipment

Changes in staffing/payroll levels

Changes in revenues

Changes in ownership/business structure

Territory changes (moving, new locations, new service areas)

New contracts

New business vehicles or drivers

Renovations

New business travel
As you can see, there are a lot of scenarios that call for policy changes, and they come up a lot, so this is a big part of the daily job.
Another way the account manager makes sure policies are up to date are through annual reviews. Before each policy comes up for renewal each year, the account manager reach out to the contact at the business to check to make sure they haven't had any changes and that their policies are still meeting their needs.
For more information about what that may look like, read this article: Why You Should Review Your Commercial Insurance Annually.
Managing payments:
Those policies the client success manager manages? They cost money like anything else. And it's their job to make sure all the insurance policies they manage are paid up to date.
This may include collecting checks or card payments over the phone or in person, or reaching out to clients if they are past due.
As you can read more about in this article: How Can I Pay for my Insurance Policy?, there are several ways people can pay for their insurance policies. So dealing with payments is more of a notable part of an insurance agents' job than you may think.
Managing claims:
While nobody wants claims to happen, I can assure you firsthand that they do. So when they do happen, it's the account manager's job to help clients navigate the claims process.
Once a client informs the account manager of a claim, they reach out to their insurance carrier to file the claim. They then go back and forth with the client, carrier, and any adjusters to compile information and move the claim forward until it is resolved.
The following article explains how these processes go in more detail: What to Expect During a Business Insurance Claim.
Answering insurance questions:
Let me be the first to tell you that insurance is confusing. I have been in the industry for a few years now, but I still come up with new questions ALL the time.
And if even I had questions as an account manager, my clients certainly had questions, so it was my job to answer them.
Some of these include questions about their coverages and policies, concerns about bills, questions about contracts, questions about insurance certificates, questions regarding letters they receive from lien holders and banks, questions regarding cancellation notices, and so much more.
Fortunately, at Berry Insurance, we have an entire educational strategy. We have a marketing team dedicated to creating educational articles and videos which our agents can find in our Learning Center to share with clients and prospects asking those questions.
Speaking of which, from time to time you may be asked to be involved in some of this content by being interviewed as a subject matter expert for an article or being featured in an educational video.
Navigating audits
Audits don't happen all that often for our clients, but when they do, they certainly take up a lot of time.
Insurance carriers sometimes audit policies to make sure the client isn't paying too much or too little for their insurance. Makes sense, right? Unfortunately, these processes are very detailed, requiring much information gathering and back and forth. Truthfully, it can be quite frustrating, so it is the account manager's job to try to make the process smoother, and take on as much of that frustration themself so the client doesn't have to.
Some of the ways I helped navigate that process are outlined in this article: 5 Steps to Get Through Your Workers Comp Audit.
Participate in meetings
Like any company, we have meetings. (But don't worry, they aren't those types of meetings that could have been an email. They are actually very valuable and generally pretty fun.)
For one, during our bi-weekly commercial lines meetings we go over new and lost business, talk about any situations with clients or carriers we're dealing with, and brainstorm ways to make our processes easier.
Every other week, we also have full team meetings, where we share wins, go over new marketing content or ideas, talk about the latest book we're reading as a team, or conduct exercises to help us grow professionally and personally.
I for one really value the time we spend as a whole team, so if you're a fit for the team, I am betting you will as well.
Build relationships
As you've probably noticed, much of the commercial lines account manager role involves working with other people. Whether it be clients, carriers, or the team here at Berry Insurance, a crucial part of the job is making sure you are building and strengthening relationships.
My main priority is ensuring a great experience for my customers, so in addition to building relationships with them, it is also important to work with carriers' underwriters and marketing representatives and my team to develop efficient and effective procedures that ultimately make life easier for the clients.
So in my opinion, taking the time to reach out, connect, or share a joke is never time wasted on the job.
Insurance agents: peace-of-mind protectors (and multitaskers)
Working in insurance isn't for everyone, but if it is for you, it can be very fulfilling. After all, insurance is an important piece of making sure businesses and their employees are protected and running smoothly, so it feels great to know you are providing that service.
But it isn't always easy. As I mentioned, the role involves a lot of multi-tasking, shifting gears, and can often be fast paced. Not to mention, the insurance industry is always changing. That means insurance agents need to always pursue continuing education and keep up to date on the latest trends. But personally, that's what makes the job so rewarding and exciting to me.
What do you think? Does it sound rewarding and exciting to you too?
First, you'll want to be sure the career is right for your skills and interests. So if you want to find out if you have the right assets to make a good insurance account manager, check out this article: 7 Qualities You Need to be a Successful Insurance Account Manager.
And if you're interested in learning about an account manager role with Berry Insurance, head on over to our career page.