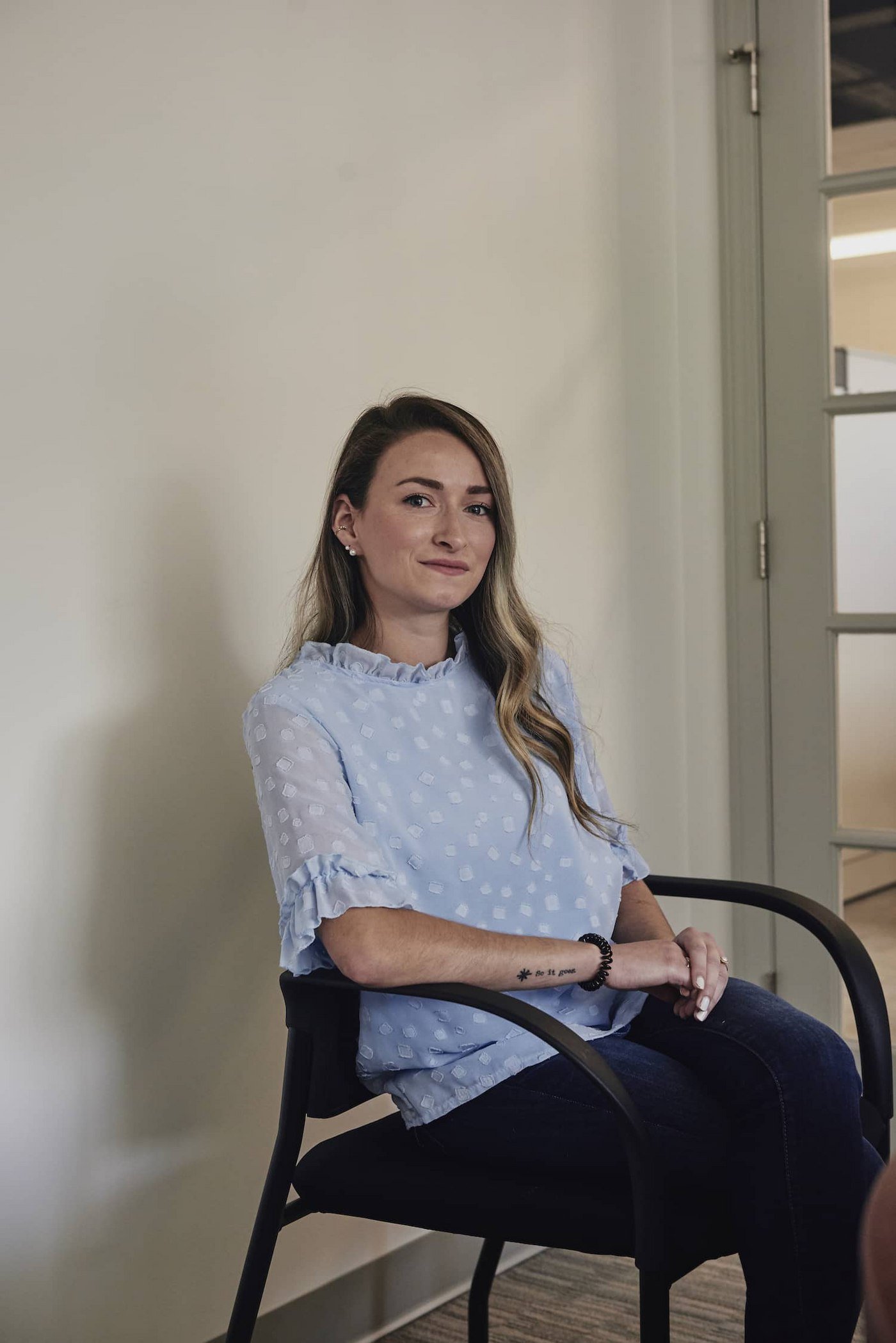 7 Qualities You Need to be a Successful Insurance Account Manager
Considering becoming an insurance account manager?
YES! Great idea!
But before you dive right into a brand new career, we should let you know: being an account manager can be a fulfilling career -- but it isn't for everyone. Like every type of job, it really takes a certain type of person with specific qualities to be an effective and successful account manager.
And believe it or not, insurance knowledge isn't even necessarily one of those qualities.
In fact, when hiring people to be account managers here at Berry Insurance, we always say that a background in insurance is the least important quality we're looking for.
Insurance can be taught to almost anybody: what really matters are a few inherent qualities that cannot be taught.
In this article, we'll go over seven qualities you should possess in order to be a successful insurance account manager … here we go:
1. Empathy
Empathy is an important quality in an account manager, and it is one we stress especially here at Berry Insurance.
In fact, when I asked our team of account managers what skills were necessary to be a successful account manager, every single one of them said empathy.
Empathy is important because dealing with insurance (especially claims) can be really upsetting and stressful for clients. When our clients contact their account managers, they're not usually doing it because they have good news -- it's usually because they have a claim or need to do some confusing or mundane insurance task.
So it's really important that account managers have compassion and understanding for what their clients are going through ... and they should express it to them!
Why? When people are going through something tough and experience empathy, they immediately feel understood, less alone, and their mood generally immediately boosts.
2. Communication skills
Insurance can be complicated. And as an account manager, you are essentially working as the liaison between an insurance policyholder and their insurance carrier. So you definitely need to be able to maintain clear lines of communication between all parties.
Between working through applications, establishing a policy, managing claims, navigating billing, processing updates, and renewing policies, there are a lot of moving parts and several nuances to each client's individual policies and situation.
So being able to effectively communicate all these details throughout all these policies is a crucial skill to being a successful account manager.
Some of the factors that we think make a good communicator include, asking the right questions to understand someone's need and concerns, being able to explain complex concepts in simple terms, and being able to listen and understand in return.
3. Educational mindset
Education is very important to us here at Berry Insurance, and we strongly believe it should be important to every insurance agency.
After all, the more educated clients are about their insurance, the more they will feel empowered about making insurance decisions, be aware of what their insurance covers and know how to manage claims, and not have any frustrating surprises if they do have to file a claim.
A client's education makes them happier which in turn makes your job easier.
That's why we think a good insurance account manager should look for opportunities to educate their clients continually at every step of the insurance process.
4. Patience and a positive attitude
This is an important one.
While being an account manager can be fulfilling and fun, we'll be honest with you: it has its frustration-inducing moments.
Between clients upset about claims and confusing problems and situations, being an account manager can sometimes test your patience, which is why it is important to be able to keep a level head in some of the more stressful situations.
As an account manager you will also be doing a lot of waiting. Waiting to hear back from clients, waiting to hear back from carriers, waiting for claims to be settled.
So being OK with waiting and being positive throughout the process will certainly help you to be a good account manager.
5. Attention to detail
As we mentioned, insurance can be complex.
Even if you've been in insurance for years, you learn something new as an account manager every day because the industry is constantly changing and every policy you will ever manage will be different from every other one.
Basically, that's a lot of details to juggle. And many times, you will be juggling several of them at once!
So it's important that account managers have a great attention to detail to accurately and effectively do their job.
6. Relatability
Time and time again we've noticed that relatability really helps our account managers build good relationships with their clients.
Let's be honest: a lot of people consider insurance agents one step above used car salesmen when it comes to trustworthiness.
So if you can be relatable to your clients, they will immediately gain so much more trust in you.
You should be able to connect with the people you serve by expressing the similar concerns you had when you were looking for insurance, or even how you personally use insurance to protect yourself and family.
A little personability goes a long way in creating strong relationships with your clients.
7. Team skills
While much of the work you do as an account manager will be independent, you will also at times need to display team skills at times as an account manager.
Oftentimes, different account managers have different specialties, so you will often need to work with other account managers to solve insurance problems or even collaborate on a mutual client.
Many independent insurance agencies (including us at Berry Insurance) tend to be smaller offices. And if you've ever worked on a small team before, you know they tend to have much more of a teamwork atmosphere than larger companies, so if you're considering being an insurance account member, you should be prepared for teamwork.
Interested in becoming an insurance account manager?
So what do you think? Do you have what it takes? Or at least the building blocks?
If you possess most of the qualities above, then it sounds like you could really excel as an insurance account manager and you should really consider looking into it some more!
Since you already know you have the qualities to be an account manager, we recommend you next start to consider if you would enjoy working in the small, independent, family-owned insurance agency environment.
To find out if it might be right for you, check out this article: Benefits of Working for a Small Family-run Insurance Agency.
And hey, if you think you're interested in becoming an account manager at any point, we are often looking for great people to fill account manager roles here at Berry Insurance. Head on over to our career page to learn more.