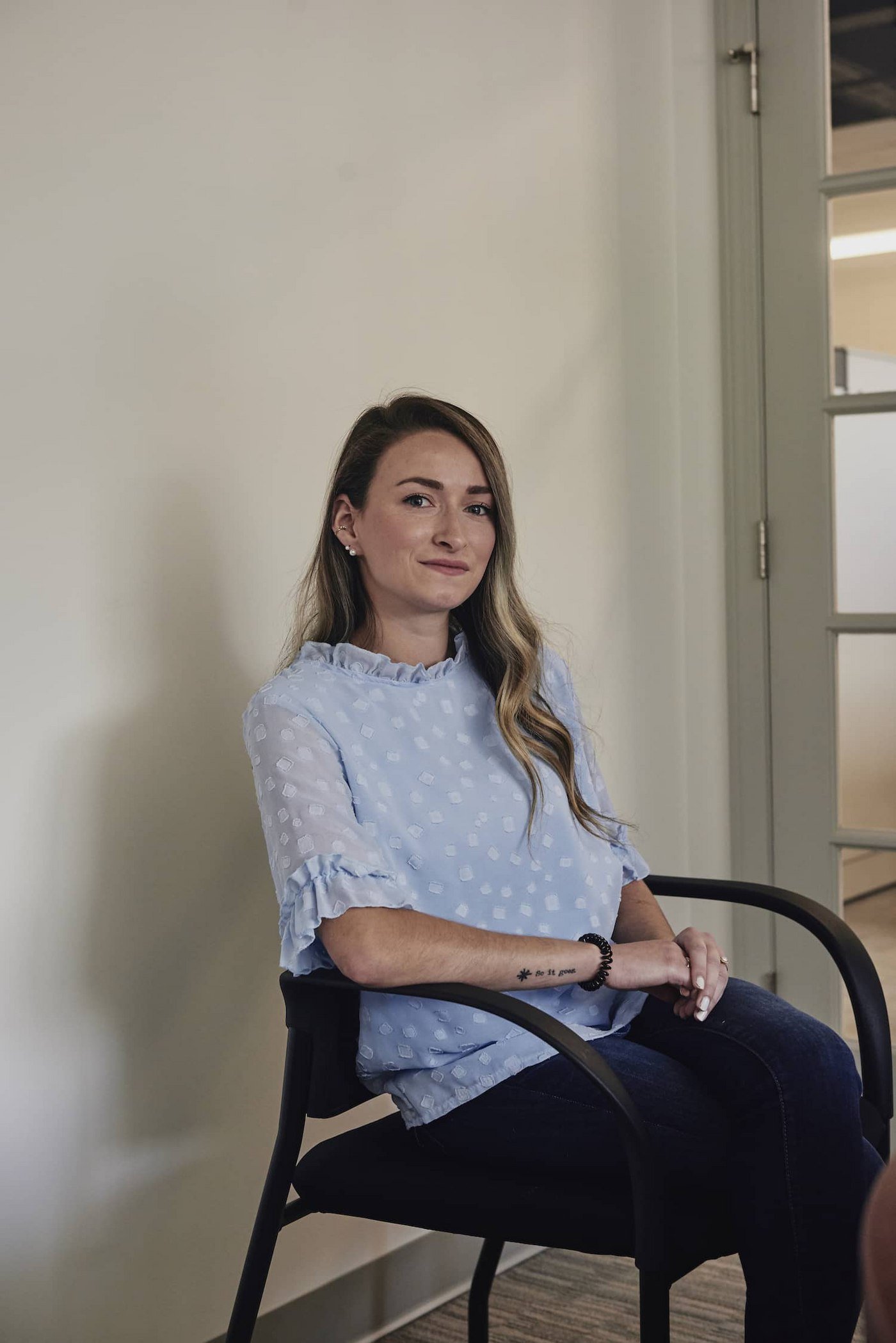 What do I Need to Apply for Massachusetts Nanny (Au Pair) Insurance?
Business Insurance | Learning Center | Workers Compensation | nanny insurance
It's that time of year again!
The kids are out of school for the summer and your daily schedule is about to look different.
For many, this means it is time to hire a nanny or an au pair.
But did you know if you have a child caretaker, you need nanny insurance?
The term nanny insurance can be confusing because it doesn't have defined boundaries.
Massachusetts nanny insurance is a group of policies aimed to protect nannies and their employers from work-related risks. Many of these policies are optional and can be purchased depending on individual needs and risks.
However, one of these policies, workers compensation, is not optional. In Massachusetts, if you employ one or more nannies or au pairs, you will need workers compensation insurance.
Don't know where to start? That's where we come in.
At Berry Insurance, we help several clients apply for nanny insurance, and we can help you prepare as well.
In this article, we will discuss Massachusetts workers compensation and what you need to apply for it so you can protect yourself and your nanny.
What is workers compensation and what does it cover?
Workers' compensation insurance covers medical payments and a portion of lost wages for employees who become injured or ill due to work-related causes.
It also protects the employer from liability for these work-related injuries or illnesses.
So how does this apply to having a nanny or au pair? Well actually, it works the same as it does in a more traditional work environment.
If a nanny becomes injured or ill while working, whether it be from slipping and falling, heavy lifting, being exposed to chemicals, being cut by an item, etc. workers compensation would pay the nanny for related medical expenses and lost wages if they cannot work.
In Massachusetts, all businesses (this includes individuals who employ nannies) are required to have workers' compensation insurance for their employees. Without coverage, employees could sue their employer for injuries or illness sustained on the job.
What will I need for my nanny insurance (workers compensation) application?
If you're applying for nanny insurance, you'll need to fill out a workers compensation insurance application. The application is the same whether you are a sole-proprietor or a large-scale company, so you might find some confusing terminology that doesn't apply to you.
Let's go over the information you will actually need to provide to get nanny insurance.
Details about the applicant (that's you!)
As you would expect for any application, you will begin by providing basic information about yourself. This will usually include:
Name
Address
Phone number
Federal Employer Identification Number (TAX-ID)
In addition to the basic information, you will also need to provide a Federal Employer Identification Number (FEIN).
That's right, if you pay employees, you are considered an employer and have to file taxes as one. As an employer of a nanny or au pair, you are required to have a FEIN, and you cannot get insurance without one.
Don't have an FEIN? Don't worry, this part of the application sometimes throws people off, but fortunately, it is very simple to get an ID by applying online, by phone, through mail, or through fax.
Once you are appointed a FEIN through the IRS, you can continue the application process.
Effective date:
When applying for nanny insurance, you will also be asked for an effective date. This simply means the day your nanny is expected to start working.
Has your nanny already started working? Not to worry. We often have people come to us who already have a nanny working for them, unaware that they needed the insurance.
In this case, you'll just want to make the insurance effective immediately, so plug in today's date.
Number of nannies
You will also need to indicate the number of nannies or au pairs you have working for you. This helps the insurance company determine the cost of the nanny insurance.
For each nanny that works for you, the base charge is $141 per year. (With fees and state assessment charges, the total cost for one nanny on a $1 million policy is $286.)
Insurance history (workers compensation)
Before approving your new workers compensation, the insurance company wants to look at your insurance history to make sure you don't have any outstanding premiums.
If you've had workers compensation insurance in the past three years, you will need to provide details about it, including the insurance company, policy number, effective dates, and premium.
Seperate form (if you own a business)
While this doesn't apply to most people, if you own a business, you will need to take another step.
You will need to fill out some additional paperwork outlining details about your current business and insurance.
While your business may seem irrelevant to your nanny insurance, the insurance company wants to make sure you have no outstanding premiums and that everything is filed accordingly with the state.
Miscellaneous "yes" or "no" questions
Like we said earlier, you are filling out the same workers compensation application that any business is, so you will have to check either "yes" or "no" on many questions that may not even seem to apply to you at all.
We'll give you a hint here: you are most likely checking "no" for most of the questions since they apply to other types of businesses, but read each carefully and check off accordingly. If you are unsure if one of these items might apply to you, your insurance agent can help.
Has the employer's coverage, either voluntary or assigned risk, recently terminated or expired?
Have you received any offers for voluntary coverage?
Is there any unpaid workers' compensation premium due from you or any other commonly owned enterprise?
Does the employer have any outstanding audits or inspections on a prior workers' compensation policy?
Has an audit been scheduled?
Was the applicant self-insured within the last twelve months or was the applicant's expiring policy subject to the Premium Determination Endorsement – Former Self-Insurers 1?
Has the employer received a Stop Work Order from the DIA?
Is the employer in bankruptcy?
Does this entity or any other commonly owned entity have operations in states other than MA?
Has there been a name change within the last five years?
Has there been a sale, transfer or conveyance of ownership interest within the last five years?
Did the applicant purchase or otherwise acquire the physical assets of another entity whose operations they took over within the last five years?
Have the owners or officers ever had ownership interest in any other entity, either currently or previously existing?
Is it anticipated that subcontracted labor will be utilized during the policy term?
Do you use independent contractors?
Does the employer lease employees to other businesses?
Does the employer provide employees to other businesses but not consider their arrangements to be employee leasing arrangements in accordance with 211 CMR 111.00?
Does the employer lease employees from or regularly have temporary employees supplied to them from another business?
Does the employer operate a trucking or delivery business?
Does the employer operate as a general or subcontractor in commercial or residential construction operations?
If you answer "yes" to any of the questions, the insurance company may reach out to you to ask for some additional information.
Pick your coverage limits:
When applying for workers compensation nanny insurance, you will also need to select your coverage limits.
The standard policy offers a $100,000 limit for each accident, a $500,000 limit for the entire policy, and a $100,000 limit for each employee.
However, we always recommend the maximum limits ($1 million for each coverage). This policy provides a lot more protection for only about an extra $70 per year.
What happens after I apply?
After you fill out your application, your agent will submit it to the state, wait for approval and take your payment (in full, checking account only).
Typically, this process takes two days.
Once approved, you're officially protected and ready to start working with your nanny!
If at any point you no longer have a nanny or au pair, you can cancel your policy, but unfortunately, you probably won't get any refund.
Protect your nanny and yourself:
We know when it comes to your childcare plans, protecting your child is at the forefront of your focus (understandably so).
But don't forget to protect the person you're hiring to care for your children, as well as yourself.
Having workers' compensation for your nanny is not only required, but also critical in ensuring your nanny is covered in the case of an accident, and doesn't come after you for payment.
While you're at it, it doesn't hurt to ensure extra protection. Read this article to assess your risks and see if other, optional nanny insurance policies might be right for you.