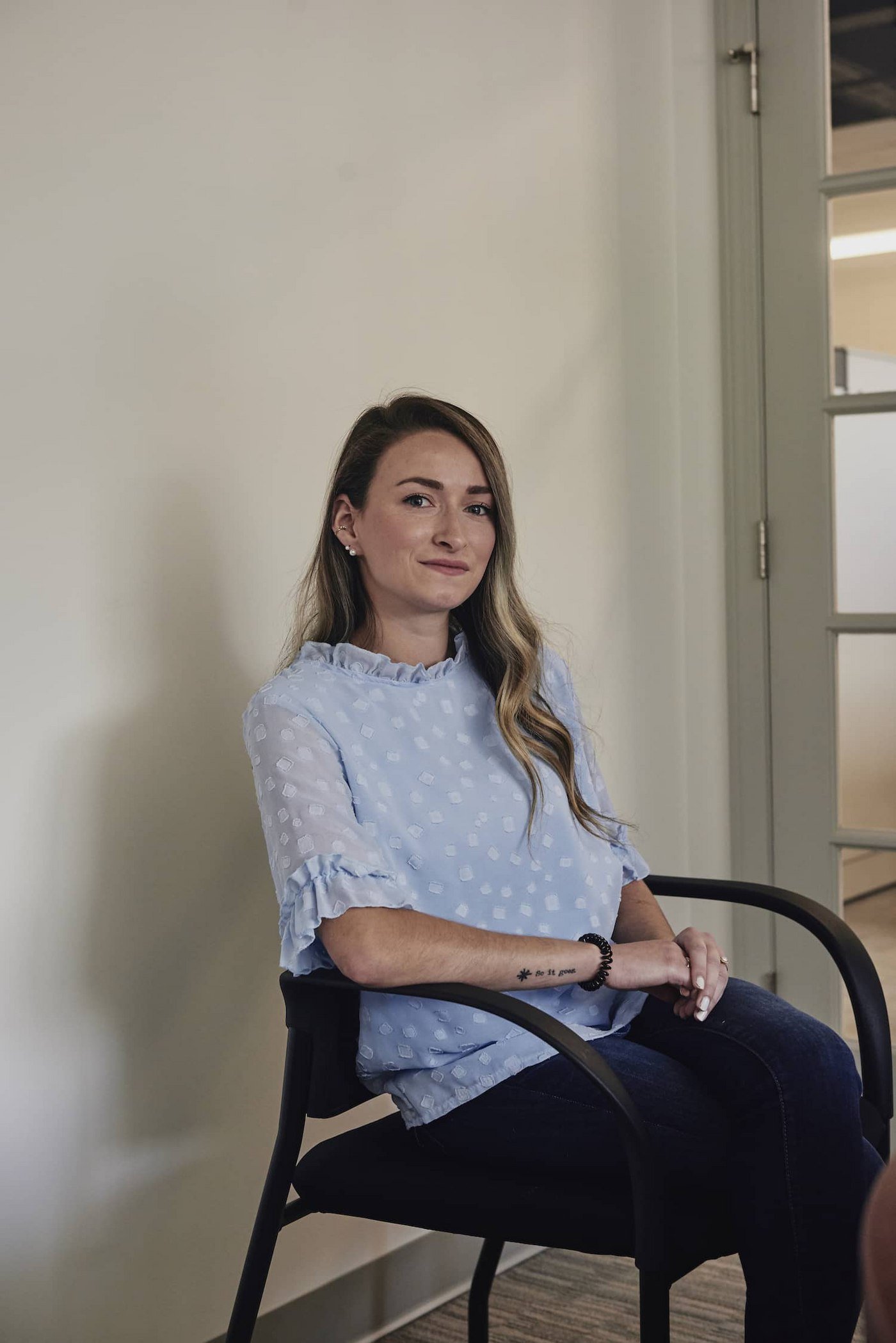 What is Student Accident Insurance and Does Our School Need it?
Business Insurance | Learning Center | Uncategorized | student accident insurance
We know how much you care about the students you have dedicated your career to serving. After all, you're by their sides during some of their most pivotal learning and growth moments.
But with the learning and growth process comes plenty of accidents, some more harmful than others.
For the accidents causing physical injury, that's where we come in.
At Berry Insurance, we've helped several clients get the protection they need with student accident insurance. We care about educational institutions and their students (some of them are our children, after all) so we want to make sure you're fully covered from any unforeseen accidents.
We'll tell you all about student accident insurance and why it's important below.
What is student accident insurance?
Student accident insurance is generally purchased by institutions with students, such as schools and covers students (and their parents) from costs associated with becoming injured at school events. (It also can help prevent lawsuits from parents regarding student accidents.)
Student accident insurance is an "excess" policy, meaning it kicks in after another insurance pays first.
In this case, if a student is injured at a school event, their personal health insurance would pay first, then the student accident insurance would pay for any additional deductibles, copays, or any out-of-pocket expenses that would normally be left to the student or parent to pay.
Without the coverage, students and parents would be responsible for any out-of-pocket copays, deductibles, etc. through their health insurance, just like they would be if the injury occurred outside of school. Those parents may then come after the school for payment.
What does student accident insurance cover?
Student accident insurance will cover any physical injuries that occur during events included within the coverage class you select.
The three coverage class options are as follows:
Class 1 Coverage: All students for all school sponsored and supervised activities, including but not limited to interscholastic sports and football
Class 2 Coverage: All interscholastic sports, including football/band/majorettes/cheer
Class 3 Coverage: All interscholastic and intramural sports and football, gym classes, band, majorettes, and cheerleaders, plus all non-sport extracurricular activities
Depending on your risks and how much you want covered, you can choose any of the three coverages. if your exposures don't specifically fit the above classifications, the policy can be customized to cover specifc exposures
Catastrophic event coverage:
Since medical technology has greatly improved, the cost of medical care has continued to drastically rise, which has been reflected in medical bills. If a student got a severe injury requiring extensive treatment, the payments could surpass the school's student accident insurance coverage limits.
Because of this, student accident insurance also includes an optional "catastrophic event coverage." This coverage works similar to an umbrella policy in that it provides excess payment in a disastrous event that exceeds the normal student accident insurance limits.
For example, if a student playing hockey broke his back, the insurance would pay up the normal limits for medical expenses, then the catastrophic event coverage would kick in to pay any remaining expenses to the medical provider or family.
Catastrophic accident medical policies consist of two distinct benefits.
The first is an accident medical benefit with limits as high as $6,000,000 per injury. This coverage sits on top of any base accident policy the school has purchased to provide higher limits to cover injury related medical expenses, while extending the benefit period to 10 years from the date of accident.
The second benefit is a catastrophic cash benefit which can provide up to $1,000,000 of cash payments, typically with one lump sum, and then annual payments for a period of 10 years post injury. The cash benefit kicks in when the injury results in brain death, coma or paralysis and the funds can be used to pay for expenses like vehicle and home modification, ongoing medical care, loss of income and other family expenses.
What student accident insurance does not cover:
While student accident insurance typically covers out-of-pocket costs resulting from all physical injuries, there are some exceptions.
For example, injuries resulting from student fights, riots, self-harm, intoxication, asphyxiation, illegal activity, or acts of war are not covered. Bacterial and viral infections and mental disorders are also not covered.
For covered injuries, there is a benefit period (usually two years) that expenses are covered within. That means, if a student is receiving long-term treatment for an injury, the insurance does not cover any expenses extending beyond two years after the injury. (Unless the catastrophic insurance policy is purchased which can extend the benefit period up to 10 years for covered accidents.)
How does student accident insurance work?
If a student is injured, he or she would first get the medical treatment they need, and the medical provider would bill the primary insurance.
In an ideal situation, the school and family would then work together to complete the accident claim form which needs to get submitted to the student accident insurance administrator. The school would begin and sign the accident claim form, giving it to the parents to complete and submit to the school's insurance.
The parents would then notify the medical provider that they have secondary insurance through the school, submit the insurance to the provider who will bill the student accident insurance after the primary coverage adjudicates the claim.
Of course, If the parents receive a bill, they would work with the medical provider and the secondary insurance administrator to obtain the necessary document which include the itemized bill and primary EOB for processing of any balances under the school's policy.
Who needs student accident insurance?
If we're being honest nobody "needs" student accident insurance, but if you are a school district, athletic department, camp, clinic, or an organization that oversees students, it might be a good idea to have it.
Having student accident insurance is not mandatory –it is simply a goodwill gesture, but it has also become common practice.
In fact, most schools in Massachusetts have the coverage, including those that we, at Berry Insurance, serve.
Even though it is not required, there are many benefits to having the insurance.
For one, it helps prevent simple injuries from evolving into contentious liability claims. You, as an educational institution, are not liable for injuries that happen at school events, but many parents might think you are or be quick to blame you if their child is injured.
With student accident insurance, you can settle the issue without it becoming contentious or damaging the relationship you have with students and parents.
The insurance also gives the policyholder organization a "peace of mind" knowing that gaps in existing coverage are filled.
It's also great for public relations for the insured organization. Because it is so common, not having it may look like you are not making efforts to proactively protect your students.
How much student accident insurance do we need?
Depending on the type of risks your particular school or organization has, you have a few choices of how much coverage to get.
First, you will choose between the three class types outlined above, depending on your exposures.
For example, a vocational/technical school would probably want class 3 coverage, because the students are much more likely to get injured in class than a standard classroom education school, which might select class 1 or 2 coverage for coverage only during sports or extracurriculars.
Generally, schools can purchase up to $1 million of student accident insurance.
Then, you will decide if you want catastrophic event coverage, which can add a few million more onto your policy limits. We always recommend this coverage because the policy limits without the coverage are not always adequate.
How much does student accident insurance cost?
The cost of student accident insurance varies greatly depending on various factors.
For one, the choice between class 1, 2, or 3 coverage, as well as the addition of catastrophic event coverage will influence the cost.
The premium will also vary based on the number of students in the school, the number of students participating in sports or extracurricular activities, and the school's claims history.
An average school could expect to pay between $5,000 – $8,000 a year, but a vocational school with a history of claims could spend closer to $20,000 a year.
Catastrophic event coverage usually costs an additional $2,000-$3,000.
Keep your students safe:
Student accident insurance is not by any means a "required" insurance policy, but if you work with students, you want what's best for them.
Student accident insurance protects students and their parents from having to pay out of pocket for accidents that happen at school events. For an educational institution, it's straightforward, affordable, and prevents messy or contentious liability situations with students and their families.
We've helped dozens of educational institutions navigate the process of acquiring student accident insurance and we can help you, too. If you have any other questions or are interested in obtaining a policy, feel free to reach out so we can make sure your students are fully protected.