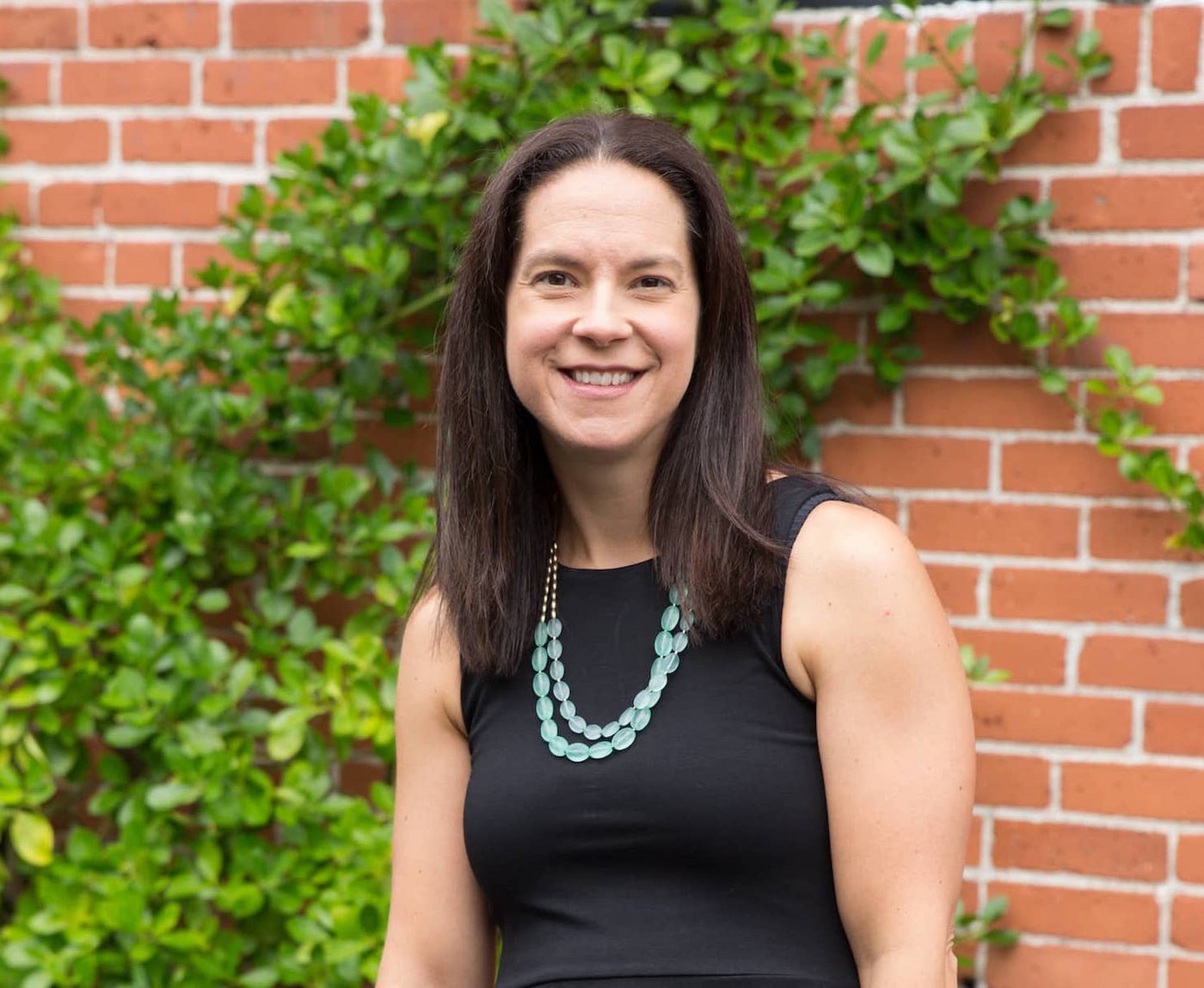 Swyftt Insurance Review: Is it Right for You?
Individuals & Families | Learning Center | Home Insurance | Uncategorized | homeowners insurance | individuals and families
Editor's Note: This is one of a series of reviews about shopping with online insurance companies we will be putting out in the next several weeks. To ensure a dynamic perspective and full, balanced review, both Kaitlyn Pintarich, President of Berry Insurance with 17 years of insurance experience, and Corin Cook, Content Marketing Specialist of Berry Insurance who is brand new to the insurance industry, separately reviewed Swyfft, making notes of their thoughts and impressions of the quoting process and results.
In today's technology-driven world, shopping online for insurance is an incredible convenience. And many times, shopping online, at least at the outset, can result in the appearance of some serious savings.
I get it. I mean, who doesn't want to save money? As a mom of 4 young boys, I comparison shop all day, every day, making sure that I stretch each dollar as best as I can.
And as an insurance agency owner, I was curious. Is shopping online the best way to go? Could I save money for our family if I put my Massachusetts homeowners insurance with an online insurance company?
I did my research. And today I'm going to share with you an honest review of shopping for homeowners insurance with Swyfft.
I already know what you're thinking: "Honest? Yeah right."
Hear me out. I know that shopping online has its advantages. I also know that working with an independent insurance agent might not be the right fit for some people. I totally get it.
But, I also know that sometimes shopping online isn't always as simple as it's made out to be. I've seen first-hand how some of these online companies cut corners or neglect to provide clients with a full picture of their coverage, simply to get more sales.
At Berry Insurance, we prioritize honesty and transparency, making sure our clients always understand the coverage they are purchasing, and why. We don't undercut coverage, nor will we inflate coverage. No matter which way you choose to shop, we want to make sure you are adequately protected for your unique needs.
So let's dive in and explore the good, the bad, and the ugly of getting an online homeowners insurance quote with Swyfft. And once you've read through, I'll leave the decision up to you!
Who is Swyfft?
First, let's start with who Swyfft is not. Swyfft is not an insurance company. The homeowners insurance policies issued through the Swyfft website are actually issued by an insurance company called Clear Blue Insurance: a company we've never heard of, and can find very little information about. That being said, there are many insurance companies in existence. But as a Massachusetts agency, we recommend insurance companies that have a strong presence in, and knowledge of, our state.
So then, who is Swyfft? Swyfft was founded in 2015 and acts as an MGA or managing general agent. An MGA is an insurance agent/broker that has been appointed by an insurance company (in this case, Clear Blue) to sell only their policies, but is also granted more authority than a typical insurance agent.
This means that while Swyfft is not the insurance company, they are able to appoint other insurance agents to sell policies, underwrite coverages and settle claims on behalf of the company. This is not necessarily anything to be concerned about from a consumer perspective, but we do feel it causes unnecessary confusion.
How Do I Shop for Insurance with Swyfft?
To shop your insurance with Swyfft, you will have to visit their website. As of this publication, there is no app available for use. When I shopped, I went online, and found the website to be very nondescript.
Advantages of Getting Home Insurance with Swyfft
After shopping with many online insurance companies, I was surprisingly impressed with Swyfft. Their quoting process offers several advantages over their competitors.
Speed
Swyfft claims to get you a "homeowner insurance quote in seconds," and if you are looking for something quick, they certainly deliver. It didn't even take 10 seconds to get a quote using their website!
Simplicity
Quoting was simple. Literally all you need to do is enter your home address and you receive a quote in seconds. You do not need to answer a single question in order to receive your initial quote.
Convenience
Once you've received your initial quote, the system remembers any adjustments made to it. For example, when I initially quoted my home, it gave me a dwelling limit that was much lower than I currently have. After adjusting the value, closing out and revisiting the website later (from a different computer), it remembered the value entered for that location. No need to login or anything.
(Some) Increased Coverages
"Other Structures" coverage provides coverage for structures on your property that are not attached to your home. These could be things like a shed, barn, fence, or detached garage.
Swyfft's quote automatically provided coverage for just under 11% of the home value. This is more than the typical in the insurance industry – which averages around 10%, and should be more than sufficient for most consumers.
I was also very happy to see that personal Injury coverage was automatically included in my quote, as many online insurance companies are not providing this valuable coverage automatically. Personal injury coverage helps protect you against bodily injury and property damage claims and lawsuits, and in today's world, it's a coverage we recommend for every policy.
Disadvantages of Getting Home Insurance with Swyfft
Yes, shopping with Swyfft seems easy. But will you be properly protected with the policy you buy? And are you sure you are even buying from a reputable company?
Here's where Kaitlyn's 17 years of insurance experience sends up a few red flags.
Fear of the Unknown
The Swyfft website leaves a lot to be desired. There is absolutely no information about who they are, what they stand for, how they handle claims, etc.
In fact, there is very little information online about Swyfft at all.
This sends up a huge red flag in my mind.
The reason we buy insurance is to protect ourselves and have coverage if a claim occurs. If I don't know how the company will handle my claim, what confidence can I place in them?
Insufficient Coverage Amounts
Upon entering your address, you are given an initial quote highlighting just your annual premium, dwelling amount, and deductible. From there, you can customize your coverage or click to buy the policy.
As an insurance agent, I of course wanted to know what I'd be buying first, so I chose to customize so I could review all the coverages being presented in the quote.
The first part of your customization options with Swyfft gives you the basic coverages – those coverages that come standard with every home insurance policy.
At first glance, these coverages may seem good to you. Unfortunately, they probably are not good enough.
While they are considered "standard" coverages, the limits provided by Swyfft are in my opinion neither adequate or sufficient. Let's review.
Home Value
Swyfft provided me with a replacement cost value for her home that is 68% of what her current insurance policy offers. According to Swyfft, "We think that's an appropriate value, but if you feel the value shown is inaccurate or improper, you can change that value accordingly."
But how do I know where they got this value from? To get a comparable quote to my existing coverage, I needed to significantly increase this coverage. When I increased the quote to my current limit, my premium increased just over 14%. Someone who doesn't have an existing policy to compare to, or doesn't have insurance experience might not know how to tell if the value is "inaccurate or improper."
Personal Property
The Swyfft quote automatically provided around 50% of my dwelling value for personal property. My current policy gives 70%. The percentage isn't so much as important as the total value. As a consumer, you'll want to make sure the value is equal to 100% of the replacement cost value of your home. (If you aren't sure what that is, an insurance agent can assess your home's features to give you an estimate.) After increasing my dwelling amount, the personal property limit was still not enough, but I was able to increase it to where I am today. That change resulted in an additional 9% to my premium or around $268.
Living Expenses (also known as "Loss of Use")
The Swyfft quote provided for 31% of the home value here. My current policy provides 40%. This coverage provides for additional expenses, such as hotel, etc., if you have to temporarily relocate while repairs are made, as a result of a covered claim to your home. Obviously, more coverage is better here, and this can be increased with Swyfft.
Personal Liability
I was happy to see that Swyfft defaulted to their highest available coverage here of $500,000, but in my opinion, this still isn't enough. Personal liability coverage is such an incredibly inexpensive coverage that helps protect you against bodily injury and property damage claims and lawsuits.
If Swyfft offered umbrella policies, I wouldn't have an issue here. But they don't, which leaves me without the coverage I need.
What if someone slips and falls on your property? What if a child gets hurt on your playground, trampoline, or worse, in your pool. What if your dog bites someone? We'd like to think it will never happen to us, but in our litigious society, it's not a stretch of the imagination to see how $500,000 won't get you very far.
Additional Replacement Cost
Many insurance companies offer what is commonly known as "extended replacement cost" coverage. This helps protect you if the value of your home is underinsured at the time of a loss, and will give you extra coverage needed. Many carriers offer 25% or 50% additional coverage as options. Swyfft's quote defaulted to "None" meaning not only did they quote an extremely low home value, but then they are not giving me anything extra. An option for the additional 25% was all that was available, and when selected, increased the quote by about 5%.
So far, Swyfft offers all the basic coverages. Unfortunately, the coverage limits they initially present will leave you significantly underinsured. As a consumer, it will be important for you to pay attention to these coverages, and increase as appropriate to protect your family and assets.
No Automatic Water Backup Coverage
The Swyfft quote does not automatically provide for any water backup coverage, which to me is a disservice to consumers. Having lived through two water backups, I know first hand how incredibly valuable this coverage is. Adding the maximum available through Swyfft of $20,000 resulted in an additional 5% of premium.
Mandatory Wind/Hail Deductible
Once you scroll passed the Additional Coverages, you'll find your deductible options. Here's another huge red flag for you to be aware of. My default deductible of $1,000 was fine. But I was also quoted with a separate $1,000 wind/hail deductible. I could lower this to $500, but I could not remove it from my quote all together. This was concerning to me.
Many insurance companies will include a wind/hail deductible on our policy, usually if you live in higher hazard areas that are more prone to severe wind or hail storms – such as coastal areas. But I live in a little town, in the middle of the state, with no known severity to storms.
Assumption of Your Home's Construction and Risk Characteristics
If you keep scrolling, Swyfft next shows you some of the data characteristics about your home that they used to calculate your quote. It is unclear how Swyfft determine's your home value, and where they are finding the data about your home. So if its wrong, it could mean your quote could be too low, or worse, too high. You can make adjustments to some of these characteristics if they are inaccurate, which may have an effect on the premium quoted.
What's Not Covered
Unfortunately, I have no idea. The quote did not outline any coverages that may not be included. The website did not ask me any questions about my unique circumstances that may result in me needing more coverage than quoted.
For example, I have a dog. Is my dog covered? I have a playhouse structure in my backyard. Is that covered? What if I had a pool or a trampoline? Would those exposures prevent me from being covered? I don't know.
Only when you click to Buy are you prompted questions about animals and made to verify some building details, such as square feet. But I still was not prompted for more specific questions about my life, which left me unsure of my overall insurance protection with Swyfft.
No Personalization
Unlike many online insurance companies, who use artificial intelligence to incorporate personalization into the quoting process, Swyfft opts for a no-nonsense approach.
Never once did the quoting platform interact with me. Heck, even after clicking to buy, I was prompted to enter my payment details before I even gave them my name! I definitely felt much more like a sale to them.
Higher Overall Pricing
Unfortunately, it doesn't appear that Swyfft is that competitive for Massachusetts homeowners insurance. My initial quote, before any adjustments came out to $2,506 per month, which is about 51% more than my current policy!
After making all the necessary adjustments to compare Swyfft as closely to my current insurance policy as I could, the new premium came out to $3,480 – a 110% increase!
Even at their minimum recommendations, Swyfft just doesn't match up to the competition.
Don't let Swyfft leave you unprotected and cash poor
I'm not sure where Swyfft came up with its name. But if it was to be a play on "swift," representing speed or something happening quickly, it does a great job.
That being said, while their online shopping process is quick, simple, and uncluttered, it unfortunately falls short on protection, price, and brand awareness.
Let's not forget….we're Berry Insurance, a local, independent insurance agent. We know we're biased, and we obviously feel that shopping insurance with an independent insurance agent is the best way to go.
While shopping online with Swyfft can provide convenience, ease-of-use and speed that can't be beaten, the pricing and more importantly, the protection, just aren't there.
If you've bought online with Swyfft, and would like a no-obligation review of your insurance coverage, please contact us today. We'll be happy to give you feedback on ways you can save and get better coverage. And while we may not be as swift to quote as our competitors, we promise to be fair, accurate, and always look out for your protection needs.