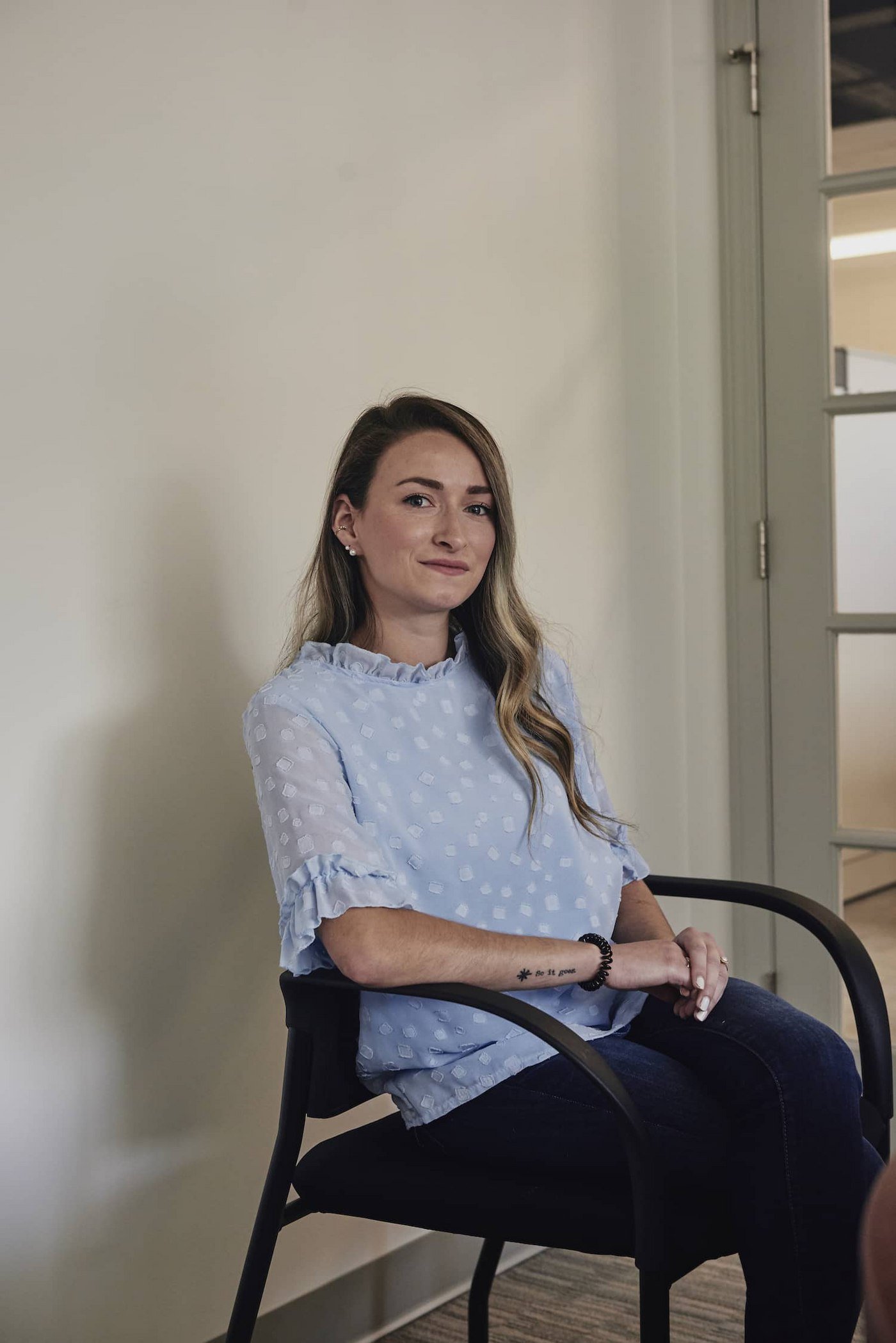 Do I Need Workers' Compensation for Myself as a Business Owner?
As a business owner, you have to cover all your employees through a workers' compensation policy, but when it comes to covering yourself, you have the option.
Whether you are a sole proprietor, or have a few (or several) employees working for your company, you do not need to get workers' compensation for yourself … but you can.
So should you?
At Berry Insurance, we've guided many of our business owner clients through this same question, and we can help you too!
In this article, we'll explain what workers' compensation is, what it covers, and how it could benefit you as a business owner. Then you can decide if it's right for you.
What is workers' compensation and what does it cover?
Workers' compensation insurance covers medical payments and a portion of lost wages for employees who become injured or ill due to work-related causes.
For example, if an employee gets injured lifting something heavy or slipping and falling on a wet floor, medical expenses and some lost wages would be covered by workers' compensation. Or, if an employee becomes ill from being exposed to harmful chemicals on the job, that would also be covered by the insurance.
Like every other form of business insurance, workers' compensation insurance has a list of conditions and exclusions. Here is what you can generally expect to be covered (and not covered) by a workers' compensation policy:
What is typically covered?
Injuries to corporate officers who own at least 25% of the business
Injuries to all employees regardless of hours worked
Medical expenses
Lost wages (limited)
Ongoing care expenses
Funeral expenses
Treatment for work-related illness
Repetitive injury care
Disability benefits (limited)
Employer liability
What is not typically covered?
Small cuts/scrapes remedied by a first aid kit
Injuries sustained outside the scope of work
Injuries to individuals that are not your employees
Out of state operations (optional)
Do business owners/sole proprietors need workers' comp for themselves?
Covering your employees through a workers' compensation policy is a no-brainer. In fact, in Massachusetts, all businesses are required to have workers' compensation insurance for their employees. Without coverage, employees could sue their employer for injuries or illness sustained on the job.
But what about you? Technically you are your own employer, but you obviously aren't going to sue yourself for injury or illness. In MA, business owners and sole proprietors are not required to cover themselves on a workers' comp policy. You actually have a choice.
Depending on your specific business or insurance company, the owner will either be automatically included, or automatically excluded from your workers' compensation policy. If you are included and want to opt out, there is a state form that must be completed and approved by the DIA. If you aren't included and want to elect in, you must put it in writing on the company letterhead.
But just because you aren't required to have the coverage doesn't necessarily mean you shouldn't.
In fact, at Berry Insurance, we recommend that all of our business owner clients have workers' compensation coverage for themselves.
Here's why:
Your health insurance may not cover you:
As a rule of thumb, health insurance policies don't typically cover work-related injuries.
If you were injured doing something work related and needed medical care, your health insurance might identify it as a work-related injury and decline coverage. This means you would be paying for all related medical expenses out-of-pocket.
With the increasing costs of healthcare, paying for medical bills without the help of health insurance can be nearly impossible.
Even a short trip to the emergency room for a few stitches could cost thousands, so if you were to experience an injury or illness requiring more extensive care, your medical bills could be crippling.
Workers' compensation is pivotal to ensuring one of these situations won't become a huge financial hardship.
You wouldn't have benefits if you had to miss work:
In addition to paying directly for medical payments, workers' comp provides another crucial benefit for business owners: lost wages.
If your injury or illness causes you to miss some work, workers' compensation insurance will help replace some of the wages you lose.
Workers' comp may not pay for every single penny you would normally make, but it could help keep you financially afloat during your recovery period.
What does workers' compensation for myself cost?
Let's be honest, the reason people usually want less insurance is because they don't want to pay for it.
We get it. Running a business is expensive.
And when it comes to workers' compensation, you probably think you'll never need it for yourself because you don't ever expect to get injured on the job. So excluding yourself from the coverage to save some money might seem to make the most sense. But this may not always be the case.
The cost of workers' compensation can vary significantly based on total payroll, job duties performed, locations worked, and claims history.
It's also important to note that the state determines what payroll to charge for owners, regardless of how much they actually pay themselves. These rates are as follows:
sole proprietors, partners of a legal partnership, and members of an LLC are excluded, but can elect to obtain workers compensation insurance, and will be charged $54,200 of payroll
executive officers who own at least 25% of a corporation are automatically covered at a minimum of $12,480 and a maximum of $61,360 of payroll
These rates change annually, but you can find the updates on the Workers' Compensation Rating and Inspection Bureau of Massachusetts website.
Because of all these variables and changes, you won't know what your specific premium will be until you get a quote, but we can help give you some estimates.
If you are a sole proprietor:
Like we said, workers' compensation premiums can vary significantly based on several factors, but here are a few examples of what workers' compensation may cost for sole proprietors.
An office employee, bookkeeper, could pay $230 for the year
A carpentry contractor renovating a house could pay $4,700 for the year
A roofing contractor repairing sloped roofs could pay $21,000 for the year
If you are are a business owner with employees:
If your business has employees in addition to yourself, you will have a workers' comp policy no matter what, which again, will vary based on the factors we mentioned above.
Because you already have a policy, it might cost less than you think to add yourself onto the policy.
You'll need to reach out to your insurance agent for a more accurate premium estimate.
Care for yourself like you care for your employees
You cover your employees through workers' compensation. You should cover yourself as well.
I mean, you deserve some benefits too -- you run the business after all!
Although you may never need it (fingers crossed you don't), workers' compensation can save you from significant out-of-pocket medical bills, and lost income due to injury or illness.
If you don't mind spending a few extra bucks on your commercial insurance, getting the coverage for yourself may be right for you.
Almost ready to get a commercial insurance insurance quote for workers' compensation and more? Whether it's with us at Berry Insurance, or another agent, check out this article "What Information do I Need for a Business Insurance Quote?" to be prepared with all the information you'll need.