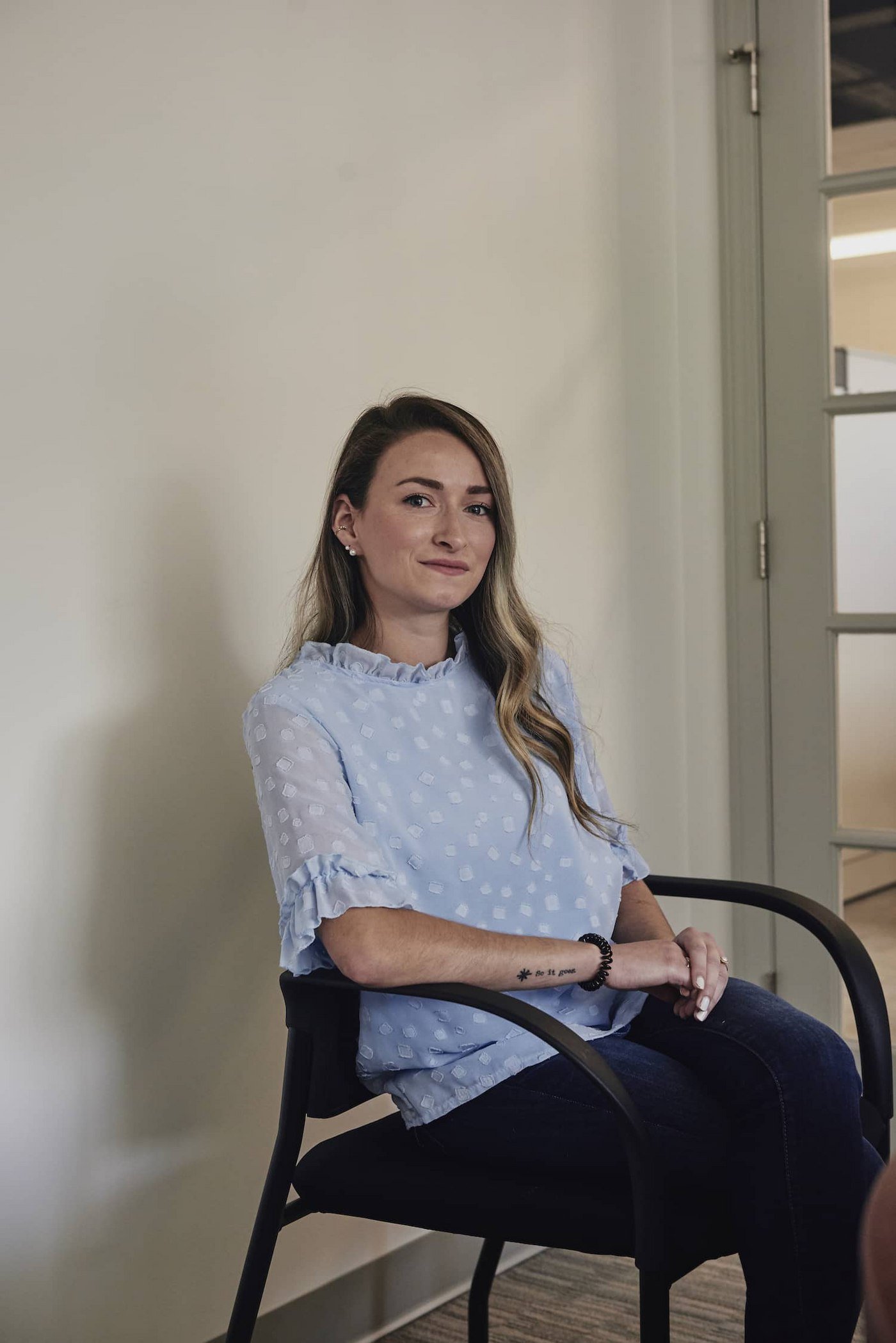 Does my Business Insurance Cover me for HR Issues (What to Know About EPLI)
When you have a business you can't avoid working with other people.
Whether it be employees, professional partners, or clients, you are vulnerable to a lot of types of claims: discrimination, sexual or other harrassment, wrongful termination, retaliation … this list goes on.
So you might be wondering: "Does my current business insurance policy cover these situations?
Maybe. But even if it does, it's not covering you nearly enough. Because even groundless claims can put a large financial strain on your business.
But don't worry. At Berry Insurance, we've helped several of our commercial insurance clients understand and get the right coverage for these types of situations. Specifically a coverage called Employment Practices Liability insurance (EPLI).
Below we'll explain EPLI coverage so you know where to get it, and how much you need.
What is Employment Practices Liability insurance (EPLI)?
EPLI is a type of insurance policy protecting businesses from claims they violated the rights of their employees.
This policy can be added onto a business' general liability insurance (with certain limitations), or purchased as a separate policy.
There are two different types of EPLI: 1st party and 3rd party. The distinction between the two is simply who is making the claim.
1st party:
1st party EPLI covers a business from claims if an employee claims his or her rights were violated.
3rd party:
3rd party EPLI covers claims by a third party (like a customer, vendor, or partner) who claims you harassed or discriminated against them.
What does EPLI cover?
EPLI covers a wide range of situations including:
Wrongful dismissal, discharge or termination; wrongful failure or refusal to employ or promote
Sexual or other workplace harassment
The loss of certain private employment information
Employment discrimination including age, gender, race, color and national origin resulting from disparate treatment
Retaliation
Violation of the Equal Pay Act or Family Medical Leave Act
Do I need EPLI?
EPLI is a crucial piece of insurance coverage for almost every business of any size or industry.
While you may be confident that you will never mistreat an employee, any employee can misinterpret something, or even falsely claim you did. And in today's litigious society, it happens all the time.
According to The Hartford (one of the insurance companies we represent): In 2015, the Equal Employment Opportunity Commission (EEOC) received 89,385 charges of employment discrimination, the eighth consecutive year with nearly 100,000 charges filed.
They also say that in this past year, sexual assault claims have increased 14%, and the payout for these types of claims has been consistently increasing.
So it really isn't all that unimaginable that you could be hit with a claim. In fact, we reached out to The Hartford, and they provided us with a set of possible claims scenarios. Here are just a few.
Scenario 1:
Cause of action: Wrongful termination, retaliation, failure to pay wages, false promise
Type of insured: Private company – Franchisee
Total employees: Approximately 15
Total revenue: Approximately $2,000,000
Situation:
A former employee alleged wrongful termination, retaliation and failure to pay wages. The individual also alleged false promise, claiming he was promised an equity share of the franchise.
The case proceeded to trial.
Resolution: The litigation incurred total defense costs of $675,000.

Scenario 2:
Cause of action: Disability discrimination
Type of insured: Private company – Pest control services
Total employees: Approximately 80
Total revenue: Approximately $5,000,000
Situation:
Claimant with multiple sclerosis was terminated for insubordination and failing to appear for work.
Claim of disability discrimination filed with Florida Commission on Human Relations (FCHR).
FCHR issued a reasonable cause finding in favor of the plaintiff.
Plaintiff's counsel scheduled depositions and had demanded $350,000 to settle but later conceded on certain issues.
Resolution: Settled at mediation for $10,000. Defense costs totaled almost $50,000.
Scenario 3:
Cause of action: Race discrimination
Type of insured Private company: Scientific & technical services
Total employees: Approximately 850
Total revenue: Approximately $18,000,000
Situation:
The plaintiff, a former union worker, filed a complaint alleging race discrimination.
After extensive written discovery and multiple depositions, the court's pre-trial Case Evaluation procedure was scheduled.
The plaintiff would not communicate a settlement demand to the insured for their consideration until the Case Evaluation Panel determined what the case was worth.
Resolution: The matter settled for $48,000. The defense costs totaled approximately $140,000.
Scenario 4:
Cause of action: Retaliation
Type of insured: Private company – Publisher
Total employees: Approximately 250
Total revenue: Approximately $75,000,000
Situation:
The claimant, a former employee, filed a lawsuit alleging that his full-time employment offer was rescinded in retaliation for his complaints about perceived sexual harassment.
The insured maintained the job offer was withdrawn based upon the former employee overreaching during the hiring processes, including attempting to negotiate for titles and responsibilities outside the job description.
The matter did not settle prior to trial as a result of the employee's unreasonable demands.
Resolution: The jury determined that the insured did not commit retaliation and rendered a full defense verdict. The litigation generated $254,000 in defense costs.
Scenario 5:
Cause of action: Sexual harassment
Type of insured: Private company: Equipment sales and leasing
Total employees: Approximately 450
Total revenue: Approximately $250,000,000
Situation:
A former employee filed suit alleging her supervisor hinged an adverse job action to her acceptance or rejection to having an extramarital affair with him.
Following the former employee's deposition, at arbitration, the insured moved for summary judgment on the grounds that the alleged harassment did not affect a tangible aspect of her employment.
Resolution: The court found that the harassment claim was based on a one-time incident not severe or pervasive enough to meet the legal definition of a hostile work environment and any alleged harassment cannot be imputed to the insured because the insured promptly and effectively responded to the complaint. Defense costs totaled $109,000.
What if I am a sole proprietor?
Even if you are a sole proprietor you can use some form of EPLI coverage. If you don't have employees, your business could still be sued by a third party who claims you mistreated them.
Or you could even just be overheard speaking to someone else by a third party who can make a claim about you.
Third party EPLI would cover you in these situations.
How much EPLI do I need?
The amount of EPLI coverage you need or are permitted to get depends on several factors.
For one, some general liability policies actually automatically include a small amount of EPLI coverage ($5,000 or so). If you want more beyond that, you have to answer some questions and your general liability policy will usually increase your EPLI coverage to $50,000 or less.
If you need more than that, you will need to buy EPLI separate from your general liability policy.
Your policy limits at that point will be determined by you and/or your insurance carrier as the carrier may still have some limitations.
For one, if you are an organization with more risk for EPLI claims, insurance companies may limit the amount of coverage you can get. If you have a lower risk business, you may be able to get higher EPLI limits.
Besides these limitations, choosing a coverage limit is up to you.
We'd love to give you a straight up suggestion of how much you need, but you know your business best. Only you can determine your current risks, how much risk you want to take, and how much you are willing to pay for coverage.
How much does EPLI cost?
Because there is a wide range of coverage limits a business can buy, the cost of EPLI insurance can also vary.
If you add EPLI onto your general insurance policy, you can usually expect it to fall somewhere between $200 and $500.
Since coverage limits are higher for policies bought separately from your general liability coverage, they tend to cost more. We often see separate EPLI policies cost more than $1,000.
But even if your policy is over $1,000 it is still worth it to have to protect you from a claim that could cost your company hundreds of thousands.
Protect your business from costly claims:
You now know all about the types of scenarios that EPLI covers. You understand they are possible for any business to experience, and you know how costly they can actually be.
So if you don't have it already or if you don't have enough, now is a good time to reach out to your commercial insurance agent to get the coverage to protect you from these types of situations. They can help you build the right policy with the right coverage limits to best protect your business.
While you're at it, it may be a good time to do a thorough review of all of your commercial insurance policies. Businesses are constantly evolving, so you should make sure your insurance evolves with it to avoid any gaps in coverage.