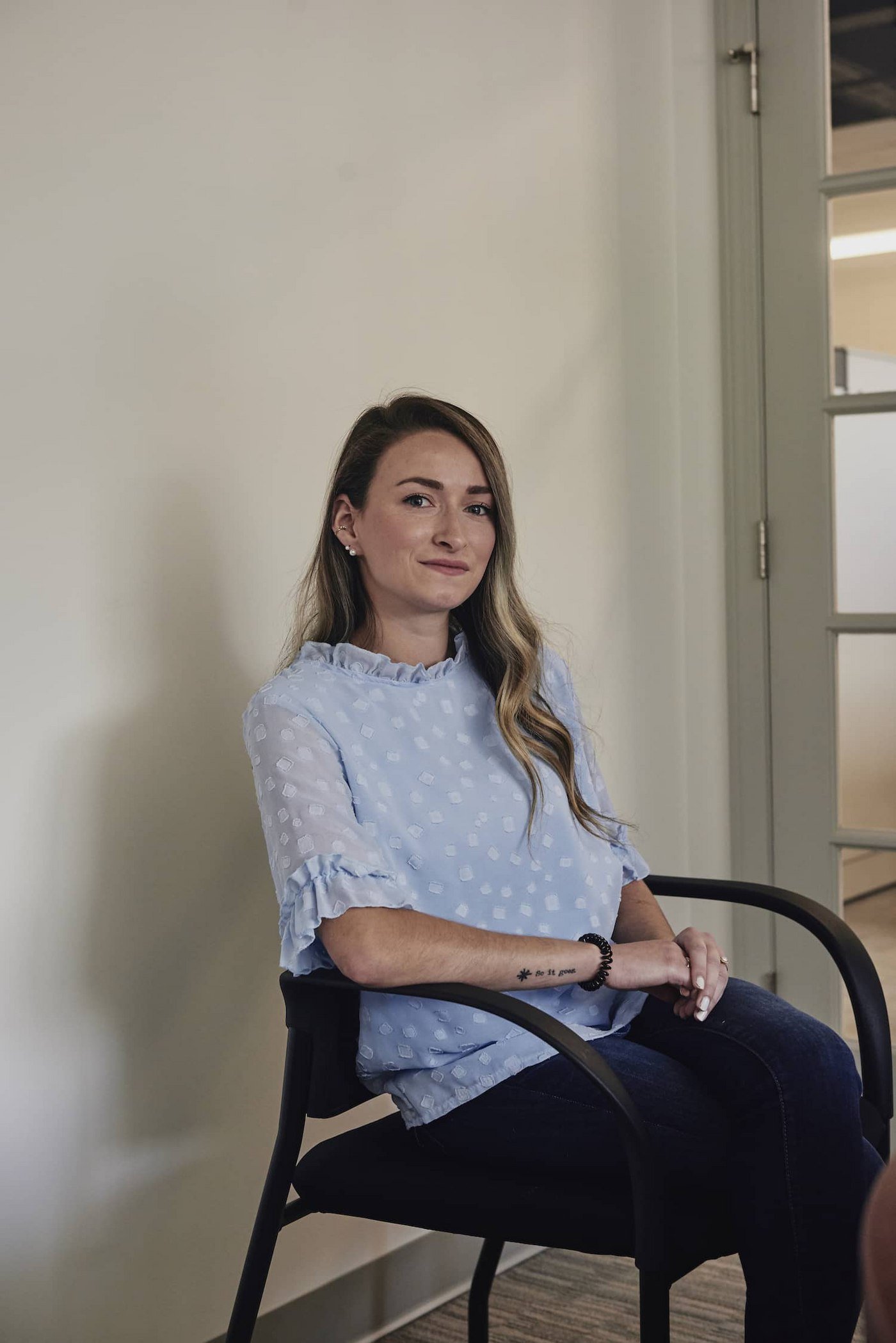 5 Next Steps if Your Business is Closed from COVID-19
Business Insurance | COVID-19 | Learning Center | coronavirus
Effective March 24th at noon, Governor Baker of Massachusetts mandated that all non-essential businesses shut down until April 7th. As a business owner, it was the moment you've been fearing ever since you first heard the word "coronavirus." It also means that today is "Day 1" of a new normal. And it's probably a normal you aren't excited about.
We know exactly how you feel.
While insurance is considered an "essential" business and our agency is open and operating remotely, we completely understand the fear, anxiety, and trepidation you are going through. We're going through much of it as well.
I've worked at Berry Insurance for 17 years, the last 3 of which were as the owner. As the owner, I manage all facets of the organization. And as a small business owner, those tasks also include financial management, HR, technology and operations. I wear many hats, as I bet many of you do as well. As such, I've had the opportunity to evaluate all areas of our business, and how coronavirus might impact them.
Whether your business is open or closed, I've identified 5 steps you should take today to survive the coronavirus pandemic.
Step 1: Take a deep breath
I'm not trying to be flippant here. I'm serious. And I'll wait while you do it.
If you're like me, you've probably been holding your breath this whole time. Hoping and praying that things would get better before they got worse. They didn't. Let out that breath.
You can do this.
It may feel like the weight of the world is on your shoulders right now. You may have kids at home. You may have loved ones that you are isolated from. And now you've got your business to look after.
Don't let the stress derail you.
Take another breath.
You can do this. We CAN do this. And I'm here to help you as best I can.
Step 2: Manage Your Employees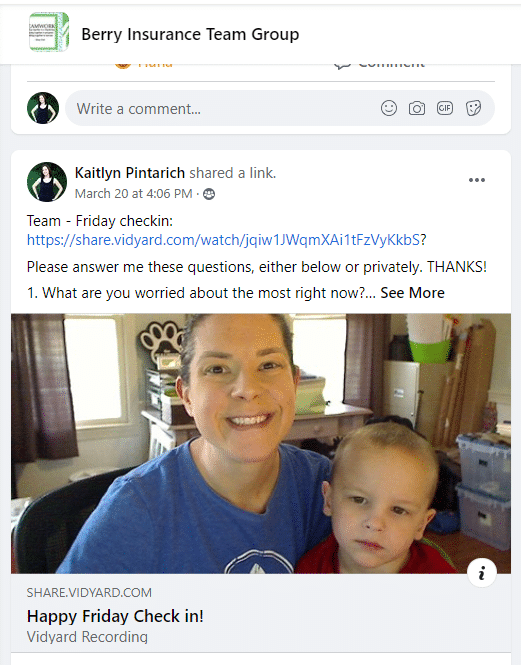 Put your people first. It's as simple as that. An engaged employee can have a strong connection with your business and will have a willingness to go above and beyond and be your best advocate. Keep them at the forefront of your mind – always – during this difficult time.
Remote Workers
If you have employees that will be working from home/working remote, set up your "employee engagement game plan." Now more than ever you need to be engaged with your team and they need to feel valuable to your business. Whether your team is at home or in the office, establish a weekly check-in with your entire organization. You can do this easily and for free using online tools such as Zoom, Google Hangouts, or Free Conference Call.
We've been using Zoom at Berry Insurance to hold daily phone check-ins and weekly video check-ins. For your key personnel (i.e. managers, leaders), set one-on-one weekly check-ins to touch base with them and identify any issues you may need to tackle.
Open the calendar app on your smart phone or email and set reminders/tasks to reach out to your team with updates, outside of those check-ins, so they feel informed and can digest the details before your calls/videos. We do this through a private Facebook group for our team, and also through email and video messages.
And don't forget to ask your team how they are handling this new world. They are just as scared and overwhelmed as you are, I dare say, even more so. Ask them these 6 questions each week to check in.
1. What are you worried about the most right now?
2. What are you doing to manage work and your children at home?
3. What topics seem to be taking up most of your conversations at home right now?
4. What could we do differently to make things easier for you and your family at home?
5. What tools, resources can I help you with or get for you to do your job more effectively at home?
6. What is your best tip for working from home and dealing with this new normal that you would share with your team?
PS: Don't forget to keep your remote employees safe from cyber attacks.
Employees Who Aren't Working
For those of you that have closed, the same rules above apply. Connect with your employees and keep them updated as things progress. What is your game plan? If you don't have one, I challenge you to be honest with your team on that fact. They have even more concerns than those businesses that are open with employees working. They may not have income right now. What can you do to alleviate their fears (if anything)?
PS: Make sure you keep abreast of the "Families First Coronavirus Response Act" and how that will impact your employees and business.
Step 3: Anticipate Lost Revenue/Manage New Expenses
Start thinking about how the COVID-19 crisis will impact your business. Like really, put pen to paper and start writing out your biggest concerns so you can plan for how to get past them. And not only just lost revenue, but changes to all facets of your operations.
Here are some questions to get you started:
What is your worst case scenario?
If you lose 20% (30%, 40%, 50%) of your income, what does that look like for you? What changes in your business? What is your cash flow break even point? (Check out this 90-day cash/cost management article for other tips.)
How can you manage your expenses under those scenarios? What items do you need to scale back? And what items might you need to spend more on?
If you have to reduce your workforce, how will you manage it?
Will you have any issues with supplies and inventory, or vendors?
Do you have access to cash if you need it? Has your bank put any restrictions on lending?
Have you identified all areas to seek relief? (Check out our COVID-19 Resource page for a list of some available resources.)
Do you need a public relations plan? (i.e. if one of your employees gets sick and there is a potential impact to your customers) Do you have a plan? What would it look like for you? What is your response plan?
What is your communication plan with your customers? How are you keeping them and the public informed of changes to your business?
What technology do you have access to and what might you need? (Be careful here – many free sites/services are great, but there are also more opportunities to fall victim of spam and malware.) For us, we've purchased some new equipment, paid for a Pro version of Zoom, and enhanced our VoiP system to allow for remote applications.
Do I have the right insurance in place to protect me now? Do I need other insurance policies to protect me in the future? (For all your COVID-19 insurance questions, check out our Coronavirus Insurance FAQ.)
Once you have answered all the above, pick the area you need to focus on right now, and draft out action items to get you started. List them out in manageable chunks, enlist the help of your team, and get to work so you can come out stronger at the end of this.
Step 4: Identify Opportunities for Growth
Yes, we're in crisis mode, but you don't have to let that destroy you and your business. Look for new ways to generate revenue. Get creative.
Find a college intern who needs experience while learning-at-home to help with creativity, social media, etc. Use video to connect with existing clients and prospects. Become a thought-leader in your industry and share everything you know. Write some blogs. Make some videos. Dial up your content production.
Bottom line — don't give up.
With a background in marketing, and a love of consulting and marketing coaching, I'm here for you. If you're a Massachusetts business, reach out to me for a free one-on-one 30 min video session to brainstorm things you can do today! No sales pitches. No direct selling. I promise. As a small business owner myself, my goal with these calls is to simply help other businesses with ideas to make it through this pandemic.
Step 5: Walk Away – Daily
Take time each day to regroup, refocus, and recharge by walking away from your business and all the pandemic news crisis. Put down your phone, turn off your notifications, and connect with your loved ones. Call your parents to check in. Read a book to your kids. Play ball outside. Walk the dog. Enjoy a family meal.
Use these 5 questions to guide yourself with intention each day, so you can focus on the good that surrounds you.
What am I grateful for?
Have I been living my values today?
What can I do for someone else today?
What would I do tomorrow if I wasn't afraid today?
Am I giving the people I value most enough of my time?
You Are Not Alone
Berry Insurance is a small business, perhaps much like your business is. As a business owner, I won't pretend to have all the answers, but I also won't sit back and let our peers and community fail as a result of this crisis. #WeAreInThisTogether
Hopefully these steps have provided you with a solid starting off point. Will there be more to do as the crisis continues to unfold? You bet.
So if you ever want to chat, I'm here for you! Maybe it's from one business leader to another. Maybe it's from one mom to another. Maybe it's from one newly appointed home-school teacher to another. We'll get through this. Take another deep breath.
Now don't forget to: Schedule a Time to Chat. And don't forget to keep checking back to our COVID-19 Coronavirus Resource page for updates. Stay healthy.