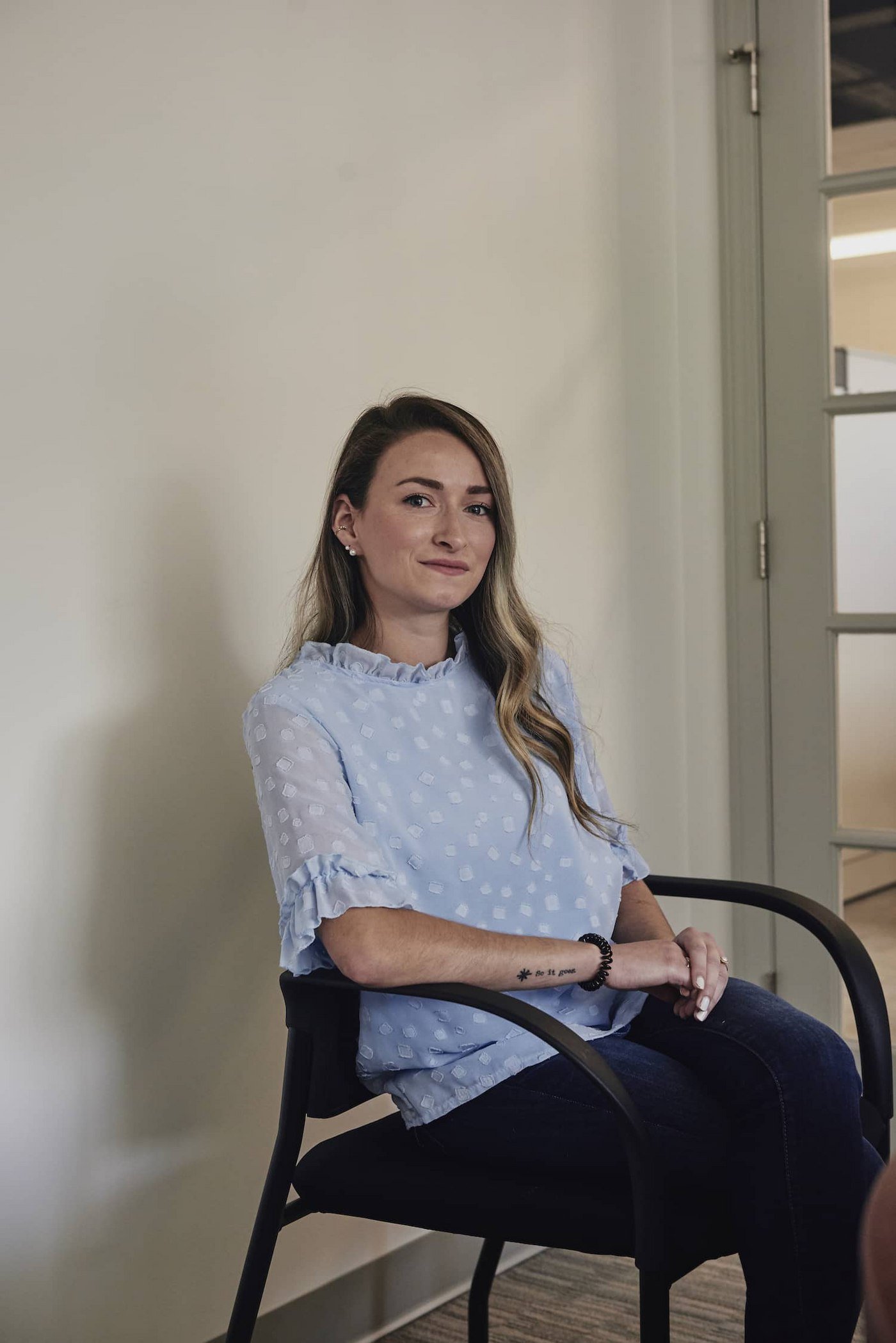 Everything You Should Know About Insuring a Second Home
Individuals & Families | Home Insurance | homeowners insurance
So you're buying a second home. Congratulations!
You've probably been dreaming about this for years, and you've worked really hard to make the dream a reality for you and your family.
As much as this is an exciting time for you, we know it is probably equally as stressful.
Buying a vacation home is a big investment and involves a lot of time, money, evaluation, and decisions.
One of the considerations you need to make during this process is insurance. What kind of insurance do you need? How much do you need? What is really protected?
At Berry Insurance, we answer these questions for our clients all the time, and we can answer them for you too.
In this article, we'll explain what you need to know about insuring a second home.
The type of insurance you need to insure a second home
If you're insuring a second home, you don't need some fancy type of insurance just meant for second homes. (Surprising, right? It seems like there is a specific insurance for everything!)
What you actually need is a homeowner's insurance policy. BUT WAIT, before you stop reading this article there are some things you need to know because there are actually a few differences between insuring a primary and secondary home.
But before we get to that, here's an overview of home insurance and everything it covers.
Sections of a home insurance policy:
A homeowners policy is made up of six main types of coverage, with some optional coverages available.
Dwelling: Dwelling covers the actual structure of your home if it is damaged from a number of causes.
Other structures: This section of a home insurance policy covers damage to structures in your yard, but not attached to your house, such as fences, garages, sheds, pools, and driveways.
Personal property: Personal property insurance includes all of the "stuff" you own in your home or yard. If your property is damaged or stolen, this section of the policy pays to repair or replace it, subject to your deductible.
Loss of use: If a home disaster prevents you from being able to stay in your home while it is being repaired, your homeowners insurance will pay for temporary lodging for you and your family through the loss of use section.
Medical payments to others: This section covers emergency medical expenses to a person who is injured on your property from a fall, laceration, a dog bite, or more.
Personal liability: If someone is injured on your property and sues you for liability, this section covers medical expenses and any legal fees/settlements.
Personal injury (optional): Though not automatically included on a homeowners insurance policy, if you elect personal injury coverage, it would cover libel, slander, or defamation lawsuits.
Causes of damage or loss that are covered
The sections of a homeowners policy we discussed above don't apply to every situation, but they do apply to many, such as the following:
Storm damage: Damages caused by most types of storms, such as rain, wind, hail, hurricanes, tornadoes and blizzards are covered by home insurance. However, it has to result from a sudden cause, not gradual damage. For example, rain damage from a hole in your ceiling after a tree falls through it would be covered. Rain damage from a gradual leak you could have sealed up months ago would not be.
Theft: If someone steals your property (either inside or outside) your insurance will pay you to replace it.
Fire damage: If a fire damages your home or possessions, home insurance will cover the cost.
Sudden or Accidental Discharge: Homeowners insurance covers damage from sudden water discharge, such as from a burst pipe, water heater rupture, or washing machine or dishwasher failure. However, while the policy covers the damage, it will not pay to replace the faulty water heater, washing machine, dishwasher, etc.
Overflow: If water overflows from a clogged toilet or sink (it happens to the best of us) and causes damage, that damage will be covered by homeowners insurance.
Sewer backup or water backup (available at an additional cost): While not automatically covered in your homeowners insurance policy, water backup coverage can be included for an additional cost. This insurance will cover you if a pipe, drain, sewer line or sump pumps backs up and causes an overflow in your home. This is different from the "overflow" coverage listed above because the backup occurs deeper within the plumbing system than the drain.
Service line coverage (available at an additional cost): Service line coverage is an optional coverage that pays for the cost of repairing any damaged pipes or wires (such as power lines, water pipes, septic lines) coming into your property.
Equipment breakdown coverage: This optional coverage pays for damage to your home or property caused by forces such as power surges, electrical shorts, mechanical breakdowns, motor burnout or operator error.
If you want to learn even more about homeowners insurance coverages and exclusions, check out this article What Does Homeowners Insurance Cover?
But there are some differences/requirements you need to keep in mind
So if you're insuring a second home, you need homeowners insurance with pretty much the same coverages you would get for a primary home.
But there are some differences, or additional requirements you may need to navigate throughout the process of insuring your second home.
You may need to winterize:
Since second homes are often unoccupied for periods of time, and may be coastal, insurance carriers may require you to "winterize" the home, which basically means taking steps to protect the home to make sure it doesn't get damaged while unoccupied.
Requirements will vary based on the insurance provider, but may include:
Keeping the heat at a certain level (usually around 60 degrees)
Draining pipes/turning off water
Installing a temperature monitoring system with battery backup
Making sure plumbing is in good condition and has been updated within 25 years (no lead or galvanized pipes)
Making sure roof is in good condition and less than 25 years old (no flat roofs)
Hiring a caretaker
Sometimes these policies may also carry a separate "named-storm" or "hurricane" deductible as well since storm damage is more of a risk with coastal homes.
If your property is coastal, your lender may also require that you purchase a separate flood insurance policy.
You may have limited choice of insurance carriers:
When it comes to second homes, some carriers may only insure the property if they also already insure your primary home and autos.
Other carriers may actually require you to have your second home insured with a different carrier based on coastal restrictions.
What does it cost to insure a second home?
Prices of the insurance policies for second homes will vary in general based on the property's location, size, materials, possessions, risks, the coverage limits and deductibles you select, and so much more.
Realistically, you could probably see a second home insurance policy cost anywhere between $700 and $6,000 per year, so in order to get an accurate estimate, you would really have to contact an insurance agent.
However, we can tell you that because the risk of damage to second homes is greater than primary homes, insurance companies generally charge more for a secondary home insurance policy than a primary one.
For example, we looked at one of our client's insurance premiums for their second home: as a second home, the premium is $3,259, but when we changed it to a primary policy, the rate dropped to $2,617. That's a $642 difference.
Also, some carriers may not allow certain discounts like a mature home credit and account credit on second homes.
And as we mentioned above, if the home ever has a storm-related claim, you may have to pay a higher deductible, so insuring a second home can result in more higher costs in a few different ways.
Protect your home away from home
Insuring a second home is a lot like insuring a primary home. You need a thorough homeowners insurance policy with adequate coverages and limits.
However, there are some differences, like requirements you may have to adhere to to get insurance, and the overall cost.
But once you're comfortable with the specifics of your second home policy, you can rest easy knowing that your sanctuary is protected and ready for you and your family to enjoy.
Which, by the way, that is important to note: this article only applies to second homes that are only used by you and your family. If you have a secondary investment property that you rent out to others, or that you are fixing up, there are different types of policies you will need. To learn more, check out this article: How to Insure an Investment Property.