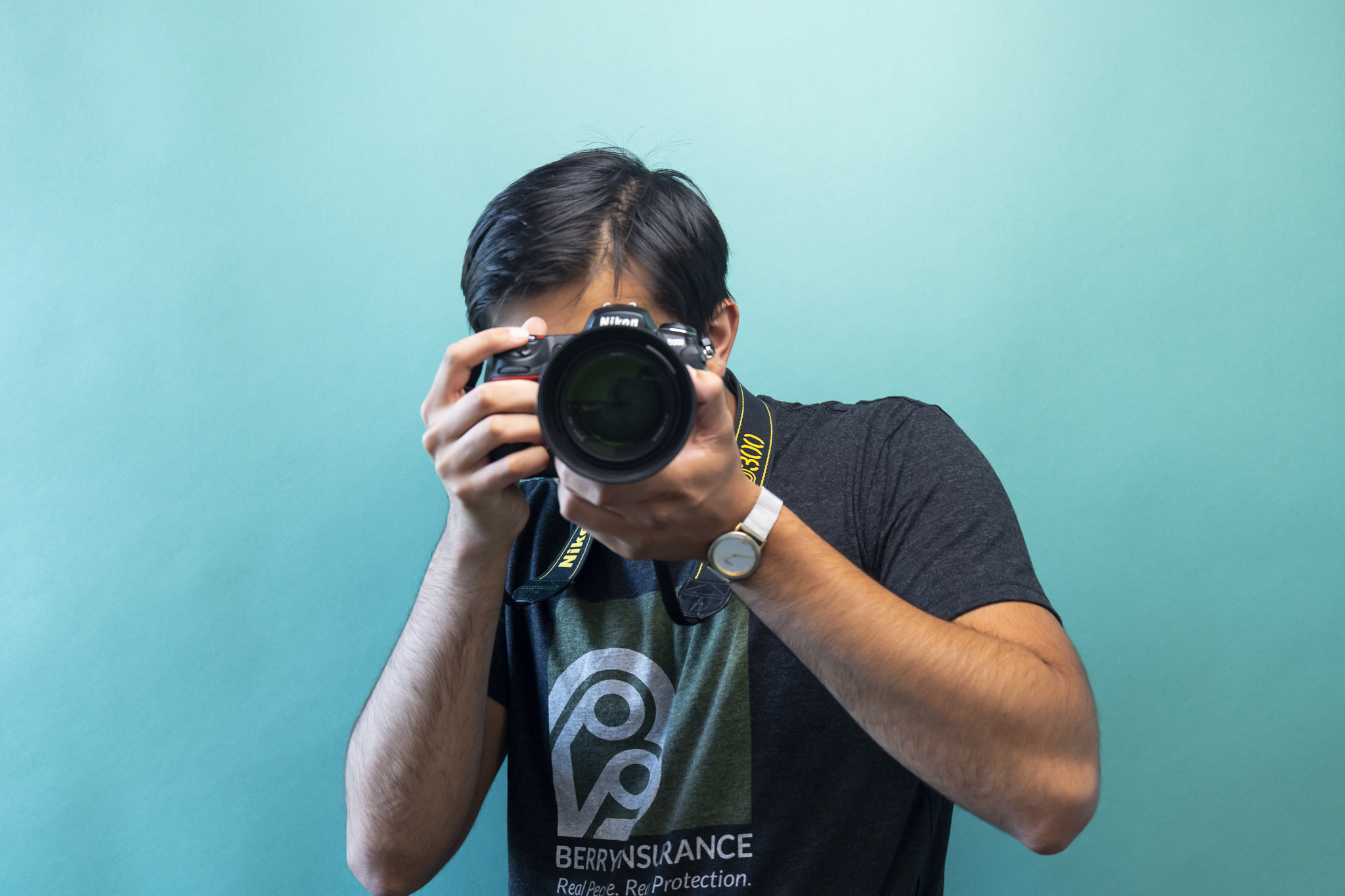 A Week in the Life of a Berry Insurance Video Producer
Ever wonder what a Video Producer does with their week? Maybe you're thinking of bringing one to your company, or maybe you're applying to a Video Producer position at Berry Insurance!
Well, you're in the right place, because I have been Berry Insurance's Video Producer for the past year and a half, and I also happened to be their first ever video producer, so I can definitely tell you what to look forward to. While every week on the job is somewhat different, I'll share with you what a typical week as Video Producer has looked like for me.
Monday:
Location: remote
Overview:
Plan week
Review analytics
Editing/animation
Surveys/script writing
Schedule week's shoots
Video meeting 1st Monday of month
Ahhh, another Monday. I usually begin my day reviewing my to-do list leftover from Friday and looking at the analytics of our YouTube channel and our video hosting software for our website. I will make a note of any video performing well and save it to share at our Thursday marketing meeting. After that I chart out my week. Every Friday we publish a video, so I'll spend Monday and Tuesday getting the bulk of editing and animation done for the upcoming Friday's video. Since I'm remote Fridays and Mondays I usually take those days to make post-production and development the majority of my work.
Depending on where we are in the quarter, I might also be sending out surveys for our team to answer questions about insurance topics, or turning their responses from those surveys into scripts for upcoming videos. It's important to keep in mind though, that this video planning process may look a little different depending on the type of video we are making. If it is a video intended to help viewers understand complex insurance topics, this takes more detailed planning and scripting to make sure we are getting everything correct and it's serving the purpose of educating the client. If this video is something for the website, an email campaign, social media, or for recruiting purposes, the planning process may be a little shorter, involve less scripting, or may even be done completely on the fly! It just kind of depends on the purpose of the video and what we are trying to accomplish.
I also schedule any video shoots for the week on Monday. To do this I create a survey with blocks of time that the sales team can choose. They fill out the survey, I reach out to confirm, and then I make blocks on our calendars to film our videos. Sometimes I need to reserve the conference room, so I will do that as well.
The first Monday of every month, I run a meeting with the sales team, going over the 1:1 videos they've sent to clients. We review their videos, provide constructive feedback on how to improve our 1:1 video strategy, and I assign each team member with homework for the next meeting. I usually keep a lookout for something specific everyone is having a challenge with and make that the homework assignment.
Tuesday - Thursday:
Location: Franklin, MA office
Overview:
Morning meetings
Video production meeting
Finalizing scripts
Video shoots
Marketing meeting
Finalizing edits
Since I am in the office Tuesdays - Thursdays, I usually spend those days doing things best done in person (video shoots, meetings, etc.)
Each morning, we start our day as a team doing a quick stand-up meeting in the lobby where we catch up with everyone and go over any successes or challenges we are experiencing.
On Tuesday mornings, I have a video production meeting with Corin, our Senior Marketing Manager, and we go over what we have going for the week ahead. I go over any production challenges I might be having and we come up with solutions for them.
I also spend these days finalizing scripts, editing, and filming our sales team in our studio. Before they come in I will make sure the batteries are charged, the lighting looks how I want it to, our microphone is in the right place, and that our teleprompter has all the lines needed for the shoot.
When we're filming, I try to keep things light and simple for our team. I go over each section and break down the intent of each line.
I usually have filmed everything I need to between Tuesday and Wednesday. It's a rare occurrence that I have to film on Thursday.
When I'm not filming on these days, I spend a little time backing up footage and reviewing my workload. Most of the time though, I am editing and animating the video that needs to be put out Friday. I usually have sent a first draft to Corin by Wednesday, or early Thursday. By late Thursday, I have scheduled the video to publish and scheduled an email for the team to watch the video on release.
Thursday is also when Corin, our Content Writer Robbie, and myself have our marketing meeting. We go over our workload, what we've accomplished, any challenges we've had, and plan out our workload. Before these meetings, the sales team has usually met with Corin and they've come up with some content ideas for the marketing team to produce, so we may add these to our to-do lists, depending on our quarterly priorities that we mapped out in a planning session at the beginning of the quarter. Occasionally there are marketing projects that need videos, so during these meetings we make sure that we're getting videos done in tandem with other marketing initiatives. We also take turns each week teaching each other something related to our jobs (or sometimes unrelated when we just want to have a little fun).
Friday:
Location: remote
Overview:
Plan next week
Edit
Create surveys/start script planning
Publish video(s)
By Friday, I've gotten a decent look at the work I need to finish by next week. I spend this time creating a schedule or rough to-do list for the next week, editing the video I shot that week, and making sure the video I published goes live. I make surveys on Fridays and start writing scripts on these days.
If I get far enough on a video, I'll get started on the animations for the video.
Phew, I've survived another week!
Sound interesting?
So there it is – that's what my typical week at Berry Insurance looks like.
Like I said, not every week is the same here. We have a fun and motivated team, so a lot of times, we get new ideas and priorities shift, or maybe we have a team lunch or outing that switches things up a bit, but that's what keeps things fresh and exciting!
In fact, it is one of the things I will miss most about Berry Insurance as I move on to the next step in my career.
Speaking of which, Berry Insurance is going to be needing to bring on a new Video Producer to keep cranking out video content that educates and engages clients and prospects.
Sound like something right up your alley? Well, maybe the week I outlined above could soon look like your week!
Check out our job application for the Video Producer/Editor position at Berry Insurance. The team is excited to meet you!