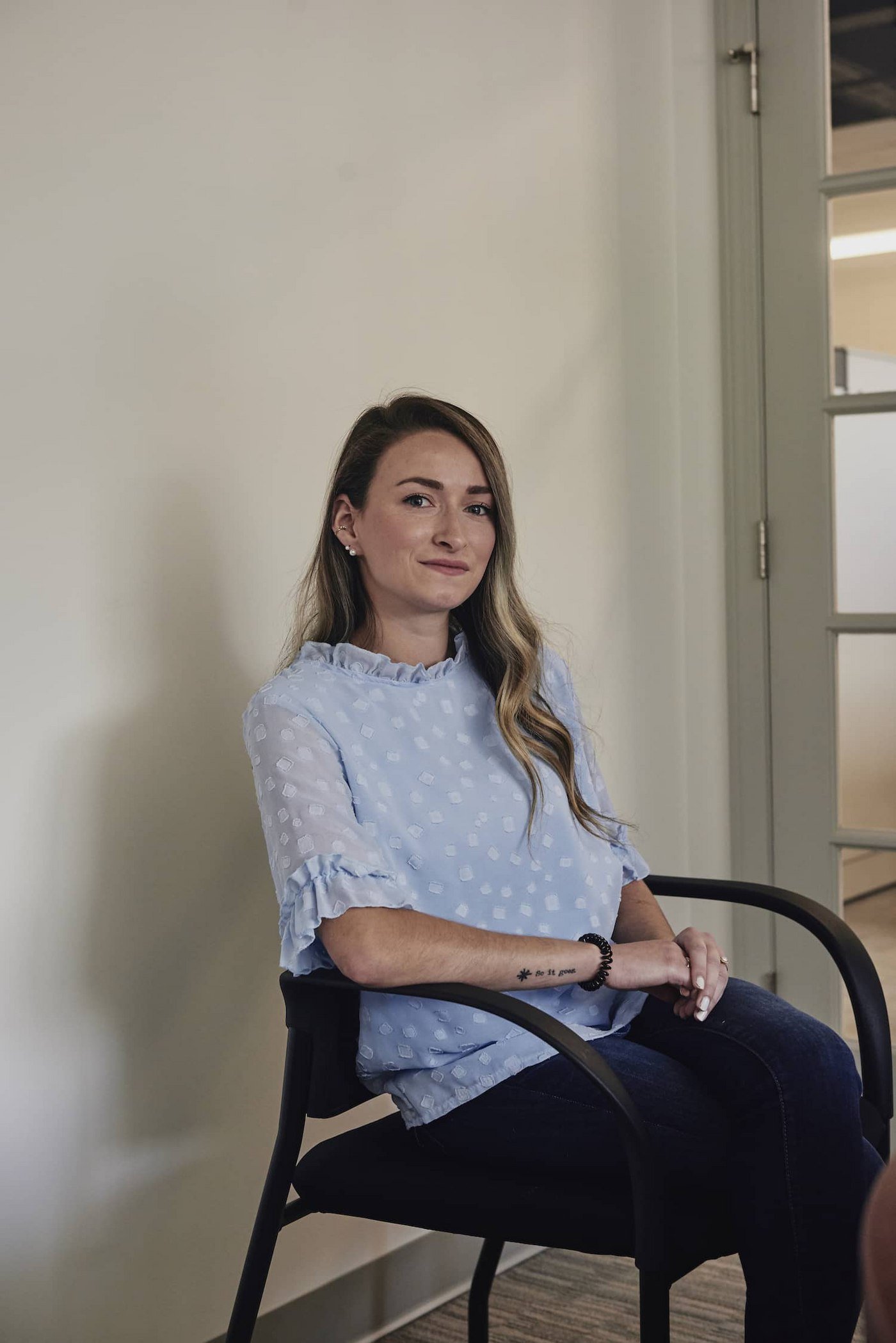 Do I Need Car Insurance if I'm not Driving my Car?
Personal Auto | Individuals & Families | Learning Center | individuals and families
There isn't much more frustrating than paying for something you aren't using.
If you have a car you aren't driving right now, you know what I mean.
Maybe you work remotely and don't have to drive into the office anymore. Maybe your car is currently broken down and not being fixed for a while. Maybe you just have a second "for fun" vehicle you aren't driving right now (good for you).
Regardless of the reason, you aren't saving much money by keeping that car off the road. In addition to paying to keep your vehicle up and running, you are also paying to insure it, even if you know you don't need that insurance.
At Berry Insurance, we know this is a common scenario right now. We have had many clients reaching out, asking what they should do about their insurance if they aren't using a car right now.
If you can relate, you might think it may just make sense to cancel insurance for a car you aren't driving, right?
Well, it's not that simple. Let's look at your insurance options if you aren't driving using a vehicle right now.
Do I need insurance? The Massachusetts law:
In Massachusetts (and other states), in order to maintain a vehicle's registration, you need to have at least the state's minimum auto insurance requirements.
If you wanted to cancel insurance on a vehicle altogether, you would need to cancel the registration. While you could do that, it probably wouldn't be worth the hassle to cancel, then reinstate and pay for the registration when you're ready to drive it again.
In order to maintain your registration, your vehicle needs to meet the following minimum insurance requirements (whether you're driving it or not.)
The Massachusetts minimum:
In Massachusetts, there are four coverage types that are required for auto insurance: bodily injury, property damage, personal injury, and uninsured motorist. These are known as "compulsory coverages." We'll summarize them below, but you can read in more detail about them in the article How Much Car Insurance Do I Need? (And Why the State Minimum Isn't Enough).
Keep in mind, the minimum coverages are only applicable to individuals who own their vehicles. If you lease or finance, there are additional requirements.
Bodily Injury to Others
If you cause an accident in Massachusetts that injures someone else, this coverage pays their medical expenses and any lost income.
The coverage has two limits: per person and per accident. In Massachusetts, you are required to carry $20,000 per person and $40,000 per accident.
Damage to Someone Else's Property
If you are involved in an accident and cause damage to any type of property (vehicles, homes, telephone poles, guardrails, storefronts, fences, stone walls, mailboxes, etc.), this coverage is what will pay the claim.
In Massachusetts, the state minimum required property damage coverage is $5,000.
Personal Injury Protection
If you are involved in an accident, regardless of fault, your personal injury coverage will pay for any medical bills and lost wages for you and your passengers.
The Massachusetts state minimum for personal injury protection (PIP) coverage is $8,000 per person.
Uninsured Motorist
If you are involved in an accident with someone that does not have insurance coverage or are involved in a hit-and-run incident, uninsured motorist coverage would pay the claim.
The coverage has two limits: per person and per accident. In Massachusetts, you are required to carry uninsured motorist coverage of $20,000 per person and $40,000 per accident.
What you can do if you aren't driving your car:
While you can't cancel auto insurance or remove the vehicle you aren't using from your policy, there are some other options if you want to save money on your car insurance.
Lower your coverage limits:
If you aren't driving, reducing your coverages to the state minimums to maintain your registration may save you some money.
Keep in mind however, the state minimums are usually not enough to cover you when using your vehicle, so if you begin driving it again make sure you raise your limits.
Again, you cannot reduce your insurance to the minimum coverage if you finance or lease your car.
Low-mileage discount:
If you aren't driving at all right now, you may very well qualify for a low-mileage discount.
These discounts offer a 5-10% reduction on your auto premium for driving under a certain mileage (generally 7,500 miles per year).
Since the rate is based on a 12-month driving period, you will not be able to get immediate savings if you aren't driving a lot right now. However, if you're driving way less for the year, you may see a discount when your policy renews.
Bundle policies:
Many insurance companies offer incentives for the more business you provide them. By bundling your car insurance with other policies (such as homeowners/renters/condo) within the same insurance company, you may be able to save approximately 5-25 % on your policies.
Insure more than one car with the same policy or carrier (multi-car discount)
Similar to bundling policies, you can also earn discounts for insuring more than one vehicle in the same household.
Shop around for rates
Insurance prices differ from company to company, so if you feel like you're paying a lot for car insurance, you might want to obtain quotes from a few different companies.
Alternatively, you can also save money by maintaining your coverage with your insurance company, as some carriers offer price breaks for longtime customers, so you'll want to check with your agent to see which option is best for you.
Pay via EFT/ACH or pay ahead
Paying for your auto insurance through electronic funds transfer (EFT), automated clearing house (ACH), or paying the premium up front can eliminate billing fees.
If you're comfortable with your payment automatically withdrawing from your bank account each month, or if you can afford to front the premium, these methods can save you both time and money.
Choose a higher deductible plan
Of course, you can also lower your premium by selecting an auto insurance plan with a higher deductible.
Doing this means you'll be paying less per month, but will have to pay more if you get in an accident, so if you select a higher-deductible plan, you'll want to make sure you have enough money set aside in case you need to cover damages from an accident.
Ask your agent about any discounts
You can get a discount on your auto policy for doing the following:
Being a member of an association (such as AAA, AARP, alumni associations, wholesale clubs, military organizations, honor societies, and more)
Giving to a charity
Getting good grades (insurance companies reward both high school and college drivers for earning good grades)
Being a safe driver (drivers without accidents or violations for a certain period – usually five years – can save hundreds on their insurance through a safe driver or good driver discount)
Ask your agent if you are eligible for any discounts that aren't already applied to your policy.
Remove Optional Coverages
Many insurance plans include optional coverages intended to provide services in specific scenarios. If these coverages do not apply to you, or if you have another service that provides similar coverage, you should not be paying the extra amount for them.
Collision:
Collision insurance offers coverage to repair or replace your vehicle if it is damaged in an accident. If your vehicle is older and the value is low enough that you could afford to repair or replace it if it were damaged or destroyed, you may want to remove collision insurance.
Keep in mind, if you are leasing your vehicle, or if it isn't paid off, collision coverage is typically required.
Substitute Transportation:
Substitute transportation insurance will pay for at least a portion of the cost of a rental vehicle if you need one due to a covered loss while it is being repaired or replaced (if you have collision insurance).
If you have an alternative vehicle you can use, or if you are able to go without your car for a period of time, you could remove substitute transportation.
Roadside/towing:
Many insurance companies offer roadside assistance or towing insurance if your car breaks down on the side of the road and you are unable to get it to a mechanic. If you have both roadside/towing and AAA, you are essentially paying for the same coverage twice, so choose one or the other.
Enroll in telematics
It's no secret that technology is advancing and infiltrating almost every industry, but did you know it can also help save you money on your car insurance? Through telematics, insurance companies are using tracking devices to monitor driver data including speed, mileage, driving time, hard brakes, and more to determine if you are eligible for a discount.
Pay-as-you-drive insurance models using telematics, such as Drive with Safety or N&Drive through Norfolk & Dedham, monitor driving habits to offer discounts up to 30% to cautious or low-mileage drivers.
Telematics can not increase your premium. At worst, your premium will stay the same, but you could get a discount.
Keep your insurance (and car) active:
If you aren't driving your car, paying for insurance can feel like a waste.
Unfortunately, there are some minimum insurance requirements you need to maintain whether or not you are driving.
However, there are a variety of options available to help you save money. Reach out to your agent to discover which combination of these opportunities could save you money on your car insurance while you aren't driving much.
In addition to saving money on your car insurance, you should also be making sure your car isn't costing you extra money while it sits in your driveway. Read these tips about maintaining a vehicle you aren't driving.
If you're instead interested in gifting a car you're not using to a friend or family member, learn all about what goes in the transfer process here: Gifting a Car: What You Need to Know