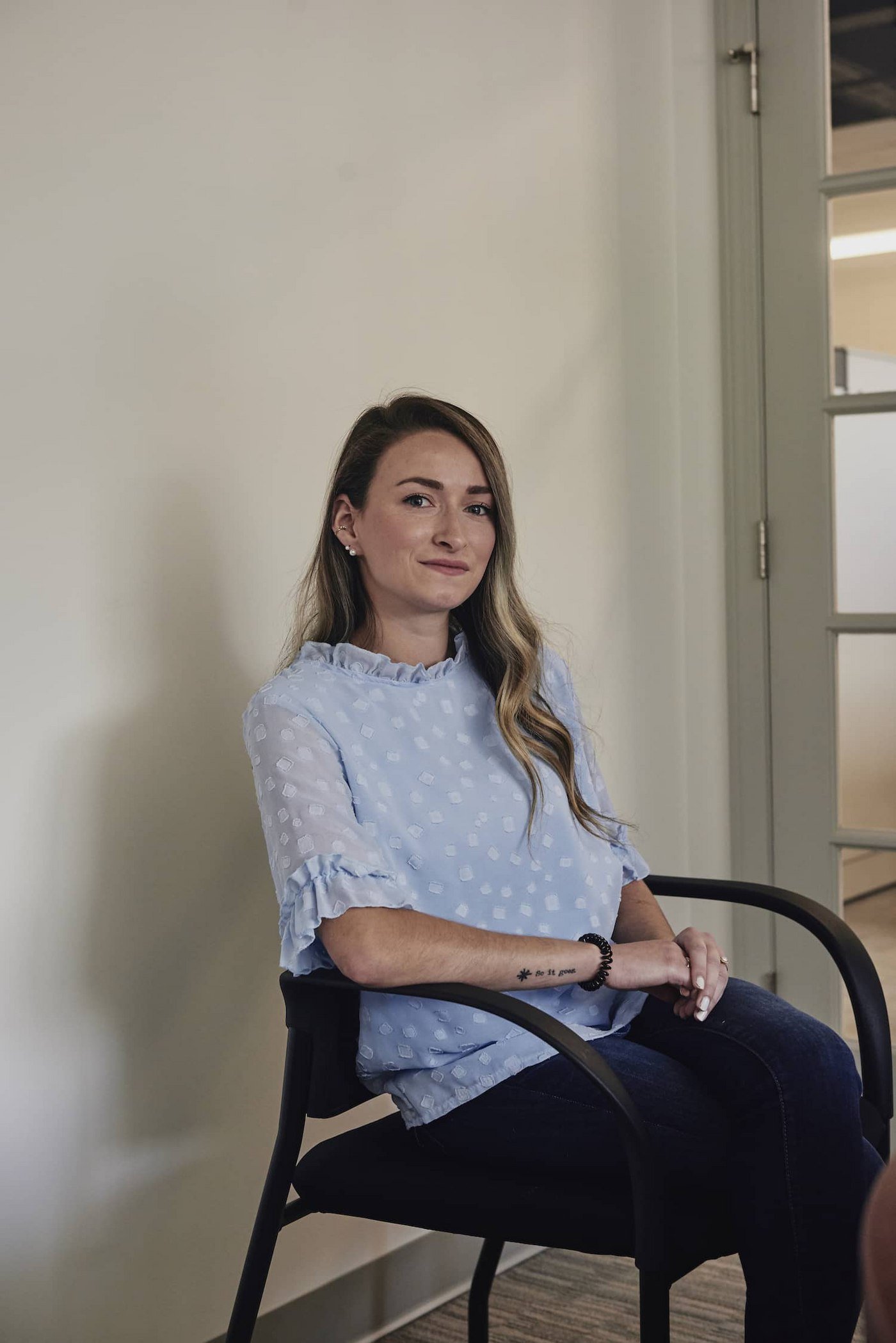 Should I Hire a Public Adjuster for My Claim?
Individuals & Families | Learning Center | company adjuster | Home Insurance | carrier adjuster | homeowners insurance | claim adjuster | individuals and families
Oh no … someone hit your car? A tree fell on your house? Your home was robbed? You're kidding me!
At Berry Insurance, we've seen it all, and in some cases … we've been there ourselves. We know in the moments after one of these disasters strike, it seems like the sky is falling.
While already dealing with the stress of your property damage, navigating the insurance claim process can get overwhelming. You may ask yourself, "How do I know what steps to take next?" or "How can I be sure I'm filling the paperwork out correctly?" or "How will I know if I'm getting a fair settlement?"
Especially if the damage to your property is significant, you'll want to be sure you're navigating the process properly and getting a fair deal out of your claim settlement, but what is the best way to do this?
That's where we come in. Your insurance agent can help you navigate the claims process, along with the adjuster that is assigned to you from the insurance company.
After filing a claim with your insurance agent, they will assign you an adjuster to investigate your claim, but you also have the option to hire a public insurance adjuster who will represent you personally, working alongside the insurance adjuster and completing your part of the claims process for you.
What is an adjuster?
An adjuster's job is to investigate a claim by interviewing the person making the claim and witnesses, reviewing any related police or hospital records and inspecting property damage to determine the amount of liability.
There are three types of claims adjusters:
The most common type of adjuster is a company claims adjuster (or staff adjuster.) Company adjusters are employees of the insurance company — they are the ones who most people deal with by default for their insurance claims.
An independent claims adjuster also works for the insurance company, but as a contractor. Sometimes when an insurance company is overloaded with claims, (such as after a natural disaster) they need to employ the use of independent adjusters in addition to their company adjusters to keep up with the demand.
A public insurance adjuster works for the policyholder rather than the insurance company. Policyholders may choose to hire (and pay) public adjusters to work on their behalf during the claims process. These adjusters will charge a fee and a portion of the settlement to work alongside the insurance company adjusters, doing the work that would normally be up to the policyholder.
Reasons why you may want to hire a public adjuster:
Having your own public insurance adjuster may make the insurance process smoother and help you to get more value out of your claim, but often times it is unnecessary and the costs are greater than the value.
Below we will discuss the reasons a public adjuster could be beneficial.
They could earn you a higher sum
Some people feel having an adjuster on their side will help them get a larger payout from their insurance company rather than trusting the insurance company's assessment.
If you feel like your insurance company does not have your best interest in mind financially, or feel like their damage assessment is incorrect, you may choose to hire a public adjuster.
Likewise if your claim could result in a large loss (such as significant damage on your home), you may want to hire a public adjuster to help you get a larger amount to repair or rebuild the damaged or lost property.
Some public adjusters may be more adept at negotiating settlements and could earn you more money.
Submitting an accurate claim to your insurance company is a critical piece of obtaining a fair settlement. Because policyholders are not trained in insurance, they are less likely to fill out paperwork as accurately and thoroughly as a professional.
You are having an unpleasant experience with the insurance company's adjuster
Some people may not trust an adjuster who is working directly for the insurance company paying for the claim because they feel they do not have their best interests in mind.
Alternatively, you may not feel like the insurance adjuster is communicating well, listening to you, or being thorough and accurate. If this is the case, you may want to hire a public adjuster to have a second opinion and have someone advocating on your behalf.
You don't have time to manage your end of the claims process
Navigating the claims process, especially for a complex claim, can be time-consuming, Hiring a public adjuster could reduce the burden and the time commitment of managing all the steps of the claims life cycle.
Typically, when a policyholder has a claim, it is his or her job to manage their side of the process, which involves completing paperwork, making phone calls, meeting with adjusters and inspectors, listing and evaluating cost of damaged property, completing simple math, understanding insurance terminology, and negotiating the settlement.
If you have a full-time job or a busy schedule, the task of administering your own claim might seem daunting. Hiring a public adjuster might be right for you.
You want to better understand the claims process:
Some insurance policies and claims are intricate. The claims process may involve multifaceted steps, confusing terminology and math. If you feel like you will have trouble understanding the process on your own, a public adjuster may make it more easily digestible.
Furthermore, you may feel like you are not equipped to represent yourself effectively and negotiate a fair claim. A public adjuster can handle this step of the process.
For more straight-forward insurance claims, like simple fender benders, it is usually not worth it to hire a public adjuster, but for larger, more complex cases, like large-scale home damage after a natural disaster, you may see a benefit.
Reasons you might not want to hire a public adjuster:
They can cost you more money than they earn you:
Public insurance adjusters charge fees for their services. Each adjuster will charge base fees and added fees, and most will charge a percentage (often 5 to 15 percent) of the total settlement.
For example, if you hire an adjuster who charges 10 percent and your insurance company pays you a $100,000 settlement, you will owe the adjuster $10,000.
And if you want the best adjuster for your claim, you may have to pay more. The more experienced the adjuster, the more they are likely to charge.
Will your adjuster always be able to earn you more than you're paying them? Chances are: no. Often, a public adjuster won't even be able to earn you more than the percentage of the total settlement they are charging.
Just because a public adjuster is more experienced in negotiation, doesn't mean he or she will succeed with your claim. After negotiating back and forth with an insurance company, a public adjuster may still feel the policyholder deserves a larger settlement. If this is the case, the policyholder would have to decide whether to turn to litigation (which would cost even more.)
Company insurance adjusters, on the other hand, do not cost you any extra money. Asking questions and communicating clearly with a company adjuster will help you get a fair settlement.
Insurance companies want to help
It is in insurance companies' best interest to settle claims fairly. Company insurance adjusters are trained to thoroughly and accurately assess all claims information, and are required to clearly outline the reasons claims are settled in the way they are.
If you feel displeased with the service of a company adjuster, that doesn't necessarily mean you will be happy with a public adjuster. Often, the issue lies in the individual adjuster, not the company employing them.
If you are having a problem with a company adjuster, ask to speak to a supervisor at the insurance company. They should be able to solve the issue or assign you a new adjuster.
Keep in mind, your insurance agent is also there to help. They may be able to advocate for you and resolve your issues. You don't necessarily need to hire a public adjuster because of a problem with a company adjuster.
Selecting and hiring an adjuster also takes time and effort:
Since you will be spending money on an adjuster, you'll want to make sure the person you select is capable of yielding the results you're hoping for.
Before hiring someone, you'll need to take several steps, such as:
Reading online reviews
Ensuring they are licensed and can legally practice in your state
Seeking referrals from friends or family
Ensuring they have experience with claims similar to yours
Discussing expectations with them
Understanding what they charge, and negotiating
Keep in mind, while you're doing all of this, you're delaying your claim from moving forward while still dealing with the effects of the situation that caused the claim.
The claims process may be simpler than you expect (and your agent can help):
You may surprise yourself! Once you sit down and try to navigate the process one step at a time, you may realize it is simpler than you expected. Perhaps the insurance company adjuster you will be dealing with is very experienced and adept at helping you through the process.
Rather than a public adjuster, your insurance agent can also guide you and advocate you throughout the claims process. If you have a competent insurance agent, he or she should be able to perform the same function as a public adjuster, but without charging a fee or taking a portion of the settlement.
It's important to note – if you choose to hire a public adjuster, your insurance agent can no longer be involved in the process.
Before you enlist the help of a public adjuster, see how the process goes without one — you can always bring one into the mix later if you feel you need to.
Is hiring a public adjuster worth it?
We understand there are certain situations and complex claims where you may just feel more comfortable hiring a public adjuster. If you feel the benefits outweigh the negatives, go for it!
However, in most cases, the service you will receive from an insurance company adjuster and your agent alone will be more than adequate. Many insurance agencies (like us!) only work with insurance companies they feel are competent, helpful, and are going to make sure their clients get a fair settlement.
Furthermore, Berry's insurance agents are always happy to help you navigate the claims process, offering the same guidance that public adjusters will charge you for.
To learn more about what a claims process (in this case, auto) might look like, read about the typical timeline for a claim.