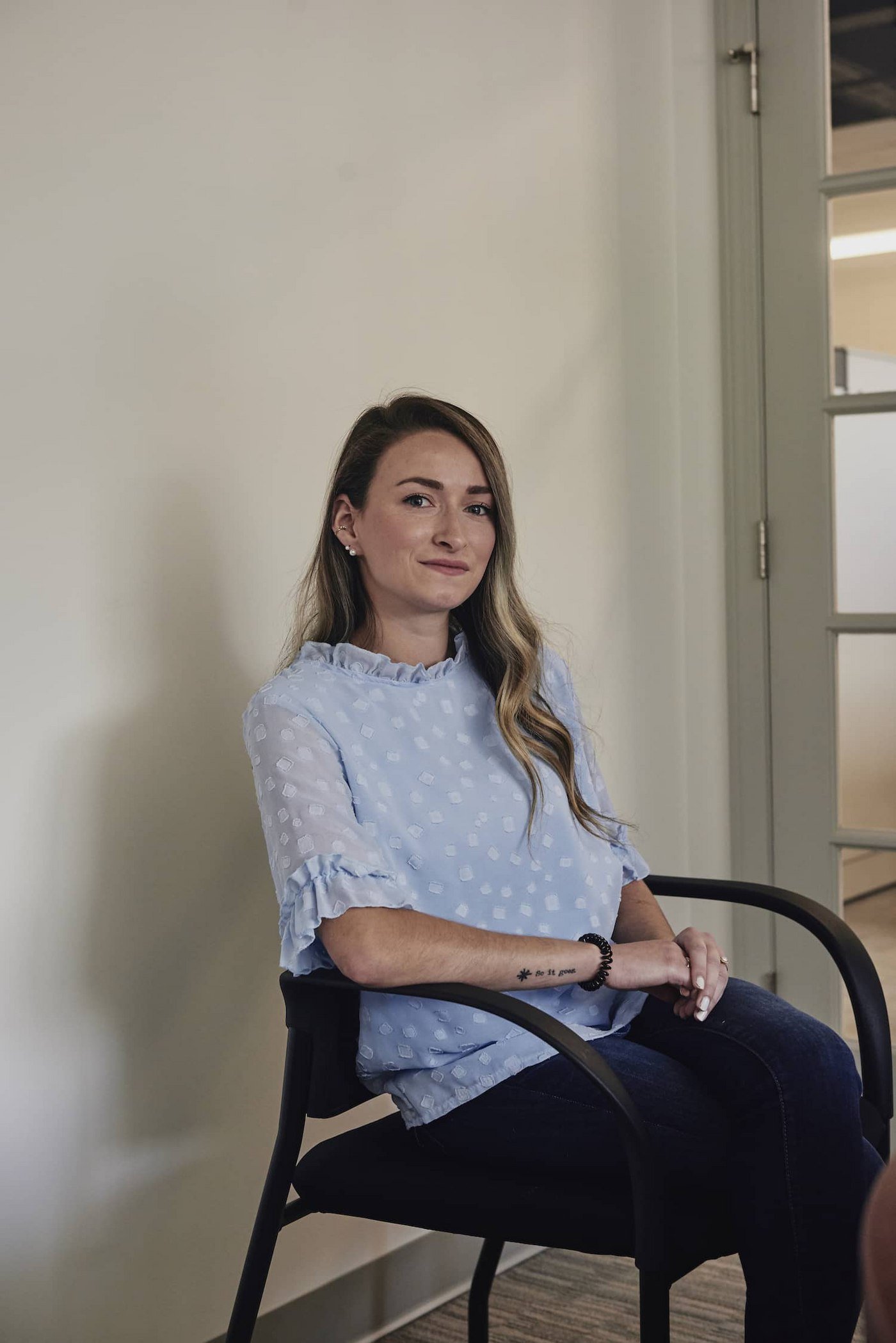 How Much Car Insurance Do I Need? (And Why the State Minimum Isn't Enough)
Personal Auto | Individuals & Families | Business Insurance | Learning Center | State Laws | massachusetts state auto insurance | Business Auto
Welcome to Massachusetts! Home of the Boston Red Sox, birthplace of the chocolate chip cookie and land of confusing car insurance regulations! If you're reading this, you are likely looking for Massachusetts auto insurance quotes, but you might not be quite sure where to start in getting the right coverage.
Don't worry, we've got you covered.
If you've been scrolling through the internet at all before landing here, you may have learned that Massachusetts is a state that mandates car insurance, and you might assume that the state minimum limits required are enough.
Unfortunately, they aren't.
Berry Insurance has been around since before auto insurance became mandatory in Massachusetts! We've seen it all. And we've answered thousands of questions from clients about how much car insurance is actually needed.
Today, we're going to answer yours as well. We'll review what the state minimum limits are and share some examples of why these limits are simply not enough to protect you. We'll also give you the answer to where you should start.
What auto insurance coverages are required in Massachusetts?
In Massachusetts, there are 4 coverage types that are required for auto insurance: bodily injury, property damage, personal injury, and uninsured motorist. These are known as "compulsory coverages." We'll discuss them all below.
Bodily injury to others
If you cause an accident in Massachusetts that injures someone else, this coverage pays their medical expenses and any lost income. It is important to note that this coverage does not provide protection if you cause an accident in another state.
The coverage has two limits: per person and per accident. In Massachusetts, you are required to carry $20,000 per person and $40,000 per accident.
Damage to someone else's property
If you are involved in an accident and cause damage to any type of property, this coverage is what will pay the claim. Keep in mind – "property" can be more than just another vehicle. Damage to things like telephone poles, guardrails, structural damages to home or storefronts, fences, stone walls, and even mailboxes are all considered "property".
In Massachusetts, the state minimum required property damage coverage is $5,000.
Personal injury protection
If you are involved in an accident, regardless of fault, your personal injury coverage will pay for any medical bills and lost wages for you and your passengers.
The Massachusetts state minimum for personal injury protection (PIP) coverage is $8,000 per person.
Uninsured motorist
If you are involved in an accident with someone that does not have insurance coverage or are involved in a hit-and-run incident, uninsured motorist coverage would pay the claim.
You might be wondering how this would happen if it's illegal to drive without insurance, am I right?
Unfortunately, even though you are required to carry insurance in Massachusetts, it doesn't mean everyone complies. Some individuals purposely try to skirt the law by driving without coverage. Some simply forget to pay their bill and their policy cancels. And some drivers may be from out of state, say New Hampshire, where insurance is not required.
As you can see, there are actually many ways in which you could be involved in an accident with someone that does not have insurance.
The coverage has two limits: per person and per accident. In Massachusetts, you are required to carry uninsured motorist coverage of $20,000 per person and $40,000 per accident.
Additional coverages available
While not mandatory, there are additional car insurance coverages that can be purchased. These are called "optional coverages". Some of them extend the coverage or the amount of protection provided by the compulsory coverages. Some of them provide protection not found in the compulsory coverages.
Optional bodily injury (this coverage is similar to the mandatory requirement, except broadens the coverage to include accidents outside of Massachusetts as well.
Underinsured motorist
Medical payments
Collision
Comprehensive
Towing
Substitute transportation/rental reimbursement
Interested in learning more about adding additional coverages on your policy? Read all about what optional coverages offer and if your current policy already has them included: Do I Need Optional Auto Insurance Coverages? (Rental Reimbursement & Towing)
Massachusetts auto insurance: a brief history
Massachusetts became the 2nd state in the nation to enforce mandatory car insurance, all the way back in 1927. Unfortunately, much of the history behind why the limits were chosen, and when and why they were increased over the years, isn't readily available. So we reached out to the Massachusetts Association of Insurance Agents (MAIA) and a local personal injury attorney to try and piece together some details.
When the law was first created in 1927, the mandatory limits were as follows:
Bodily Injury: $5,000 per person, $10,000 per accident
Property Damage: $5,000
Back then, those coverage amounts were probably more than sufficient!
Since that time, the coverages have increased incrementally to keep up with inflation:
$10,000 / $20,000 Bodily Injury with $5,000 Property Damage
$15,000 / $30,000 Bodily Injury with $5,000 Property Damage
$20,000 / $40,000 Bodily Injury with $5,000 Property Damage – revised in 1992
As you can see, the minimum coverage limits have increased slightly, but not by much.
But, why?
Honestly, we're not 100% sure. The MAIA has been lobbying to have the property damage limit increased for years. But nothing has passed as of yet. And without getting too political here, we're betting it has something to do with politicians fearing the additional "cost" to voters.
Are the Massachusetts minimum limits enough?
We're going to be real with you here. The state minimum car insurance limits won't get you very far if you have an accident. Even the state suggests that buying higher coverages is a smart decision. According to them, "given the high costs associated with serious accidents, most drivers buy coverage limits beyond the minimum requirements."
But don't just take our word for it. Let's look at a few examples:
You are driving on 495 in rush hour traffic and glance down quickly when you hear a text notification chime on your phone. The car in front of you slowed at the same time, and you crash into them. You carry the minimum property damage limit of $5,000. According to a 2022 report from Kelley Blue Book, the average cost of a car today is $48,000. Due to rising repair costs for vehicles, the insurance company decides to total the other vehicle, rather than pay to repair it. Either way, the cost is much more than $5,000. How will you pay the difference?
Now let's say that the car you hit was a minivan with a family inside – two adults and two young children. Due to the severity of the crash, the entire family was taken by ambulance to the hospital for injuries. They decide to sue you for their medical expenses. Are you confident that your minimum limits of $20,000 per person and $40,000 per accident would be enough?
Let's say that your car sustained significant front end damage from the crash. If you only have the minimum limits, you have no coverage for damage to your vehicle (collision coverage). Any repair costs would be out of your pocket.
Now, we know you are a careful driver. You've probably never had a car accident. That's amazing! But the reality is even if you are a careful driver, even if you follow all traffic laws and obey every speed limit, there are many others on the road that do not.
How much auto insurance is enough?
This is an excellent question. And one we get all the time.
How much you need is influenced by many factors – your personal situation, your employment (i.e. higher positions may mean more likelihood of getting sued), your comfort level and tolerance for risk, etc.
Truth be told, there is no right answer.
Having a thorough discussion with your insurance agent will help you determine what your comfort level is for auto insurance coverage. But we're confident that will mean higher limits than the state minimums.
Aside from the fact that repair costs are rising, and the fact that people today are much more "lawsuit friendly", having higher limits will go along way to protect you and your loved ones.
At Berry Insurance, we recommend at least having bodily injury limits of $100,000 / $300,000, and at least $100,000 for property damage.
What if I still only want the minimum?
We get it. Many people call us requesting Massachusetts auto insurance quotes for just the state minimum limits.
There are lots of agencies out there that are willing to do this. We are not one of them.
Our role at Berry Insurance is to help you protect your family and assets (current and future). We feel very strongly that insuring at the minimum state limits would not offer that protection. And it is our firm belief that we'd be doing you a dramatic disservice by quoting the minimum.
We'd be happy to discuss Massachusetts auto insurance coverages with you more, and show you ways to save on your auto insurance so that you can afford higher limits. But before you do, learn more about why coverages cost what they do and how you can save along the way by checking out this article: How Much Does MA Car Insurance Cost?