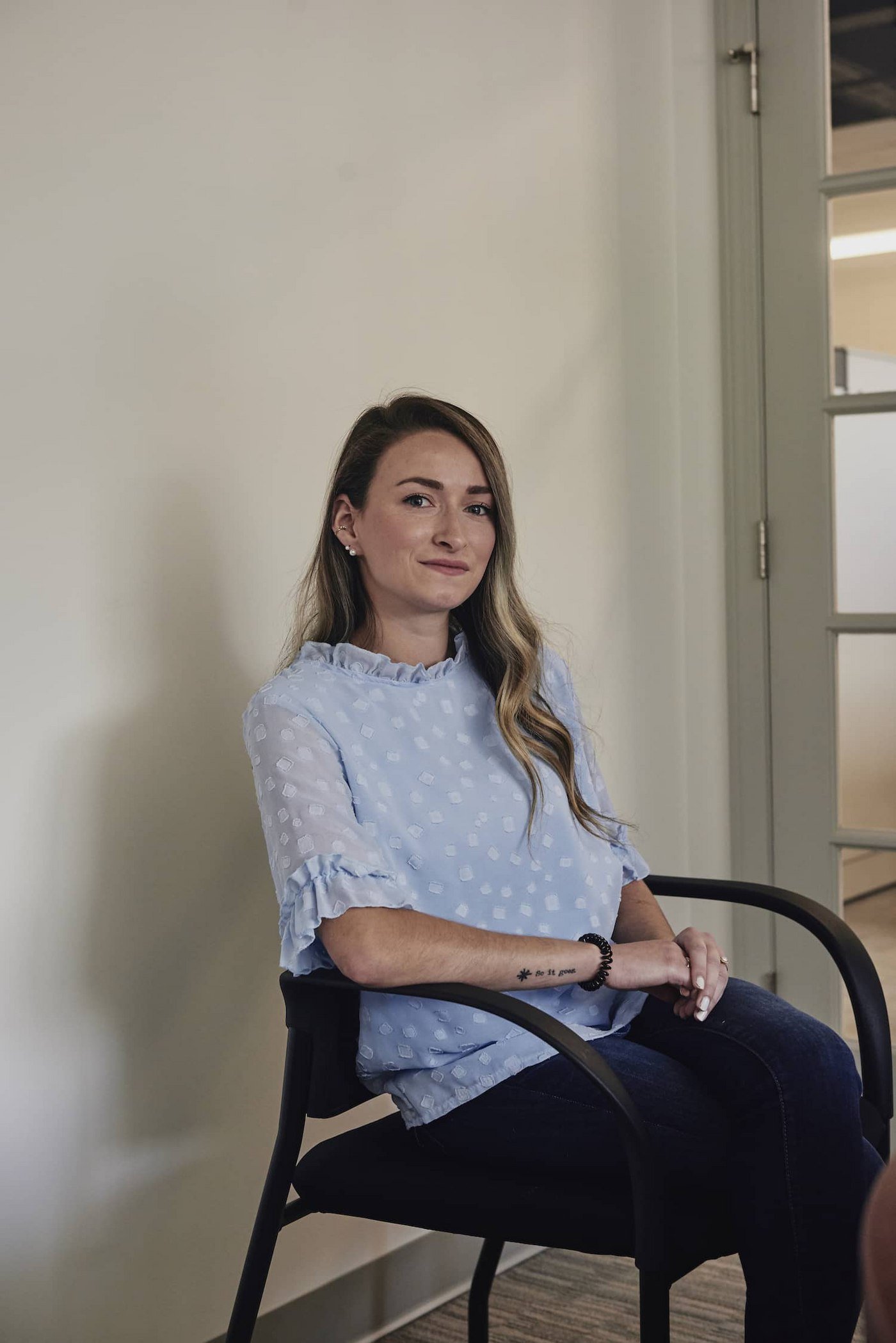 Term vs. Permanent Life Insurance: Which is Better for Me?
Individuals & Families | Learning Center | individuals and families | Life Insurance
We understand that nobody wants to have to use life insurance, so it goes without saying that it isn't exactly the most exciting product to shop for.
Although it may not be as exciting as splurging on a new car or a vacation, purchasing life insurance is one of the most important parts of planning your future because it provides a financial safety net for your family if you were to pass away.
In the world of life insurance, there are an assortment of policies muddied with complex terminology. Here at Berry Insurance, our goal is to inform you about what you need to know about life insurance, without the confusing jargon, so you can confidently choose the policy that best fits your needs. Let's start with the basics:
What is Life Insurance, Anyway?
When selecting life insurance, you will essentially be choosing between two main types of policies: term or permanent.
Both term and permanent policies accomplish the basic objective of providing funding to beneficiaries upon the death of the policyholder, but both have unique benefits and drawbacks you'll want to consider before committing to a policy.
What is Term Life Insurance?
Term insurance provides coverage for a certain time period, often 10 to 30 years, typically for a level premium. If the insured passes away during the term, their beneficiaries receive a death benefit payment, but the policy loses all value once the term ends.
What is Permanent Life Insurance?
Permanent insurance offers lifetime coverage including both a death benefit, which is the compensation paid to the beneficiary once the insured passes away, and a cash benefit, which is a forced savings available to the insured while he or she is still alive.
Before you select an insurance policy, you will want to make sure you fully understand the differences between term and permanent insurance to evaluate which best meets your needs.
Cost
Term life insurance plans are more cost effective than permanent life insurance mainly because the policies are temporary and have no value unless the insured dies during the term. Due to the short policy period and the large amount of insurance companies offering these policies, term insurance is often very affordable.
With term insurance the younger you are, the lower your term life insurance premium will be. In most cases this premium remains level throughout the specified term. If you choose to renew the policy at the end of the specified term, or convert to permanent coverage, an increase in premium will occur.
Permanent life insurance carries a higher premium because it gains value over time as an invested portion of the premium can progressively yield cash accumulation which is tax-deferred, meaning the consumer does not have to pay taxes on it.
The policyholder can typically use this money tax-free during his or her life for situations including but not limited to emergencies, retirement, or education.
For example, if a 40-year-old healthy male were looking into acquiring a $50,000 life insurance policy, this is an estimate of what he might pay for each type of policy:
20-year term policy: $107/year
Universal life (permanent): $505/year
Whole life (permanent): $1,036/year
These numbers can of course vary based on many factors, but as you can see, the term insurance cost is significantly lower than both types of permanent coverage. (We'll discuss the difference between permanent policy types below.)
Ease of Use/Flexibility:
When it comes to simplicity, term insurance is more straightforward than permanent insurance and is mostly the same from one carrier to another, so comparison shopping tends to be more accessible.
While all term policies operate similarly, permanent insurance offers various types, so if you are choosing a permanent policy, you will have some more considerations to make. Types of permanent insurance include:
Whole life insurance: Whole life insurance policies are the standard permanent insurance policies discussed in this article. These policies have fixed premiums and an accumulating cash value component which can be used for any needs.
Universal life insurance: Universal life insurance policies work like whole life insurance policies, but with some additional flexibility. With universal, rather than pay a consistent monthly price, you are only required to meet a minimum level of premium, which means you can skip payments or pay extra at times to meet life's changes.
Variable life insurance: Variable life insurance policies offer the opportunity to contribute the cash value portion of the policy to an investment account. The earnings from the investment (if they do well) can be used toward the premium or be added to your death benefit. If the investment does not do well, the death benefit value may decrease.
Variable universal life insurance: Variable universal life insurance policies combine the payment flexibility of universal policies with the investment portion of variable life insurance. Because these policies are more complex, they are typically selected less often than the others.
Policy Length:
Term insurance allows you to select the specific policy length you need the insurance for, whereas permanent insurance provides coverage for your entire life.
Term vs. permanent life insurance at a glance:
| | | |
| --- | --- | --- |
| Policy Features | Term Life Insurance | Permanent Life Insurance |
| Policy length choice | ✓ | |
| Lifetime coverage | | ✓ |
| Guaranteed payout amount | ✓ | ✓ |
| Low premium | ✓ | |
| Consistent premium | ✓ | ✓ |
| Accumulates cash value | | ✓ |
| Easy to understand | ✓ | |

Who is a Good Fit for Term Insurance:
Term insurance can suit individuals early in their careers, or just starting families who may not want to invest a large amount of money into an insurance premium, but still want financial protection for their beneficiary in case of an emergency resulting in a loss of family income.
With term insurance, the consumer can select the length of their term based on the length of their need.
For example, some people may select a term that ends when their children go to college to ensure their dependents' coverage or to provide college funds in case of death.
Some people may also choose to obtain a term policy that aligns with the length of time they will be paying off debt (such as a mortgage, student loans or a car loan) to establish funds to pay that debt off if they were to pass away.
Ideally, a family's need for life insurance should end when the policy ends because they will have paid off debts and accumulated savings, but if necessary, after a term expires, the policyholder can in many cases elect to convert to permanent coverage without proof of insurability based on health.
For many people, term insurance is the most suitable option to ensure their family's financial stability for an affordable price. As such, the majority of consumers choose term life insurance.
Who is a Good Fit for Permanent Insurance:
Permanent coverage may be preferred by someone who wants the peace of mind of knowing they are covered for their entire life, whether they die tomorrow or live past 100. Permanent policies also maintain consistent premiums throughout the policyholder's entire life, provided he/she continues to make the specified payments, whereas term premiums can increase significantly with renewal.
Often, permanent insurance is preferred by older individuals for estate planning and final expense needs. In fact, these people may not be eligible for term insurance because they
may have reached the age limit for acquiring it, or would have to pay higher premiums on term insurance due to an increased risk of dying during the term.
Permanent policies may also appeal to those looking for forced savings on a tax-deferred basis. Policy-holders can borrow funds from the account to cover mortgages or any other financial obligations, even if they have poor credit. The funds can even be put towards paying the insurance premium to keep the policy active during a financial hardship.
Many people prefer to buy term insurance and invest the extra portion they would be spending on permanent insurance into another investment opportunity with higher interest rates, but some people who are risk-averse and fear the volatility of the stock market prefer to invest their money into permanent life insurance.
Someone who has a lifelong dependent, such as a disabled child may want permanent life insurance to ensure the dependent's care is paid for after the guardian dies.
Older couples who are concerned about spending their children's inheritance money can also choose to open a permanent policy to ensure their family will receive their intended inheritance. Those who anticipate requiring funds to pay federal estate taxes may also benefit from permanent life insurance.
How Do I know Which Policy Fits my Needs?:
| | |
| --- | --- |
| Reasons to Select Term Life Insurance | Reasons to Select Permanent Life Insurance |
| You only want life insurance for a specific period of time, such as when you are raising children or paying off debt | You are interested in establishing a tax-deferred, forced savings account |
| You want the most affordable coverage | You want to establish funds for your family to pay estate taxes |
| | You are risk averse and would rather invest in life insurance savings than the stock market |
| | You want to leave inheritance money for expenses such as funeral costs |
| | You have a lifelong dependent, such as a special needs child |
Every person seeking a life insurance policy is different, so each person will have a unique set of needs to consider when selecting a policy.
By prioritizing your needs, analyzing your finances and researching the policies available to you, you should be well equipped to make an informed decision about which insurance policy best fits your lifestyle and circumstances.
Ready to learn more? Check out one of our related blogs:
Of course, feel free to reach out to reach out to us directly throughout the enrollment process for more specific guidance and to confirm your life insurance coverage is the best fit to protect your family.