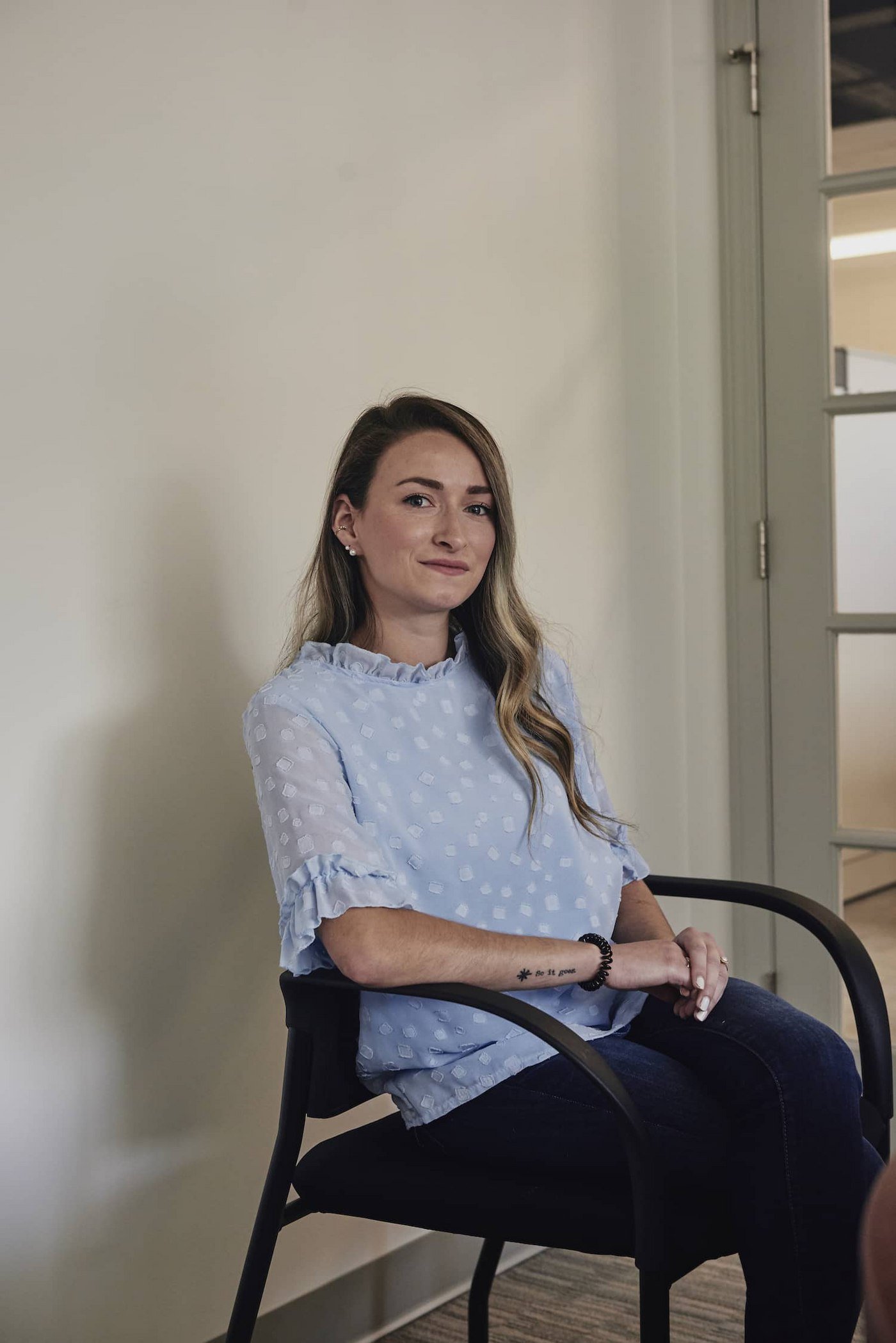 Why Did I Get Different Quotes/Prices from the Same Insurance Company?
If you're shopping around for personal insurance through different local agencies, it might be hard to know what to think.
You are probably receiving all different quotes from all different insurance carriers, and it may be difficult to know which is right for you.
But what if more than one of those agents come back with quotes from the same insurance carrier … but the costs are different? Well that's a whole different level of confusion.
I mean, the agents were both quoting insurance to cover the same things, right? It makes sense for different companies to come back with different prices, but different prices with the same company? How does that even happen?
Believe it or not, it can happen for many different reasons, and as personal insurance agents ourselves, we've seen it happen more than once here at Berry Insurance. We'll be working with a prospect, provide them a quote, then they'll inform us they got a quote from the same insurance company elsewhere, but it was priced differently.
Below, we'll get into some of the main reasons why different agents may get different personal insurance quotes from the same carrier.
This article can pretty much apply to any type of insurance, but for ease of explanation, we're going to be referring to personal insurance as either home/renters/condo and auto insurance bundled together.
The agents used different information:
When you contact an agent about getting a personal insurance quote they will ask you a slew of questions.
These may include …
Contact information: such as name, phone number, email address, address, and occupation
Coverage history: including all your current policy types, their policy numbers, their effective dates, and the agent/carrier they are placed with; as well as your claims history within the last five years
Property information: including information about when it was built, when you moved/are moving in, square footage, what detached structures are on the property, renovation plans, type of heat, basement, and special features; as well as information about your possessions
Special exposures: including if you have pets, have a pool, have a trampoline/playset treehouse, have a body of water on or near your property, have a second home, have rental properties, work from home, serve on any boards, are the trustee/executor of an estate
Vehicle information: such as make, model, plate number, where it is garaged/located, if the vehicles have car seats; and if you have any classic cars, motorcycles, or recreational vehicles
Driver information: including names, dates of birth, license numbers, and which vehicles each driver drives, and if any of the drivers have their own policies
As you can see, this is A LOT of information. And much of it plays a role in the price of your insurance. So if there are any discrepancies between the information agents use to get a quote, you can expect a discrepancy between the cost of the quotes.
Why would this happen?
For one, with all the information you're giving out, it's not impossible for you to slip up and accidentally incorrectly answer one of the questions. On the other hand, the agent could accidentally record one of the answers incorrectly.
But sometimes it just comes down to some agents being more thorough than others. At Berry Insurance, we dive deep with our prospects, making sure we really get to know all their needs so we can match them with the coverage they need in all the right places. Other agents may not get as detailed with some of the information above. As a result, it doesn't make it on the application, and the price comes out a little different than it did with the more thorough agents.
The agent used different limits:
Each type of insurance has limits. These amounts are the total amount the insurance carrier would pay out if you were to have a claim.
And each policy actually has several different limits corresponding with the separate coverages within the policy.
For example, auto insurance will have limits for bodily injury to others, damage to somebody else's property, personal injury protection, uninsured motorist, optional bodily injury, medical payments, collision, comprehensive, towing, and substitute transportation.
Your home/condo/or renters insurance may have limits for coverages such as, dwelling, personal property, other structures, loss of use, medical payments to others, personal liability, and personal injury.
Between all these coverages, there is a lot of opportunity for agents to use different coverage limits. And different limits in just one of these areas, let alone many, could mean different prices on quotes from the same carrier.
The agents applied a different deductible:
Another factor that influences the price of personal insurance is your deductible. A deductible is the amount you would have to pay out before an insurance carrier paid you any claim money. And usually you have a few deductible options for you to choose from.
For example, with auto insurance, you can usually choose between $250, $500, and $1,000.
With home insurance, you can generally choose between $500, $1,000, $1,500, and $2,000.
The higher your deductible, the lower your premium will be, so if the agents apply different deductibles to your quotes, you can expect a discrepancy in the quotes.
The agents applied different discounts:
Like we discussed above, some agents are just more detailed than others.
If an agent isn't really getting to know you and asking thorough questions, they may not be aware of certain discounts you are eligible for. On the other hand, the agent could even be applying discounts you aren't eligible to try to lower your premium and make the quote look more appealing.
Some of these discounts could include:
Multi-policy discount
Being a member of an association (such as AAA, AARP, alumni associations, wholesale clubs, military organizations, honor societies and more)
Giving to a charity (Safety Insurance offers a discount for those who donate to Clear Path for Veterans New England.)
Getting good grades (Insurance companies reward both high school and college drivers for earning good grades.)
Being a safe driver (drivers without accidents or violations for a certain period (usually five years) can save hundreds on their insurance through a safe driver or good driver discount.)
How do you know which quote to go with?
If you get two quotes back for personal insurance and one is cheaper than the other, it may just feel like a no-brainer to go with the cheaper option.
But not so fast, you have other things to consider when deciding which agent you want to handle your personal insurance.
Here's our advice of what to consider when selecting one of the agents who quoted you:
Check the limits with each policy:
As we mentioned above, different limits can really affect the cost of a policy.
Have each agent you quoted with review what coverage limits and deductibles their quote includes. You may find that the more expensive policy actually has significantly better coverages for just a small additional cost.
The peace of mind in knowing that you will be fully covered in the case of a large claim may be enough to convince you to go with the pricier policy.
This should especially be the case if one of the agents was giving you the minimum limits. As we've learned from years of experience, the minimum limits simply aren't enough to protect you from certain claims scenarios, so if you're ever presented with a policy with the minimums, you should run away … fast.
Consider what each agent has to offer:
Let's forget about numbers altogether for a moment.
What was the experience of quoting with each agent like? Was one more helpful or friendly throughout the process? Was one more responsive?
Your quoting call was probably very indicative of what all your other experiences will be like with these agents in the future.
What about the quality of the quotes they provided? Did you feel like they asked thorough questions and really got to know you so they could customize your coverage to you? Or did they provide a basic quote with policy minimums that could leave you with gaps in coverage?
At Berry Insurance, we've seen a lot of great agents, and also some not-so-great ones. So we recommend you do your research by reading online reviews, checking out the agencies' websites, or even interviewing them to see if they are the right fit for you.
If you are interested in learning more insights on how to find the right insurance agent for you, check out this article: What to Look For when Selecting an Insurance Agency or Company. If you're instead looking for ways to reduce costs for your insurance policy going into the new year, read our article all about ways to save on your personal insurance during times of crisis.