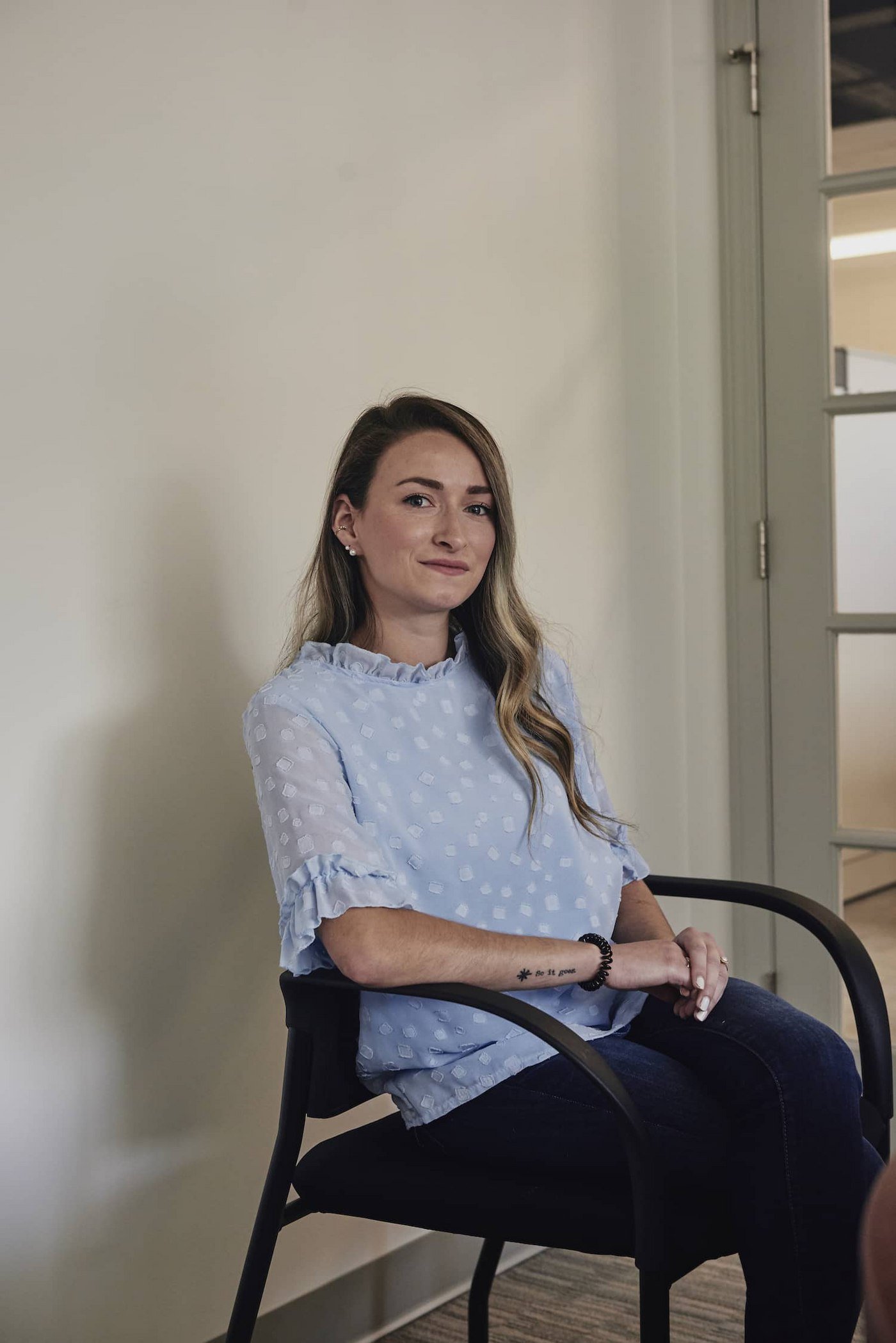 What to Look For when Selecting an Insurance Agency or Company
Individuals & Families | Business Insurance | Learning Center | individuals and families
Some shopping is simple.
For instance, put me in a book store and I will have no problem at all shopping.
Shopping for other things on the other hand, such as insurance, can be much more challenging.
There is a lot that goes into selecting insurance, and a lot potentially riding on a bad insurance decision.
So how do you know where to begin? How do you know what coverage options are best for you? And most importantly, who can you trust to ensure you, your family, your business, etc. are properly protected?
At Berry Insurance, we've been in the business since 1922, so we know a lot about all of the companies and agencies you have to choose from and we can help you determine which is best for you.
Why is an insurance agency writing about how to choose an insurance provider when they could instead be using their efforts to convince you that they are the only choice, you ask?
Well, to be honest, we know we aren't the only choice and we're not pretending to be. Don't get us wrong, we feel very strongly about our mission, service, and offerings and know we are a great solution for many people, but other people just have different priorities than what we offer.
We don't want you to waste time with a company who isn't right for you, so that's why we want to help guide you to the right company for you (and if it happens to be us, then that's a great bonus!).
When selecting an insurance provider, you want to make sure they check all your boxes and align with whatever is most important to you. We'll go over what some of those priorities might be, then when you have a better understanding of them, you can weigh them to help you find the way to your insurance match.
Your insurance provider options:
Before we get into what to look for in an insurance company or agency, let's talk about what your options are.
When buying insurance, there are three main entities you can buy through, all with their unique pros and cons.
The options are direct writers, captive insurance agents, and independent insurance agents:
Direct Writer
A direct writing insurance company is a company that can give you a quote online or over the phone, but does not work through an intermediary, like an agent. Examples of direct writers for auto insurance are GEICO or Progressive.
Generally, these companies are popular because they are well-known, national brands who provide quick and efficient service either online or over the phone.
Captive Insurance Agent
A captive insurance agent represents only one insurance company and can only offer a quote with that one company. Examples of captive agents are State Farm, AllState, and Farmers Insurance.
Those who are looking to work with someone more local, but who represents a nationally known insurance company may be interested in captive insurance agents.
Independent Insurance Agent
Independent insurance agents (sometimes referred to also as brokers) represent multiple insurance companies and can provide you with multiple quotes. An example of an independent insurance agent would be us here at Berry Insurance, and many other local insurance agents you see as you drive through your town.
Independent agents have the ability to offer multiple options to match you with the best coverage for the best value and are more likely to spend more time discussing specific needs.
7 things to look for in an insurance provider:
Before you select a provider, there are many factors to consider. Let's dive into some of them.
1. Convenience (hours/location/speed/communication):
In today's fast paced world, convenience is everything.
If you want to be sure your insurance issues are being resolved efficiently and effectively, you probably want to evaluate the hours, location, and processes of an insurance agent or company you are considering working with and decide how important these factors are to you.
Hours:
What are the hours of the company you are considering? Are they open 24 hours? If not, do they have a 24-hour emergency claims line if you do have a claim outside of business hours?
Location:
Does the company have multiple locations? Are they close to you? If not, are you able to do everything with them online safely and securely?
Online capabilities:
Do they have online capabilities? Do they have a mobile app? Can you view your policy details or account online? Can you get an instant quote online? Can you report claims or pay bills online? Do they have online chat?
Communication methods:
How can you reach out to your agent? Do they only offer phone conversations, or are they also available through email, online chat, or video calls? Are they still using old fashioned fax? Are they active on social media?
2. Responsiveness:
We all know how frustrating it can be to be given the run-around, especially during an already-stressful situation.
When shopping for insurance, you should look for an agency or company who is always available to help you, or gets back to you in a timely manner.
Does the company you are considering have a call center or automated phone system you have to navigate? Do agents call you back in a reasonable amount of time? Will you be assigned to one agent, or be juggled around by multiple agents?
3. Experience:
Before you trust somebody to handle the policies protecting your home, cars, families, or businesses, you want to make sure you can trust them.
When researching a company, consider how long they've been in business, what credentials they have, what types of insurance they have experience with, and their financial strength.
4. Reputation/local presence:
What people say about a company they work with demonstrates a lot about what you can expect if you decide to work with them.
For that reason, it may be a good idea to seek referrals from people you know, or read online reviews to vet an insurance company or carrier you're considering working with.
While you can't trust every single review out there, looking at reviews of insurance companies or carriers will help give you an idea of the overall reputation of the company.
You may also notice certain recurring complaints about the company, which will help you determine if it is a good fit for you.
For example, if reviews commonly cite that the insurance company uses a call center and never connects you to the same agent, you may decide the company is not for you, or you may brush the comments off, knowing that avoiding a call center or having only one contact aren't priorities for you.
You also may want to make sure the company's mission, vision, and values align with yours and that they are involved in the community, if that is important to you.
5. Coverage:
The point of insurance is to cover you, so more than likely, finding an insurance company that can offer the best coverage (at a reasonable price) is important to you.
If an insurance provider you are considering does not offer a service you need, it should be a pretty big indicator to look elsewhere.
In this case, working with an agency may be a great solution for you, because agents can compare policies from several companies for you to help you find what you're looking for.
6. Price:
I know many times in life, it makes sense to go with the cheapest option. However, in many cases, you get what you pay for, especially with insurance.
If you are simply looking for the cheapest option, you probably aren't getting the coverage you need. In fact, many insurance companies will quote at the legal state minimums to present the lowest possible price in hopes to simply close a sale.
If you have a tight budget and simply want the lowest price, one of those companies might be right for you, but if you would rather have value, it makes more sense to look for a company providing the best coverage for a lowest price.
One way to do that is to get quotes from several companies and compare coverages.
It also might make sense to look for a company that offers discounts. Many companies offer discounts which could lower your overall premium.
Some discount offerings include:
Association membership discounts (for being a member of organizations such as AAA, AARP, alumni associations, wholesale clubs, military organizations, honor societies and more)
Charity discounts (for donating to charities)
Good student discounts (for being a high-achieving student)
Safe driver discounts (for having no accidents or incidents in a certain amount of time)
Security discounts (for having security systems on your home or business)
55 plus discounts
Non-smoking home discounts
Recent-purchaser discounts
Multi-policy discounts
Working with a company who offers several discounts that apply to you is a great way to ensure you are getting the most value out of your insurance policies.
7. Offerings:
While some people just want an insurance agent they only hear from once a year while renewing their policy, others prefer their agent be a resource to help guide them through several aspects of insurance and business.
For example, at Berry Insurance, we offer additional business resources to our commercial insurance clients such as access to online HR or risk services tools and free educational courses about the ins and outs of business insurance basics, and other topics such as writing a business plan, understanding financial statements, digital marketing, and more.
Our owner Kaitlyn also helps many of our business clients with marketing consulting and business development.
Some of our clients really value that about us and cite it as the reason they have stuck with us all these years.
If this doesn't matter to you, exclude it from your evaluation process, but if something like this is important to you, you might want to look for a small, independent agency that brings more to the table than your standard national brand or direct writer.
Find your best insurance fit:
Whether you prioritize convenience, experience, reputation, price, coverage, or a combination of all, you should be able to know what to keep in mind when evaluating your options.
We don't know everything about every provider, but we hope this information will help you be more equipped to research into insurance companies you are interested in working with.
One provider we do know everything about is ourselves. If you think you might want to work with a small, independent agency, check out this article to evaluate if Berry Insurance or a similar independent agency could be a good fit for your insurance needs.
The article specifically addresses commercial policies, but is full of information applicable to all types of policies and reviews several concerns about and benefits of working with a small, independent insurance agency.