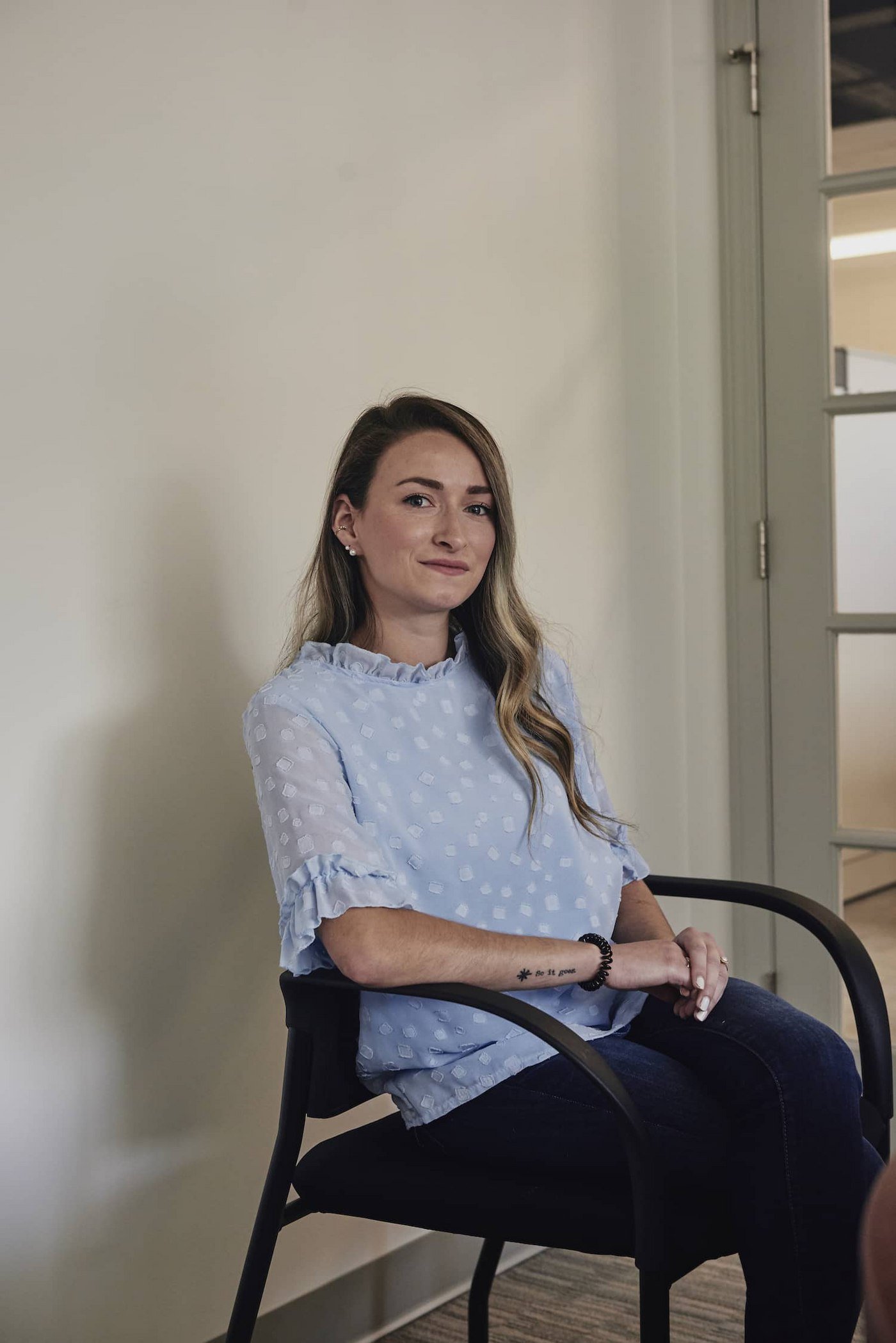 How to Buy Business Insurance in Massachusetts (the Process for Buyers and Agents)
Whether you just opened up a new business, or if you've had a business for years, buying new commercial insurance probably isn't something you do often, so we don't blame you if you find the idea of it overwhelming.
And if you're anything like me, you want to know exactly what you're getting into before completing an important task like committing to an insurance company.
So we're here to help you. At Berry Insurance, we've helped thousands of businesses get the commercial insurance they need over the past century, so we know the process better than the backs of our hands. (Actually, we probably know it way better than the backs of our hands.)
So we've put together this article about how it works. By reading up on the steps below you will have a good idea of how the insurance-buying process will work on both your end and the agent's end, and be prepared to navigate the process seamlessly.
You find an agent to work with:
The first step in getting business insurance is finding an agent to work with.
This part is really important, because unlike the process of getting personal insurance, you can not go around requesting quotes from several different insurance carriers.
This is because when you request business insurance quotes with an agency, you "block the market" from other agencies.
For example, if you request a quote with an agency and they request a quote with X-Company, then you go to another agency and they also request a quote with X-Company, the second agency (and any others after) will not be able to get a quote from X-Company.
Since many insurance agencies work with the same carriers, if you're quoting with multiple agencies, none of them will have a full range of quotes to look at and compare, so they won't be able to do their job well and you will have less options for insurance carriers.
So how do you know what insurance agency to choose before requesting a quote?
Well it all depends on what is most important to you.
Do you want to work with a small-family owned agency? A big name? An agency close by? An agency that's easy to reach? A friendly agency that feels like family? An agency that offers additional services?
Consider what matters to you most and find an agency that matches your needs by asking friends and family for recommendations, Googling agencies/reading reviews, and asking the agencies you're considering lots of questions.
For more information on how to select an agency, check out this article What to Look For when Selecting an Insurance Agency or Company.
You request a quote:
Once you've hopefully found the perfect agency for you, you can request a quote.
Depending on the agency, you can usually do this online on the agency's website, through email, or on the phone.
You'll then wait for the agency to get back to you to set up a time to talk and gather information for the quotes.
Agent interviews you:
During your quote appointment, the agency will need to conduct a needs assessment, gathering information such as why you need insurance, what you're hoping to cover, and where you see your business heading or growing.
This is going to be the most time-consuming part of the quoting process for you, because the agency (if they're a good one) will be really trying to get a good understanding of your business and operations.
Some of the information they will ask for will include:
Details about operations
Ownership and experience information
Financial data
Contracts
Claims history (3-5 years)
Copies of current policies
Applications
For more detailed information about what you will need for a business insurance quote, check out this article: What Information do I Need for a Business Insurance Quote? Then download the business insurance worksheet below to help get you organized before your quoting call.
Agent submits information to carriers for quotes:
After your agent collects all the information they need, they will submit it to all the carriers they work with for quotes for all the types of insurance you need.
At this point, the agent may come back to you with additional questions, or a supplemental application for another type of coverage you may need (like cyber insurance or professional liability insurance).
Agent presents quotes/helps you make decision:
Once the agent receives all the quotes, they will review the coverages and costs to determine which one or two to present to you.
They will go over each option with you, helping you decide which policy is right for you.
Finalize insurance/meet your customer service representative:
After you make your decision, you will sign applications and cancellation forms for your previous agency. Then your new agency will send the cancellation forms to your previous agent to get your prior policies cancelled.
At this point, you may get a new contact at the insurance agency. The salesperson who helped you get the policy should introduce you to your account manager, who will handle all service requests, including claims, endorsements, changes to your policy, certificates of insurance, and more. When renewal time comes in a year, you may be hearing from the salesperson again, but for the most part, your account manager will be your main point of contact.
Keep up with your insurance:
After you get your policy, you can't just forget about it until renewal time.
You have to stay up to date on it to ensure you do not get any gaps in coverage as you make changes in your business. Make sure you contact your agent immediately if you've had any changes in operations, property changes, new equipment, changes in staffing/payroll, changes in revenue, changes in ownership/business structure, territory changes, new contracts, or changes to business vehicles/drivers.
Also, you should perform a thorough review of your insurance policies each year. You should expect to hear from your agent each year prior to renewal to arrange this review. For more information, check out this article: Why You Should Review Your Commercial Insurance Annually.
Protect your Massachusetts business with confidence
Your business is very important to you. You want to make sure it is protected from any risks that it faces with a thorough business insurance policy like the ones we write here at Berry Insurance.
And now that you know what to expect, you can dive into the insurance-buying process with less hesitation!
But we know you probably still have one big question on your mind: what is this going to cost me?
To get a better idea, check out this article: How Much Does Business Insurance Cost?