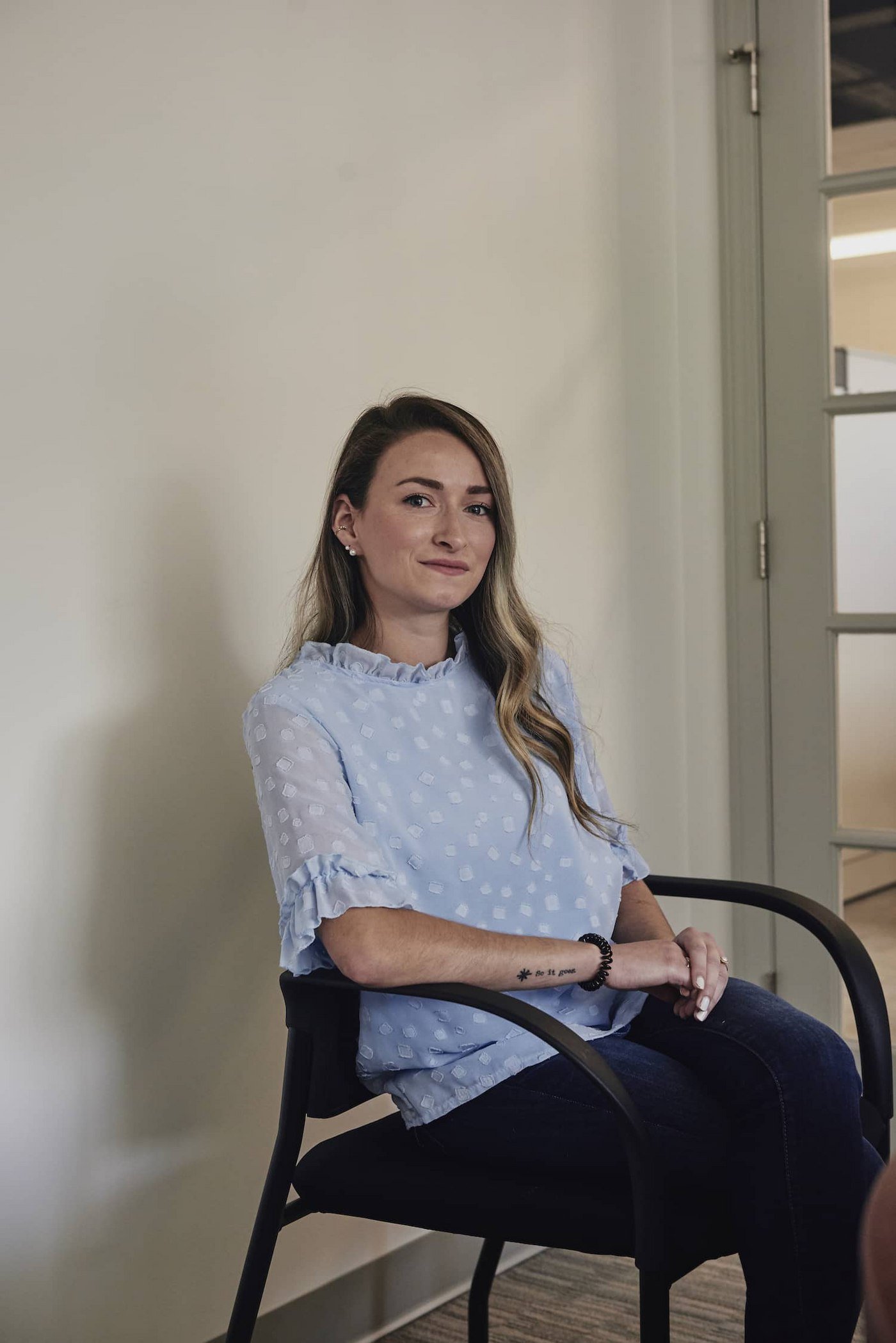 Your Insurance Billing Options: How to Avoid Late Fees and Policy Cancellations
Many companies offering a paid service will charge late fees, or discontinue your service if you do not pay. And unfortunately, insurance is no different.
If either of these scenarios have ever happened to you: don't sweat it. We actually see it fairly often at Berry Insurance … but we don't want to see it any more. Not because it sometimes creates an extra step or two for us (because that's what we're here for in the first place), but because your life is probably already stressful enough -- we truly don't want you to have to deal with policy cancellations or paying extra money on your policy that you shouldn't have to.
After all, just think of what that extra late fee money could get you! A few Dunkin' iced coffees? A subscription to another new streaming service? Candy for your favorite insurance agents? (Just kidding … unless you don't want us to be kidding.)
If you want to avoid these frustrating late fees and policy cancellations, read on. We'll go over all the payment options you have for your personal or commercial insurance policies which could be a game-changer when it comes to avoiding these inconveniences.
Why you might have a late fee or policy cancellations:
As a way to encourage on time payments, many insurance companies often charge late fees for late payments. Actually, every insurance company we are partnered with does do this.
If you don't make your monthly payment by the due date, most companies will provide a brief window of forgiveness (usually 30-60 days), but once that passes, they will charge you a late fee (usually between $7-$30).
If you continue to not pay your bill, the insurance company will eventually cancel your policy.
But what if I paid?
In some cases, we have heard of clients actually paying their bill, but then getting a notification that they are being charged a late fee or their policy is getting cancelled.
Usually when this happens, it is because the payer paid their bill through a slower method, such as through the mail.
If you mail your payment, you risk mail delays, or lost mail, meaning the insurance company might get your payment after the due date, or not get it at all.
Because of this, we don't usually recommend paying through the mail, but we'll get more into the options we do recommend later.
Your billing options:
Once you get a new personal or commercial insurance policy, you usually have options of how to split the payments, generally by either paying the lump sum up front, or dividing the payments over the course of the policy life.
Pay in full
We realize many people can't afford to pay for insurance in full, but if you can, it could be a great option for you (and a sure-fire way to avoid those late fees and policy cancellations.)
Depending on the carrier and type of insurance, you can often get a discount if you pay for your policy in full. It also feels good to know you don't owe anything until your policy renews (usually a year after the plan started).
It's also important to note that you could actually be required to pay for some types of commercial insurance policies in full (like workers' compensation if it is under a certain cost.)
Monthly installments
Most people choose to pay in monthly installments, splitting the cost of the premium into 12 equal, monthly payments.
Depending on the type of insurance, some carriers offer 9, 10, or 11 month payment plans, with a period of no payments before renewal, if you prefer to pay in that way.
Note: some insurance companies require a 20% deposit for most types of new policies.
Ways to pay your insurance bill:
If you do choose to pay your insurance premium in monthly installments and think you could be susceptible to late payments, you should consider the following payment options and decide which works best for you to avoid fees or cancellations.
Mail
Some people just prefer the good old fashioned snail mail. If you wish, you can send a check to your insurance carrier each month after you get your bill. Simply mail a check to the address listed on your statement.
While this method is generally simple, it is not immediate as it needs to travel through the mail for a number of days before being processed. You also run the risk of the check being lost and not making it to the right person, so we don't recommend it. You will also be charged a small fee for paying through mail.
Sometimes people will even drop a check off to their insurance agent, which we also do not recommend. While it's nice to see our clients' faces in person, when checks are dropped off to us, it creates a delay. Payment given to us isn't recognized by the insurance company until they receive it, so in some instances, this could actually further delay the payment.
For this reason, we recommend that you choose a more immediate, more reliable payment method if you want to avoid late fees/cancellation.
Opt for paperless billing:
And since we're on the topic of mail, most of our carriers offer paperless billing, where you can receive your bills right to your email. You never have to worry about a bill coming to the wrong mailing address or arriving late, which gives you more time to make your payment on time.
Phone
If you prefer the voice-to-voice conversation, you can always call your insurance carrier's customer service center to pay your bill. Just call the company's billing number listed on your statement, and read your payment information over the phone.
The convenience of this method depends on how your insurance company handles phone calls, and how busy they are.
Some companies may have an automated menu you can pay your bill through, others might connect you with a representative immediately to pay, while others might keep you waiting on hold before they get to you.
Also, many insurance companies charge a fee (usually $2.00 to $5.00) for paying over the phone. If you work with an insurance agency, it may be a better option to call your agent to pay over the phone and have them handle it instead.
As long as you pay over the phone before your insurance due date, you shouldn't have to worry about any late payments.
Online
Through online pay, you can login to your insurance provider's website every month and pay your bill with a card or your checking account. If you haven't already, you'll need to create a username and password that you can use to access your account information and the online bill pay option each month.
Many carriers also have apps, which make it easier to pay on your mobile devices.
With these online payment portals, you generally have the option to save your payment information, so you can easily login and pay with just a few clicks each month.
These payments process immediately, so this is a great method if you want to avoid late fees or policy cancellations.
However, if you pay with a debit or credit card online, some companies may charge you a small fee of about $5.
EFT/ACH
For those who prefer convenience, you can easily pay online through Electronic Funds Transfer (EFT) or Automated Clearing House (ACH), without having to think about it each month.
With both electronic payment methods, you can schedule a day every month that the payment will automatically withdraw.
This works the same way as paying online, but you will select the option to have payments automatically withdrawn from either your checking or savings account (no debit or credit cards).
This option is your best bet if you want to avoid late fees or cancellations. Since you essentially set it and forget it, you don't have to worry about your payment processing late.
This method also saves you money ($50 – $100) by eliminating billing fees.
What to do if you get a late fee or policy cancellation:
If you get notified that you owe a late fee or have a policy cancellation -- don't sweat it! It happens to everyone once in a while.
If you get a late fee:
If it was your first time paying late, there's a chance your insurance company will waive the fee if you reach out to them, but you may just be stuck with the one time payment.
Maybe next time, just make a plan for using one of the payment methods we outlined above to prevent it from happening again.
If you got a notice of policy cancellation:
If you get a notice of pending policy cancellation, it will list a period of time you have to pay the money you owe before they cancel the policy.
If you're really strapped and can't make the payment in time, it's worth reaching out to your insurance carrier. In some cases, they may accept a partial payment without cancelling your policy until you can pay the rest of the balance.
Reduce inconveniences, increase cash:
These are two things we all want in life. Am I right, or am I right?
Well, if you often make late payments on your insurance premiums, you have options to help make both of these things happen!
By selecting one of the more timely and convenient payment options we discussed above, you won't have to worry about making extra phone calls or emails to sort out late payments, and you will no longer have to dish out the late fee cash!
And if you need more help than we offered in this article, you can contact an independent insurance agent like us at Berry Insurance.
Don't have an agent yet? Check out this article: What to Look for When Selecting an Insurance Agency or Company.
If you're instead interested in learning about the best ways you can save money on your policies going forward, jump over to our articles all about ways to reduce unnecessary spending on personal and commercial policies.