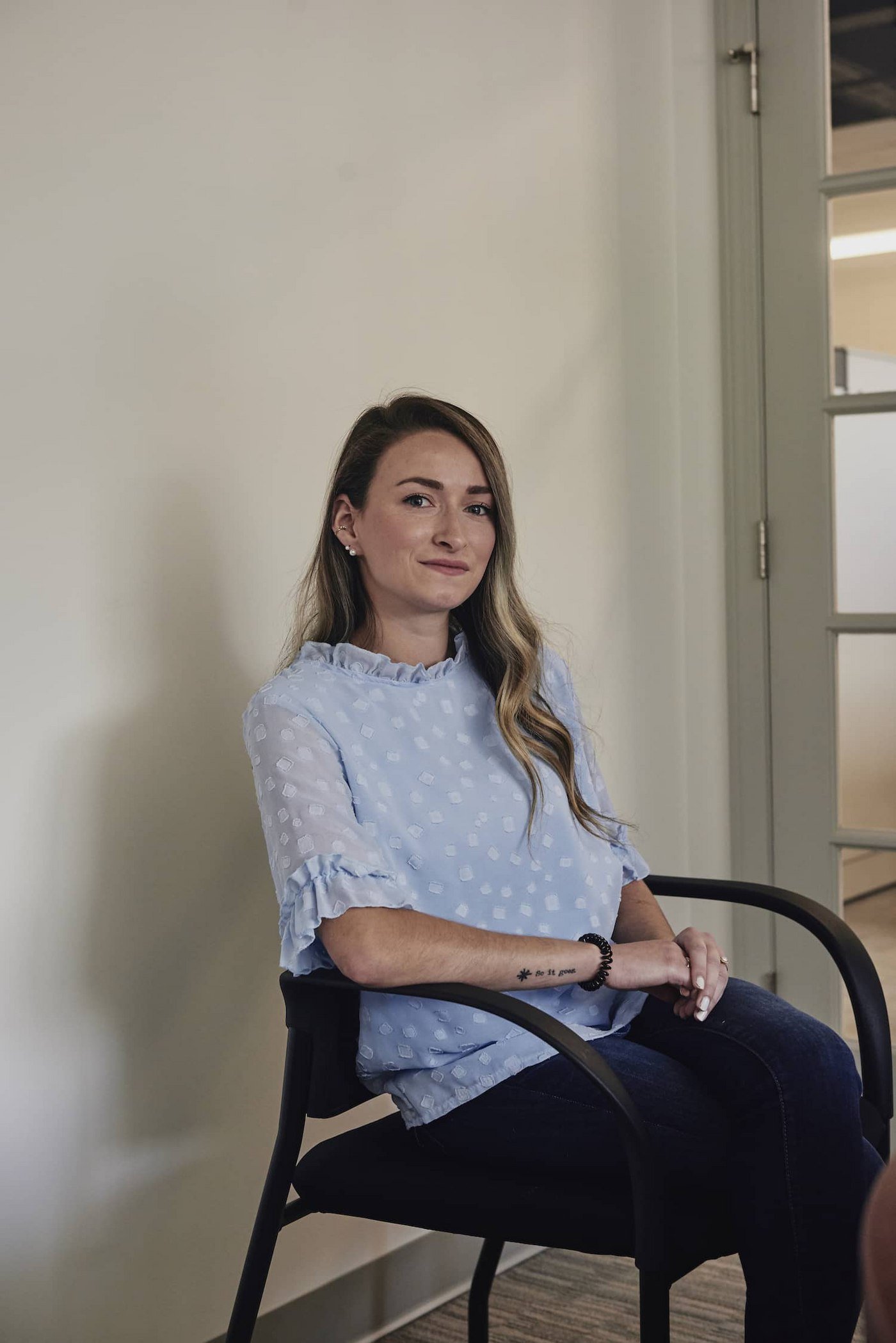 Can Berry Insurance (a Small, Independent Insurance Agency) Handle my Commercial Insurance Needs?
So, you're trying to determine the best way to insure your business … we understand that's a big decision for you.
As I'm sure you have figured out by now, there are a lot of risks in running a business, so the chances you will actually need to use this insurance at some point is much greater than the chance you will need to use your personal insurance.
We know you want to choose the right insurance, whether it be through a direct, nationally-known brand, or that local independent insurance agency in your neighborhood.
At Berry Insurance, we understand your dilemma, because, well for one, we are a business ourselves and we share your concerns, but also because we are in the insurance industry and understand both the benefits and problems with each option.
Listen, we're more than a little biased toward independent insurance agencies (especially ours). We know we come to work every day with the goal of providing the best possible options to our clients. But we also know insurance isn't one size fits all and it would be naive of us to think local agencies are the best fit for everyone. We understand the advantages of a large, national, well-known insurance company, especially when it comes to commercial insurance.
However, we also know there are many gaps of information and misconceptions when it comes to insuring your business through a small agency, (especially regarding convenience, accessibility, and capabilities) and we want to make sure you are informed before you make your decision.
While we certainly can't speak for every agency out there, we can definitely address all of your concerns for you as they pertain to Berry Insurance.
Can a small agency handle a large commercial insurance policy?
"Though she be but little, she is fierce."
As is the case with many things in life, Shakespeare said it best.
In the insurance world, size does not matter — experience does.
And in our case, Berry Insurance has been around since 1922, so we've seen it all.
Our five-member commercial lines team has more than 50 years of experience between them, so essentially, they are the commercial insurance dream team (at least that's what I like to call them). They've helped our business clients navigate a myriad of insurance claims and issues, both simple and complex.
Currently, 55% of our clients are businesses while 45% are individuals and families. We serve businesses and organizations across a variety of industries and sizes, ranging from a handful to thousands of employees.
While we understand the concern that a small agency might not be equipped to handle larger policies, it's simply not a valid one.
Can a small agency provide quick, online quotes?
If we're being completely candid, no we can't.
BUT, don't tune out just yet.
We realize that perhaps the main disadvantage of a small agency like us is that we cannot provide instant, online quotes.
We know in this day and age everyone is busy and wants instant gratification. Or maybe you would rather not make a phone call for something that can instead be done online while multitasking with one of the other tasks on your growing to-do list. We know how it is.
However, there are some benefits from getting a quote from a real person (rather than a computer) and it could actually result in more convenience down the road.
At Berry Insurance, we have nine employees total. (OK, we make double digits if you count our Chief Barketing Officer, Shredder.)
While our size may sound like a disadvantage, what that really means for you is that you'll have one person assigned to you who knows all the ins and outs of your insurance policy. That means when you do have a question or an issue, you won't be on hold for hours and bounced around from person to person. You also will always be connected to a live person during business hours — no frustrating automated phone systems here!
Remember that phone call you didn't want to make to get an insurance quote earlier? It's sounding a lot better now, isn't it?
Having a real person as your agent also means the quoting process will be much more thorough and accurate.
Online insurance quoting uses artificial intelligence to gather information about you from online databases. If the information they are collecting isn't accurate, your quote might not actually be fully covering you.
These systems also tend to provide minimum coverage limits and leave out some optional coverages. While your policy will be legal to state requirements, it may have some gaps that could leave you with a significant out-of-pocket bill if you were to have an insurance claim.
Plus, as an independent agent, we work with several insurance companies, which means we can shop around for you, looking for the best rate.
When working with an independent agent, they can evaluate your business' needs and discuss your options with you to make sure you have sufficient coverage for a great value.
Can I trust a name that's not nationally-known?
We certainly understand the appeal of a large, national company.
With millions of clients, they have to be well-vetted, right?
Well yes, they probably are, but you also probably aren't getting the extra perks and attention you get from an independent agency.
For Berry, our goal as an agency is to help you sleep a little better, by providing a consultative approach to not just your insurance needs, but also many other areas of your business.
We have access to an online HR platform that can help your business satisfy regulations and build templates for documents and forms you need in your business. We also have an online risk services tool, which can provide you with safety tips, business assessments, and industry tips to keep your employees safe and productive.
In addition to these resources, we offer free insurance education courses through the Center for Women & Enterprise, where any business owner (not just women) can attend and learn the ins and outs of business insurance basics, and other topics such as writing a business plan, understanding financial statements, digital marketing and more.
Our owner Kaitlyn also helps many of our business clients with marketing consulting, and would be happy to discuss ways and ideas to help grow your business.
Bottom line? You are more than just a client to us. We want to help you grow and thrive in your business, and we are always seeking ways to help you do just that.
And like we said, Berry has been around for almost a century. If longevity is any indication of reliability … you can certainly trust us.
Will I be able to reach a small agency during non-business hours?
Our business hours at Berry are 8 a.m. to 4 p.m.
For most insurance agencies, this is fairly standard.
We know what you're thinking. How am I supposed to work out an insurance issue if I'm working during the only hours you're open? Am I supposed to take time off? And what if I have an emergency outside of business hours?
Don't let our normal business hours dissuade you. Despite what our business listing says, we are always there for you.
We have a 24-hour emergency claims line set up for your convenience. If you have a claim-related emergency, just call us at (508) 528-5200 and leave a message in our Claims Voicemail Box. It will notify someone on our team right away, and we'll be in touch ASAP.
If you have a question not pertaining to a claim, you can leave us a phone message, send us an email, or submit your question online and we'll be in touch the next business day (but typically much sooner).
Is it convenient to work with an agency with only one location?
Unless it is really a priority for you to have an agency nearby so you can speak to your agent in person regularly, our location shouldn't really be too much of a factor in your decision.
While we love meeting with our clients, it is not necessary for you to come to our office.
We're able to complete all your documentation electronically through email and our secure e-signature platform.
We are also equipped to run video meetings as well if you want the face-to-face experience without taking a trip to the office.
Of course, if you want to come into the office, there is no appointment needed. Our door is always open for you. But if convenience is what you're looking for, we are able to handle everything for you online.
Working with a local agency also means your agent will know the ins and outs of your specific state laws, versus the national companies which may not be as informed.
Do agencies have any notaries?
Phew, finally an opportunity to show that I'm not always so long-winded.
This is a simple one: Yes! We do!
No need to worry about a lack of notaries here!
Can independent agencies complete registry of motor vehicle tasks?
As a general practice our agency does not offer registry runs. Some agencies may offer registry services for a fee, but direct writers do not.
That being said, there are times when having us handle your registration needs will allow you to get up and running faster. If that's the case, and we have the manpower, we are happy to assist you with your needs.
We also stay up-to-date on registry changes and guidelines to guide you and help make your registry trips as quick and efficient as possible.
Small … but dynamic:
We may not be nationally known, be able to quote online, or have 24/7 office hours. And that's not going to change anytime soon.
But when working with us or a similar independent insurance agency, you get thorough and relevant insurance options from several reputable carriers, along with responsive and attentive customer service and customized solutions.
Only you know your business' needs, so deciding which of the scenarios sounds best is simply up to you.
If you're looking for more specific information about commercial insurance, check out our learning center, or feel free to reach out with your questions and we'll help you out as best as we can.