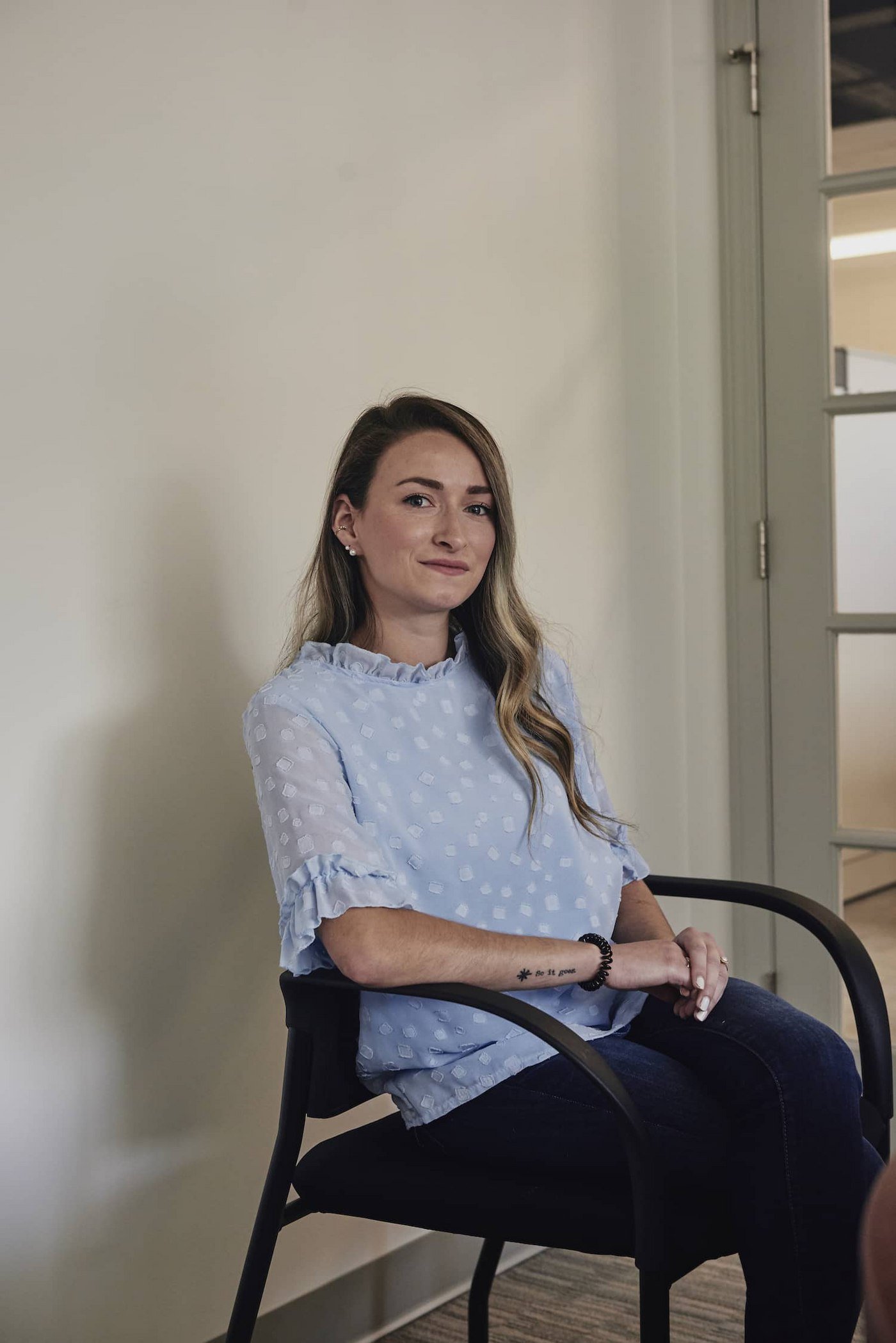 What is Renters Insurance?
Individuals & Families | Learning Center | Renters Insurance | individuals and families
It's not uncommon to think you don't need renter's insurance. Since you don't own the property you rent, damages from what happens to it shouldn't be up for you to pay for, right?
Well …not exactly.
While your landlord's policy protects the building you live in, your personal belongings are not covered under that policy. You also aren't protected in any way from getting sued by others.
At Berry Insurance, we work with all of our renter clients, getting them the protection they need for their possessions and liability, and we hope we can help you too!
With that being said, now let's get into everything you need to know before getting a renters insurance policy.
What exactly is renters insurance?
While you may not own your living space, we know how important it is to you — after all, it's the place you go to unwind or spend time with loved ones. We also know it holds all those important things you do own.
While your landlord's policy covers the building itself, a renters insurance policy pays for the repair or replacement of all your possessions (subject to your coverage limits and deductible) if they were to be damaged or lost to unforeseen incidents such as fires, storms, thefts, tree falls, and more. It also covers you financially in the case of a liability or lawsuit.
Each renters insurance policy is broken down into four sections that it covers.
Your personal property — Essentially, your "stuff" is covered if it were to be damaged or stolen.
Loss of use — Renter's insurance will provide temporary housing if you were to be displaced by damages.
Medical payments — Renters policies cover payments to those injured on your property.
Personal liability — Renters covers if someone sues you from being injured on your property.
*In some cases, you may be able to add personal injury coverage onto your policy. This provides protection against libel, slander, or defamation lawsuits.
What does renters insurance cover?
While you may assume renters insurance covers everything in your apartment and more, this may not be the case. MA renters insurance has limitations, exclusions, and optional coverages you'll want to know about.
What it covers:
Personal property, loss of use, medical payments, personal liability, and sometimes personal injury (as mentioned above)
Storm damage — Whether it's lightning, hail, high winds; renters protects against damage to your possessions resulting from most types of storms.
Water backup — If the pipes back up, causing water damage in your home, renters will pay for the repair or replacement of your possessions.
Theft — If someone steals your stuff, renters will pay for you to replace it.
Fire damage — If a fire damages your possessions, you will be paid to replace it.
What it doesn't cover:
Floods — While renters covers some types of water damage, damage from floods isn't covered (hint: you may need flood insurance).
Earthquakes — Earthquakes aren't typically covered, but you can usually add it as an optional coverage.
High-risk dog breeds — Unfortunately, some dog breeds considered "high risk" will prohibit you from liability coverage if it were to bite someone. Some of the breeds most commonly deemed "high risk" are pittbulls, rottweilers, chow chows, presa canarios, akitas, doberman pinschers, wolf hybrids, mastiffs, and German Shepherds.
Wear and tear — Gradual wear and tear is natural. If damage is the result of gradual deterioration, it is not covered.
Damage from lack of maintenance — If damage could have been avoided if you had done something to prevent it, it won't be covered by renters insurance.
Intentional bodily injury or property damage — If you intentionally cause bodily injury or property damage, your insurance will not cover any lawsuits
Any damages beyond your coverage limits — Each section of your renters insurance policy has a limit to how much it will pay, and anything beyond it is not covered. However, you could get an umbrella insurance policy to extend your limits on your liability coverage.
Anything covered under your landlord's policy — Your landlord has a policy covering the building structures and property. Anything included as part of those structures or property are covered under your landlord's policy, not yours.
Do I need renters insurance?
In some cases, your landlord or apartment complex may require you to have renters insurance, but often it is not required. However, we always recommend it for property and liability protection.
Without renters insurance, you could lose a significant amount of your possessions through theft or a disaster. You could also be uncovered in a lawsuit if someone were to get hurt in your apartment, or even if someone accused you of libel, slander, or defamation.
How much renters insurance do I need?
When considering how much renters insurance to buy, you will need to make separate considerations for each section of the policy.
For personal property coverage, you'll want to make sure your coverage limit pays for the cost of all your possessions, so you would be fully covered if there were to be a total loss. To figure this number out, you don't need to work too hard. Just roughly estimate the value of your possessions, overestimating to ensure full replacement coverage. The average limit we usually see our clients choose is $35,000.
Keep in mind, some policies may have limitations on covering items like jewelry or fine art. If you want to make sure these items are fully covered, you may want to pay an extra couple bucks to "schedule them" to make sure they are fully covered if they were to be damaged or stolen.
For medical payments and personal liability, your limits are up to you. You'll want to consider what your risk is of being sued, and how much you would want covered if you were to get sued.
Typically, we write policies with $5,000 of medical payments coverage and $1 million of liability coverages. These are actually the maximum coverages, but are generally worth the small price increase for adequate coverage.
You also have the opportunity to obtain an umbrella insurance policy if you want an extension on the $1 million liability coverage.
For a more accurate estimate, reach out to your insurance agent
How much does renters insurance cost?
Renters insurance costs can vary depending on building factors (such as age, materials, etc.) as well as the coverage amount you decide to purchase based on the value of the possessions you own.
Somebody with valuable jewelry, art, etc. will pay much more for renters insurance than someone with minimal valuable possessions.
The average cost of a renters insurance policy in MA is $194 (approximately $16 a month), but as we said, it can vary.
Cover your valued possessions
You've put a lot of time and effort into building the collection of items that make your home.
Whether you have thousands of dollars in high-end possessions, or a humble assortment of thrift store pieces, if something were to happen to it, you would be a little lost, right?
Or what if you got sued for tens of thousands of dollars (or even more) for an unexpected, unpreventable incident?
We know you're on a budget. Maybe you're even trying to save up for a home and you don't want to spend any extra money on your temporary apartment. We get it. But for a small amount of money each month, being covered from a costly situation with renters insurance is probably worth it.
If you think it's time for you to get a renter's insurance policy, you want to make sure you have the right coverage with the right carrier. Before you commit, check out this article What to Look for When Selecting an Insurance Company or Agency.