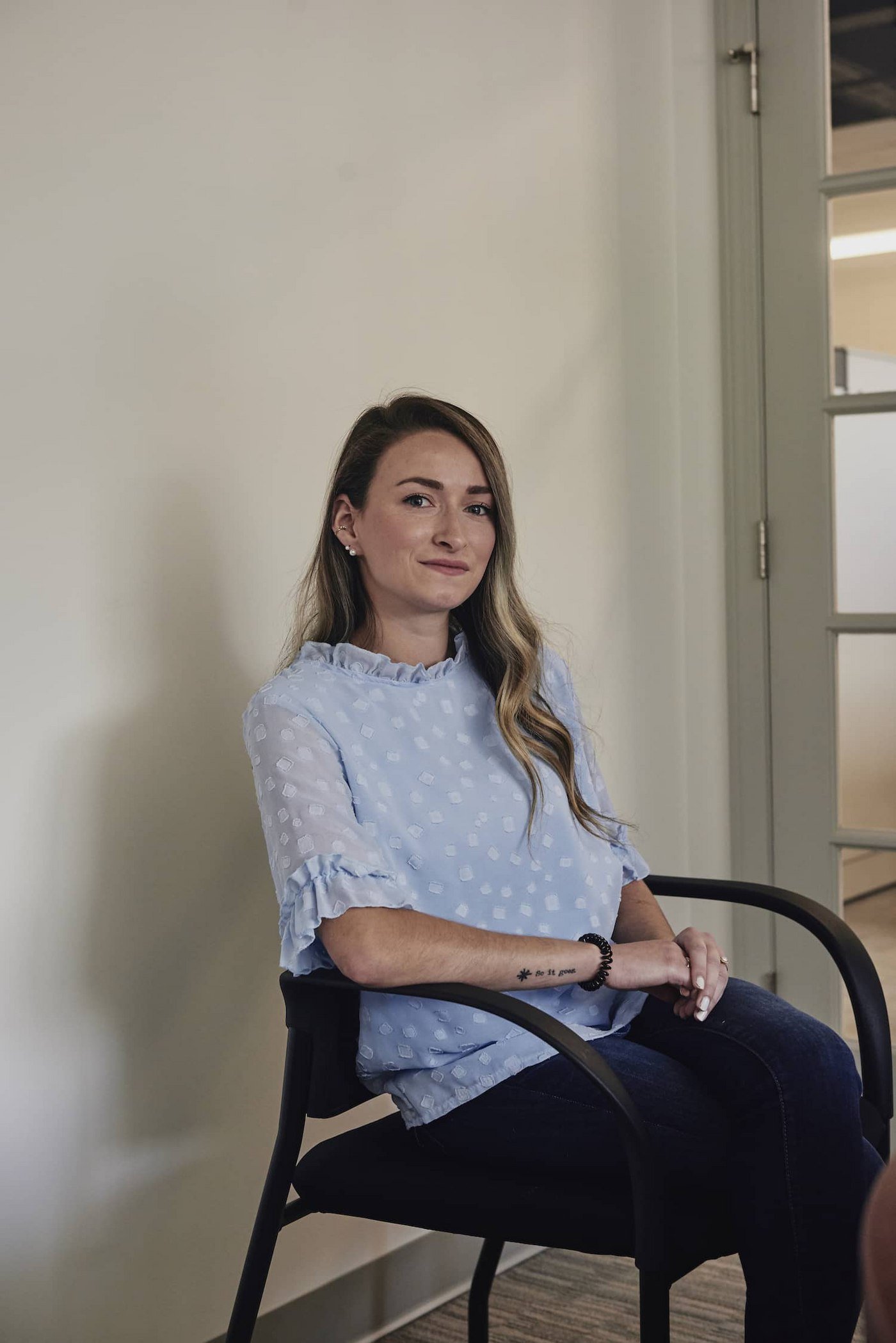 Top 10 Insurance Agencies in Massachusetts 2022 (Personal and Commercial)
If you live or work in Massachusetts and need insurance, it could be hard to know where to begin. If you Google "Best insurance agencies in MA," you will pull up hundreds of potential agencies in the state. (Hey, that's probably why you're here in the first place.)
At Berry Insurance, we want to help you narrow it down for you a bit by picking out some of what we consider the best agencies in the state. We've been offering business and personal insurance in the area for 100 years, so we definitely know who is providing the top services around here.
I know what you're thinking. "If you're also an insurance agency in Massachusetts, why would you be writing an article praising your competition?"
Well, for one, we already know we're awesome (and we've written about that plenty before), but we also know there are so many other fantastic insurance options across the state.
Secondly, we don't really see other local agencies as "competition." This is the way we look at it: if you're the right fit for us at Berry Insurance -- awesome! But if you think you are a better match with another local independent agency, then we would rather you work with them. There are plenty of individuals, families, and businesses in need of insurance out there to go around, and we would rather everyone be paired with their best match.
So today we want to shine the spotlight on our favorite agencies in the area who are helping the community in similar ways we are. By getting to know all of your options for local insurance agencies, you will feel more confident in choosing which agency is right for you (which we'll give you more tips on at the end). So in no particular order, here are our ten favorite insurance agencies in Massachusetts.
1. Kaplansky Insurance
Established in 1974, Kaplansky Insurance is a well-known name in Massachusetts.
Kaplansky has 13 locations across MA (and one in RI), specifically in the Boston and Metrowest area.
By working with 33 personal insurance carriers and 26 business insurance carriers, Kaplansky is able to provide their clients with plenty of options.
According to their website, "At Kaplansky, we don't just sell insurance. We work closely with clients to help them make meaningful and informed decisions every day when it comes to protection and their future."
And their online testimonials support that, touting knowledgeable, responsive customer service.
Kaplansky is also one of the approximately 30 5-star agencies (out of nearly 2,000 independent agencies) in Massachusetts. (You'll see a few more of these 5-star agencies on this list.) The Five Star Designation is an exclusive accreditation of the Massachusetts Association of Insurance Agents, which involves an intensive review of an agency's operations and personnel.
2. HUB International
The only international agency on the list, HUB International has 470 locations across the world, including in 40 states. In Massachusetts, they have 17 locations.
In fact, they were named the second largest insurance broker in 2021 by the Boston Business Journal.
Aside from just business and personal insurance, they also provide solutions for employee benefits, financial services, human resources consulting, and risk services. They specialize in various industries for business insurance.
3. Cross Insurance Agency
Founded in 1954, Cross Insurance Agency now has expanded to 40 branches across New England.
Cross Insurance Agency is the definition of a one-stop-shop. In addition to personal and business insurance, they also offer employee benefits services such as health insurance, dental insurance, voluntary and non-voluntary life insurance, short- and long-term disability insurance, and vision insurance; and bonds and specialty products such as surety and bonding, student health, construction practice, healthcare practice, and higher education.
As big Boston Sports fans over here, we love that Cross is the official Insurance broker of the Red Sox, Bruins, Patriots, and Revolution.
4. Eastern Insurance Group, LLC.
As a subsidiary of Eastern Bank, Eastern Insurance is one of the largest independent insurance agencies in New England. It was named 2021's third largest insurance broker in Massachusetts by the Boston Business Journal.
Eastern Insurance is headquartered in Natick, MA with 23 other locations on the eastern part of the state offering personal insurance, business insurance, and employee benefits.
According to their website "with more than 400 trained professionals and a 24/7 claims and customer service center, we provide industry-specific expertise, direct access to claim status, seamless follow-up with over 50 major insurance companies, and much more."
We love that through their Eastern Bank Charitable Foundation, they contribute 10% of their profits to charities throughout eastern Massachusetts and New Hampshire.
They also have a great research center with educational resources including a glossary of insurance terms, blogs, research reports, and risk management tools.
5. C&S Insurance
Cavallo and Signoriello Insurance Agency, established in 1959, has four locations between Boston and Providence: Dedham, Mansfield, Bridgewater, and Attleboro.
On their website, they say, "here at C&S, we are the perfect combination of old and new-school insurance. We're still a local, neighborhood agency (staffed by people who know your name and sponsor your kids' sports teams). But we're also a fast-growing, statewide agency with a vast set of resources and capabilities. We offer best-in-class personal insurance and business insurance, because we're able to leverage our many carrier relationships and talented team members. All this spells better coverage and pricing for you."
We love that they offer several niche services for specific commercial industries and participate in a lot of community involvement.
6. Risman Insurance Agency
Established in 1925, Risman Insurance now has 9 locations in the Boston area.
Licensed in 20 states, Risman works with 40 carriers, meaning they can provide insurance options to a wide variety of personal and business insurance clients.
And on Google, those clients praise Risman's customer service.
Risman is also a 5-star agency.
7. Keefe Insurance
Located right down the street from us in Franklin, Keefe Insurance is a reputable and popular agency in the area.
At Berry Insurance, we've been around for 100 years. Keefe has us beat at 113 -- no small feat for a small local business.
We specifically like their business insurance menu on Keefe's website. Not only does it have pages for the types of business insurance they offer, it also contains pages for the type of industry, (like painter, masonry, etc.). This makes it easy for certain types of businesses to find out which types of insurance they need.
8. Greylock Insurance Agency
In the western part of the state, Greylock Insurance is prominent, with locations in North Adams, Adams, Pittsfield, Williamstown, Great Barrington, and Westfield.
A subsidiary of Greylock Federal Credit Union, Greylock Insurance Agency provides business and personal insurance needs to the local area.
According to their website, "GIA is proudly the only truly county-wide insurance network in the Berkshires, serving over 10,000 personal and commercial customers through 7 offices and 29 insurance professionals. Greylock Insurance Agency has been recognized as a leader in the industry and is highly regarded by their carrier partners, reaching top achievement levels with many and serving as representatives on several of our Agent's Councils."
9. Murphy Insurance Agency
Well known in the Central MA/Worcester area, Murphy Insurance has locations in Bolton, Groton, Harvard, Hudson, Marlborough, Medway, and Mendon.
Murphy Insurance started as a family-owned company in 1937 and is still very much family-owned.
As such, they've built close relationships with local businesses and families. According to their website they now work with third and fourth generations of client families.
We also love that they have a page on their website specifically outlining their values. Our values are super important to us at Berry Insurance, so we love to see other agencies with similar motivations.
They are also a 5-star agency.
10. G&N Insurance
With one location in Southborough, G&N Insurance is by far the most modern agency on this list.
With a young staff, and a fresh, video-oriented website including a live chat tool, they are on the cutting edge of insurance trends.
Their website highlights the ease in buying insurance through them, and they even have a podcast interviewing business leaders about how they got to where they are today.
Insure yourself with confidence with a local agency
As you can see, living or working in Massachusetts, you have the perk of plenty of great insurance agencies to choose from.
Whether you need to insure your personal needs, business, or both, you should be in good hands with any of the agencies we listed above.
So how do you choose?
Each agency has its pros and cons, so you'll want to make sure you know what your top priorities are when it comes to an insurance agency. Do you want an agency that is responsive? One that is educational? Or serves the local community? The place with the cheapest price?
Check out this article, What to Look for When Selecting an Insurance Company or Agency, to help you figure out what is most important to you and how to select the best fit.