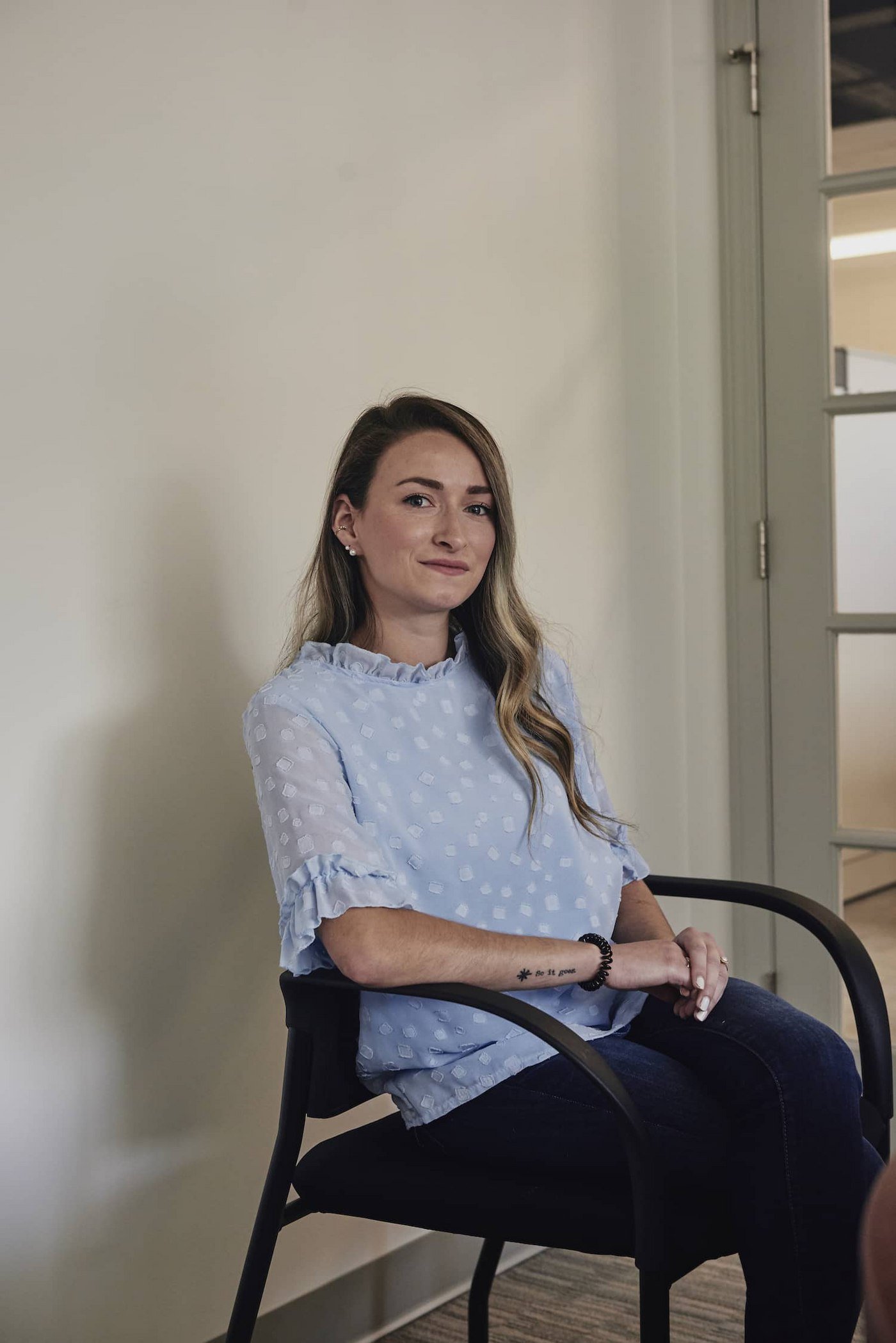 8 Benefits of Having Business Insurance with Berry Insurance
Making decisions can be stressful.
If anyone knows anything about that, it's me. You should see me trying to pick something off the menu at a restaurant. You would think it's a life or death decision.
So I can't even begin to imagine how hard it is to be a business owner and always have to make decisions … you know, actual important decisions. The kind of decisions that hold a little more weight than what you're eating for dinner. Yikes, I'm sweating just thinking about it.
Of those bundles and bundles of decisions you have to make, one of the most important is who to place your business insurance with. I mean, you're expected to just trust that some insurance agent you just met is equipped to adequately protect your entire business, prevent you from having large out-of-pocket claims, and not rip you off in the process. How can you tell who to trust to do the job right?
In other words, choosing a commercial insurance agency is just another one of those tough decisions.
We don't know a lot about every single insurance agency you have to choose from. But we do know a lot about ourselves at Berry Insurance.
And if you're considering working with us, we want you to be confident that we aren't one of those agencies who won't properly protect you, neglect your policy once we make the sale, or rip you off.
So in this article, we want to prove it to you. We'll go over 8 of the main benefits(although it was hard to narrow it down) you'll receive if you work with Berry Insurance.
(I know we're biased, but we're also honest. Sometimes to a fault.)
1. We've been around for a century
We know longevity isn't everything, but for what it's worth, we sure do have it!
Berry Insurance has been a trusted member of the Massachusetts community since 1922 - at that time of writing this, that's nearly 100 years!
Because we've been around, we know and understand the local community. Our insurance experts have lived in the area their whole lives and have established strong connections with a wide range of local businesses of all sizes and industries.
As a business, we've been through recessions, economic booms, technological advances, even a global pandemic, so you can be sure we aren't going anywhere.
Most importantly we've kept up to date on all of the tricky Massachusetts insurance requirements and our community's specific needs, so if you're local too, you'll know we can understand what you need.
2. We get to know each business client and customize their policy
There is no business exactly like any other business. That means no business insurance policy should be the same as another.
We believe your insurance policy should be catered to your exact needs, so you have the right protection at the right price. So that's what we try to do. We get to know your business personally, then use judgement and reason to get the right coverages and limits to cover exactly what you need covered. Nothing more and nothing less.
That's why we don't have online quoting capabilities on our website. Online systems can only spit out a generic best guess at what insurance they think is right for your business.
Online insurance quoting uses artificial intelligence to gather information about you from online databases. If the information they are collecting isn't accurate, your quote might not actually be fully covering you.
These systems also tend to provide minimum coverage limits and leave out some important coverages. While your policy will be legal to state requirements, it may have some gaps that could leave you with a significant out-of-pocket bill if you were to have an insurance claim.
Working with a real person rather than a robot ensures you are adequately covered.
3. We have a team of commercial insurance experts
When you work with Berry Insurance, you have one designated client success manager, backed by a team of experts.
Your client success manager, who will be your primary contact, will get to know your business and your insurance needs, keeping up with any changes and ensuring you're adequately covered for as long as you do business with us.
However, if they are ever out of office or are unable to help you in any way, you can rest assured knowing there is a team of commercial insurance experts who can also step in and help.
This includes our owners! While we offer both personal and commercial insurance, our owners Kaitlyn and Chris' wheelhouse is commercial. They each have nearly 20 years of commercial insurance experience under their belt, with all of those years actually being right here at Berry Insurance.
4. We're picky about our commercial insurance carriers
At Berry Insurance, we work with a handful of reputable insurance carriers who we feel confident in placing business insurance with.
We could easily monopolize and try to partner with any and every insurance carrier to rack up as many clients as possible. But that's not how we do things at Berry Insurance.
Here, we're all about quality, not quantity. Of course, we want to make sales and need them to thrive as a business, but we will never sacrifice our values just to close a deal.
What are those values? We want to make sure our customers are adequately covered from all of the risks associated with running their business. Not under-covered, not over-covered. We insure our clients through transparency and education, so they can feel empowered to make the right decisions about their insurance.
That's why we only work with insurance carriers who operate the same way. We don't work with insurance companies who cut corners. We don't work with insurance companies who are willing to under-insure. We don't work with insurance companies who will try to upsell you on coverage you don't need just so they can pocket a few extra bucks.
We value our relationships with our carriers, but if we ever feel like they no longer align with our values or aren't offering our clients the service they deserve, we aren't afraid to step away from the partnership, even if it means we miss out on some new clients. After all, making sure you are properly and honestly insured is our top priority.
5. We take an educational approach
We know you don't want to spend too much time thinking about your business insurance. You do have a company to run after all. But we also don't want you to feel completely clueless and under-confident about your insurance policies.
That's why we integrate education into everything we do at Berry Insurance.
Through setting up new policies, performing annual reviews, performing risk management, and navigating the claims process, we won't just do everything for you and leave you in the dark. Instead, we'll keep you updated on everything you need to know.
We also know you have questions. So we actually listen to those questions. And we won't just give a one-off answer. We thoroughly investigate the question and provide you with resources so you fully understand your insurance.
Actually, we have three full-time team members dedicated to doing just that (one of them being yours truly). Our team reports questions to them, and they research the answer and publish written and video resources to help any clients who have the same question.
We publish this content to our Learning Center, which is available to anybody on our website, and our YouTube channel.
6. We provide additional business resources
But you have business questions about more than just insurance, right?
In addition to providing insurance-related educational resources, we also offer additional resources to our commercial clients, aimed at helping them effectively manage their business.
We don't claim to know everything about running a business. We make mistakes just like everybody else. But we have been around for awhile so we've learned a thing or two.
And we like to pass what we know along because we have a passion for helping our local community grow and succeed.
We have access to an online HR platform that can help your business satisfy regulations and build templates for documents and forms you need in your business. We also have an online risk services tool, which can provide you with safety tips, business assessments, and industry tips to keep your employees safe and productive.
In addition to these resources, we offer free insurance education courses through the Center for Women & Enterprise, where any business owner (not just women) can attend and learn the ins and outs of business insurance basics, and other topics such as writing a business plan, understanding financial statements, digital marketing and more.
Note: Be on the lookout for an upcoming Business Resource Center, where we will compile all the resources we have in one place for all our commercial clients to access.
7. We provide business to our business clients
We like to have a symbiotic relationship with our clients.
What does that mean? Whenever possible, we like to use our client's products or services as a thank you to them for using ours.
The photographers who take all our professional photos? Our clients. The workers who service our building unit? Our clients.
Several of our team members have even used some of business clients outside of work. The barber who cuts our kids hair, the electrician who works in our home, the masonry contractor who has built our patios are again, all our clients!
If we can't use your services? Who knows, we may be able to help in other ways. We've been known to promote local businesses on social media.
We're also currently building up a referral network for our clients to be able to promote their services.
8. We are available any hour of the day
Our Franklin office is open Monday-Friday from 8 a.m. to 4 p.m. But don't let our normal business hours dissuade you. Despite what our business listing says, we know not all emergencies happen between 8 and 4, so we are always available to help.
After hours, the Berry Insurance phone line turns into a 24-hour emergency claims line. If you have a claim-related emergency, just call us at (508) 528-5200 and leave a message in our Claims Voicemail Box. It will notify someone on our team right away, and we'll be in touch ASAP.
If you have a question not pertaining to a claim, you can leave us a phone message, send us an email, use our online chat tool or submit your question online and we'll be in touch the next business day (but typically much sooner).
We'd be Berry honored to help your business
We don't claim to be perfect. (In fact, we feel quite uncomfortable about even publishing a nearly 2,000 word article about how awesome we are.)
But we do know we have a lot to offer and are eager to open the door to new relationships with local businesses we can help.
If the benefits above sound like something you would want to get from a Massachusetts insurance agency, great! We might be the right fit for you.
If not, no hard feelings. Trust us, we know we aren't for everyone, and that's OK. There is probably another agency out there that has exactly what you're looking for.
If at any point you would like to talk to one of our commercial insurance experts about insuring your Massachusetts business, feel free to reach out!
But before you do, it may be a good idea to check out this article, which will help you be prepared with all the information you'll need to get an accurate business quote.