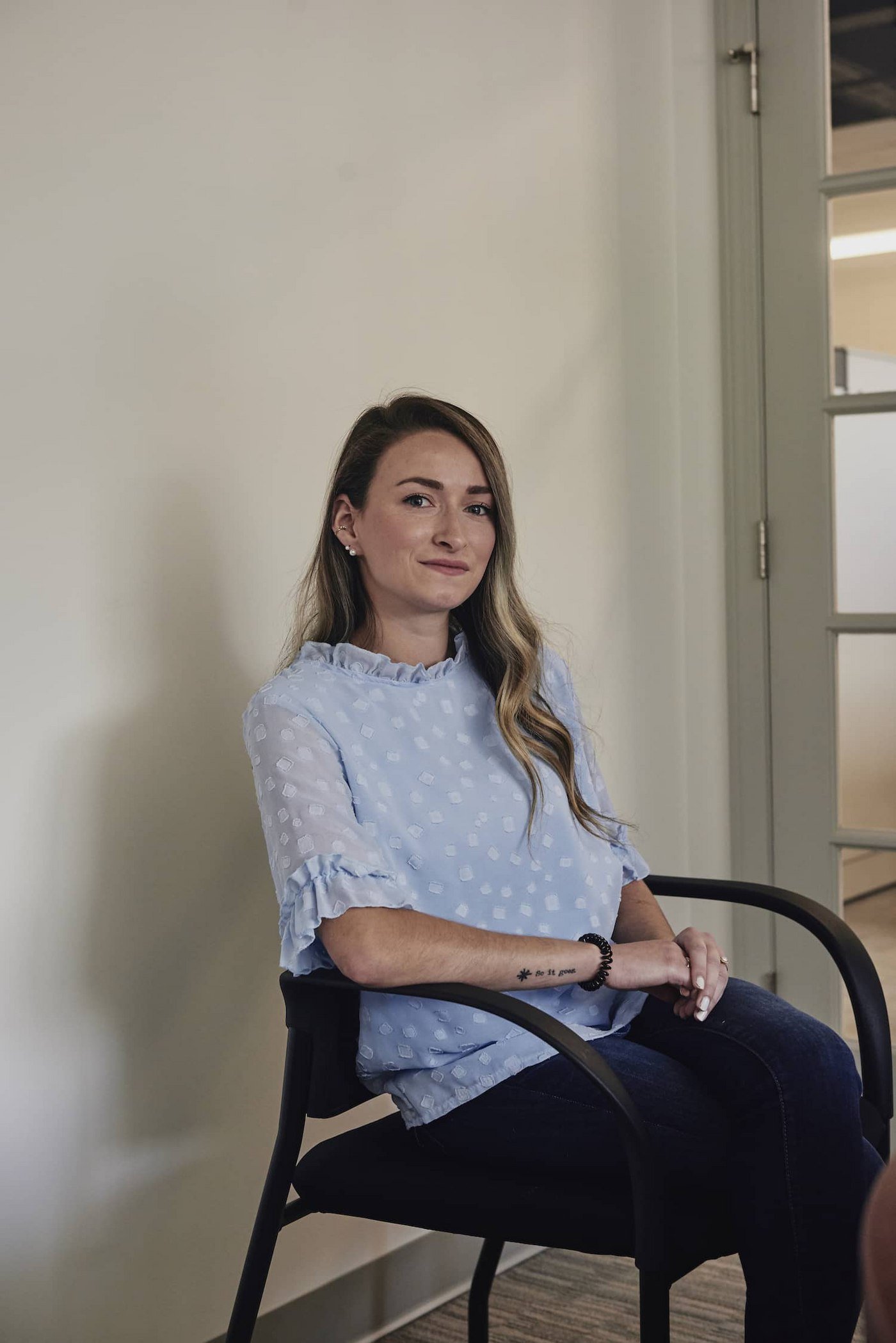 What is Umbrella Insurance and How Do I Know if I Need it?
Personal Auto | Individuals & Families | General Liability | Learning Center | Community | Cyber & Identity Theft | individuals and families | Personal Umbrella Insurance
Most of the time, we're all trying to be optimists — nobody wants accidents to happen, so we pretend they won't. But in reality, accidents can happen to anyone, so it's best to be practical and be prepared.
Whether you cause an accident that results in serious damage, injury, or death; or if one of these accidents happen on your property without you even being involved, you can be held responsible, and if your insurance limits don't cover it, you can be sued for your assets and even future pay — not to be all doom and gloom on you!
That's where umbrella insurance comes in. Umbrella policies offer additional liability coverages for injuries, property damages, and lawsuits.
Many people decline the coverage to save a couple bucks because they think they don't need it, and we get it! The situations umbrella insurance would cover are rare, and chances are, you will never need to use your umbrella insurance (and we really hope you don't). BUT, if something unexpected did happen, wouldn't you rather have an insurance policy pay instead of your wallet (or worse, future earnings)?
At Berry Insurance, we've discussed umbrella policies with thousands of clients. While we think the coverage is worth it for most people, it is not a fit for everyone. Let's discuss what umbrella insurance is, when you might need it, and if it is right for you.
WHAT IS UMBRELLA INSURANCE?
Sometimes known as excess liability or personal liability, umbrella insurance supplements a policyholder's existing liability coverages, such as auto, homeowners, renters, and condo insurance. It offers an extension of the policyholders existing coverages.
Umbrella insurance covers the costs of damages or legal defenses arising from incidents leading to property damage or injury when the policyholder is considered responsible.
Specifically, it protects you and your assets if you are found liable for damages beyond what your underlying policies will cover.
For example, if you cause a car accident that results in someone's death and are sued for $1 million, but your auto insurance only covers $500,000, the umbrella policy will cover the remaining $500,000.
It also extends coverage on "personal injury," which covers you if you're sued for libel (publishing something false or harmful about someone) or slander (speaking something false or harmful about someone).
Umbrella kicks in when other forms of insurance, (auto, home, renters, condo) have been exhausted.
SITUATIONS THAT MIGHT PROMPT UMBRELLA COVERAGE:
There are countless claim situations that have the potential to exhaust your standard home/renters/condo and auto policies. These are just some examples of incidents, but multiple variations of property damage, bodily injury, or personal injury could necessitate umbrella coverage:
You cause a car accident resulting in injuries, fatalities, or property damage
Your dog bites someone, causing injury
Someone gets injured or drowns in your pool (this can happen whether you're monitoring pool use closely, or if some neighborhood kids sneak into your pool while you aren't home)
You have your child's friend over for a playdate and they get injured on your trampoline, playset, stairs, etc.
Someone gets injured by or while using watercraft you own
You speak or publish something false or negative about someone, or someone claims you spoke or published something false or negative about them
WHAT DOES IT COST?
Costs of personal liability umbrella policies range based on various factors such as (number of properties, number of autos, driver history, number, age and experience of drivers, number of watercraft/snowmobiles, etc.), but a $1 million policy may cost between $160 and $300 per year.
As you increase policy limits beyond $1 million, the premium cost increases in smaller increments.
For example a $2 million policy might only cost 1.8 times the cost of the million dollar one (rather than double), a $3 million dollar policy might cost 2.55 times the million dollar policy (rather than three times) and a $10 million dollar policy might cost 8.9 times the million dollar policy (rather than ten times).
HOW TO DETERMINE HOW MUCH UMBRELLA COVERAGE YOU NEED:
Determining the amount of umbrella coverage you need is actually pretty simple.
Many suggest your policy should cover the value of all your assets, but because umbrella policies are offered in $1 million increments (with a $1 million minimum), you don't need to do any precise or complex calculations.
Most of our clients at Berry opt for a $1 million policy, because it is affordable, and probably enough to cover any of the more likely incidents that could occur.
People with multiple properties and/or significant monetary assets may want a policy limit of $2 million, $3 million or more to further protect themselves if they are targeted in a lawsuit.
LIMITS:
In order to be eligible for an umbrella policy you need both an auto policy and a home/renters/condo policy, and your existing limits on those policies need to meet certain minimum policy limits.
Below are the minimum requirements you need on your underlying insurance to obtain an umbrella policy with many insurance carriers in Massachusetts:
| | |
| --- | --- |
| Underlying Insurance | Minimum Limit of Liability |
| Personal Liability | $300,000 combined bodily injury and property damage |
| Business Pursuits | $500,000 combined bodily injury and property damage |
| Rental Property | $500,000 combined bodily injury and property damage |
| Condominium Loss Assessment | $50,000 combined bodily injury and property damage |
| Automotive Liability | $250,000 per person /$500,000 per accident bodily injury$100,000 property damage |
| Watercraft less than 32 feet and 50 horsepower | $300,000 combined bodily injury and property damage |
| Powerboats less than 32 feet with outboard motor from 51 to 150 horsepower | $500,000 combined bodily injury and property damage |
| Powerboats less than 32 feet with inboard motor or inboard/outdrive motor from 51 to 250 horsepower | $500,000 combined bodily injury and property damage |
| Sailboats 26 to 40 feet | $500,000 combined bodily injury and property damage |
If you want umbrella insurance, but don't meet the minimum limits, you can contact your insurance agent or carrier to increase your limits and become eligible for the coverage.
WHO NEEDS AN UMBRELLA POLICY?
Honestly, we think anyone with an active auto and home/renters/condo insurance policy should get an umbrella policy because it is an affordable coverage that could prevent you from a life-altering setback if a claim exceeds your existing insurance limits.
People with additional exposures (greater opportunities for accidents) have even more reasons to get the coverage.
Some of these exposures include:
Trampolines
Jungle gyms/playsets/swing sets
Boats/watercraft
Snowmobiles
ATVs/Go Karts, etc.
Investment properties
Significant savings/assets
WHO DOESN'T NEED AN UMBRELLA POLICY?
While having umbrella coverage is generally the wise choice, there are some people who it just isn't the right fit for, or who aren't eligible.
In order to obtain an umbrella policy, policyholders need both an auto and home/renters/condo policy, which makes certain groups of people ineligible.
For example, students or young adults who still live at home or don't drive don't need an umbrella policy because they are still covered under their parent's policies.
Elderly people who have surrendered their license or people who have had their licenses suspended also cannot get umbrella insurance because they don't have auto policies.
If someone has been in several accidents, he or she might not be eligible for umbrella, or it might be more expensive.
For the average person, umbrella insurance isn't too costly, but in some cases, people just might not be able to afford the coverage.
Those who are not eligible for umbrella insurance, but still have exposures and want extra protection can always increase the liability limits on their existing policies.
BE PROTECTED:
You most likely will never need to use umbrella coverage, but that doesn't mean you shouldn't be protected from the worst-case-scenario situations.
For the value it offers, our Berry Insurance agents recommend umbrella coverage to almost every client we serve. Learn more about the umbrella insurance we offer!