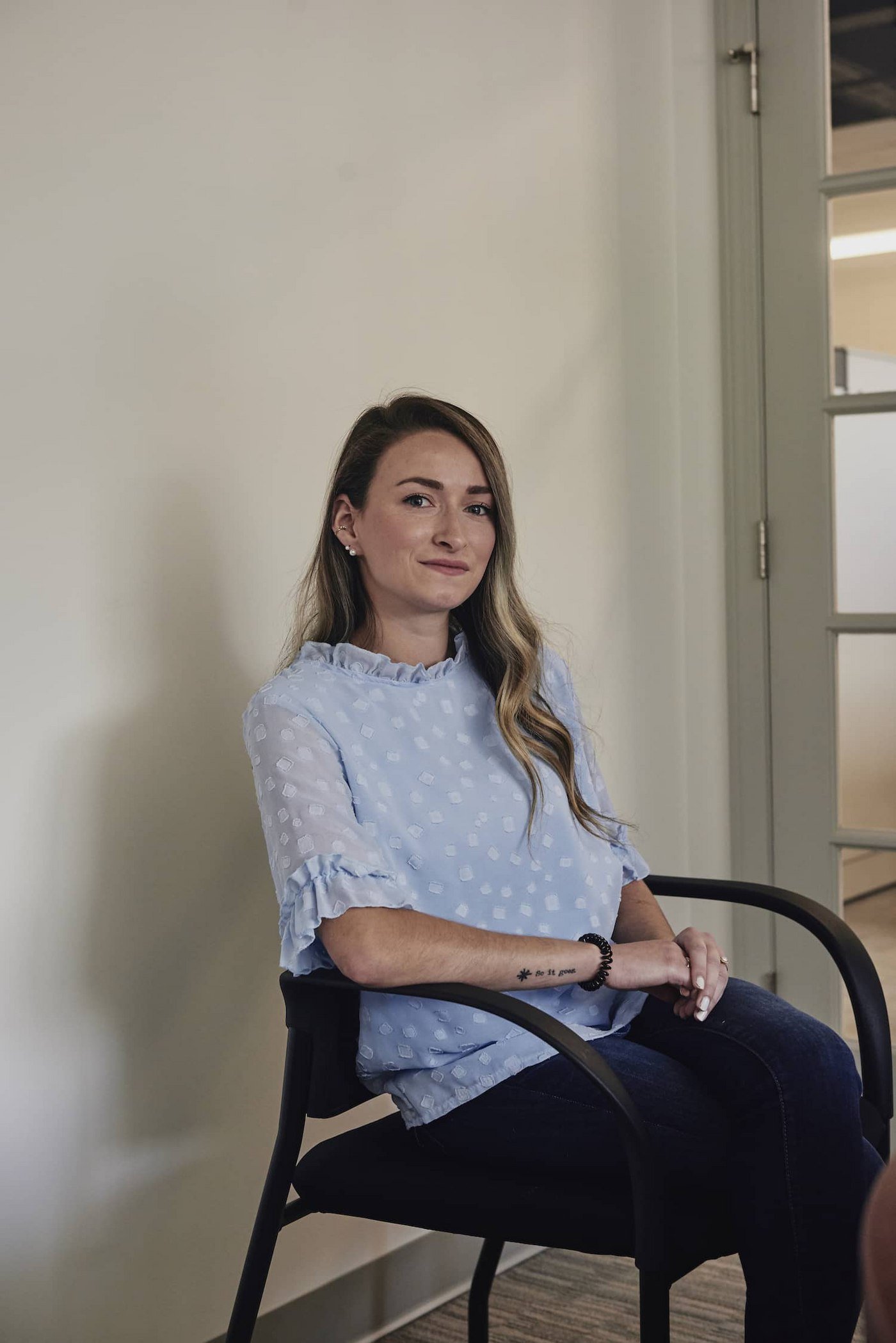 Who is Berry Insurance's Ideal Client
Individuals & Families | Business Insurance | Learning Center | individuals and families
Every business has a personality. If we could describe Berry Insurance's personality in three words, they would be fun, modern, and educational.
And just like in life outside of business, every personality meshes well with certain personalities, and not as well with others — it's just how life works.
As a reflection of this truth of life, we don't end up working with every prospect that walks through our door or gives us a call. We've been in business since 1922 — by this point, we know who melds well with our personality and who might be better suited for another insurance agency, and we don't fight for sales with businesses or individuals who we know won't yield a long-term relationship or positive experience.
Still, we have a vast array of both personal and business clients — from single young adults, to families, to retired individuals or couples, to sole proprietors, to small businesses, to large-scale organizations in diverse industries. We've served them all.
But, even though our personal and business clients are all very diverse, the qualities that will yield the most successful relationships are all the same. We'll get into those qualities we appreciate in both business and personal insurance qualities below.
If all the points we're about to discuss apply to you, you can be sure we will have a mutually beneficial partnership. If not: hey, don't worry! We value each of our clients for different reasons and provide the same level of service to everyone. However, if you don't already work with us and you can't resonate with any of these qualities, then chances are, we just aren't going to be the best fit together.
Qualities that yield the most valuable relationships
Of course, there are many qualities we appreciate about several of our clients. Maybe you always crack jokes when we talk to you, maybe you send a box of chocolate to us every holiday season (trust us, everybody in the office loves you for that), maybe you always inquire about our Chief Barketing Officer, Shredder. But, we can't get into every detail today.
Today, we're going to touch upon just the six fundamental qualities that always make for a great relationship between us and our clients.
People with a positive attitude
At Berry Insurance, our jobs can sometimes be complicated. Insurance certainly isn't the easiest field to work in. We deal with challenges all the time. But the secret to why we come into work eager every day and leave satisfied is that we don't dwell on these challenges for too long.
We know nothing productive comes from complaining. Don't get us wrong, we're human and get frustrated and might vent to our bosses Kaitlyn and Chris for a couple minutes, but then we get right back to trying to solve the problem because we know it's not going to go away on its own. When the problem is resolved, we might even joke about it. We don't take ourselves too seriously.
We thoroughly appreciate when clients have the same outlook as us in this regard.
A lot of times, we only hear from our clients when they need to use their insurance, which means they are probably going through some kind of hardship or crisis. They're angry, they're sad, they're frustrated, they're scared — this list of possible emotions goes on and on.
So while we certainly don't expect our clients to be chipper every time they talk to us, we want them to be able to trust that we're always here to help as best as we possibly can. The process is only going to go much smoother the more effectively we communicate and collaborate.
People like us
When I asked around at Berry Insurance, "What type of person is your ideal client?", many of our agents had the same response: "People like me."
At the risk of sounding conceited, hear us out!
What types of people do you tend to relate to most? When you consider their values, goals, and priorities, you'll probably realize they align with yours.
The truth is, as humans, it's much easier to make a connection with someone who you can relate to.
At Berry Insurance, most of our employees are in their 30s and 40s and are mainly focused on their jobs, families and home lives. We love working with these types of people, because we understand them! We know their values, motivations, and struggles.
Needless to say, that doesn't mean we want all of our clients to be in their 30s/40s with a family and home. Maybe you're in your 60s and are now watching the family you raised start to raise families of their own. Maybe you are in your 20s, dreaming about your future home and family. The point is, you have the same values as us, and you understand where we're coming from when we try to match you with the right insurance for you.
We love working with people who see the value in what we do … people who want to understand their insurance and make sure they have all the right coverages to protect their families.
People who are honest and transparent
Some people are private and we understand that. There are a lot of scams out there and people are becoming more and more hesitant about sharing personal information.
However, as insurance agents, that makes our jobs very hard. In order to determine the insurance best for you and obtain a quote, there are certain pieces of information we just need.
We want our clients to know we are a source of trust. They should have no problem providing the personal information needed to get an insurance quote or claim started, or even confiding with us about their personal struggles or fears that could alter their insurance needs.
If you are not willing to share information with us, we probably aren't the right fit for you (and you're probably going to have a hard time finding an insurance agency who is the right fit). But, if you're open and transparent from the get-go, working together should be a breeze.
People who are not just price shopping
Just because we don't usually work with people who are just shopping for the best price doesn't necessarily mean our insurance is more expensive than other companies'. As an agency, we can price shop for you between our several carriers to get you the best deal.
But, in our experience, usually people who are just shopping for the lowest price are not looking for the best coverage. They also usually want a quote instantly, and don't want to take a few minutes to talk about their specific needs.
Let me tell you about an inquiry we get at Berry Insurance every couple weeks or so.
"I just got an insurance quote from X-Company for X-Price. Can you beat it?"
Our response? Usually something like this:
"In order to give you an accurate quote from our carriers for insurance meeting your specific needs, we will need to have a conversation and learn some details about your business, home, car, etc. If you have some time to dive in a bit further, we would love to give you a quote. If you are not willing to, then we probably aren't the right fit for you."
Many insurance companies provide quotes based on minimal information, designating applicants the state minimum insurance limits (which usually aren't nearly enough). Our process is much more thorough, and designed to provide the correct amount of coverage.
We will never under-cover somebody. We can't in good conscience write coverage that we know isn't enough. Our goal is to protect our clients and we never want to be responsible for inadequate coverage.
With that being said, we also never inflate coverage. Like we mentioned, we like working with clients similar to us, and we try to provide every client with the coverage that we would write for our own families or businesses.
So if you want to work with us, it should be because you value the best coverage at the best price, not just any coverage at the lowest possible price.
People who are willing to learn
Insurance is complicated, and while we don't expect learning about insurance to be your full-time job (that's ours), we love to work with clients who are receptive to learning about why certain coverages or coverage limits might be right or wrong for them.
We never want you to feel like you're getting ripped off. We never want you to be unaware of what your insurance does or doesn't cover. We want you to understand why you might need a certain coverage or a higher coverage limit.
This goes even beyond our initial conversation. Every year, we have a conversation with you during a coverage review to make sure nothing has changed that would affect your insurance.
During these conversations, we might have suggestions or recommendations for better coverage. You don't need to take all of these recommendations (we know you don't want to be spending any more money on insurance), but it's important that you're at least listening and willing to talk about it. We would feel guilty if you weren't fully covered during a claim and we knew we had a solution for you that we hadn't offered.
Our philosophy lies deeply in education. We truly believe those who are more educated about their coverage will feel more confident in it and more able to protect themselves from certain claims.
Long story short — we love when our clients are willing to learn with us!
People who are responsive
This last one goes without saying, but of course we have some of the best relationships with our clients who are responsive.
Whether it's paying bills on time, or responding quickly to any inquiries that may come up, it just simply makes our jobs easier if we hear back from you right away so we can resolve your issues quickly and get your life back to normal.
Relationships are a two-way street, and even though we are here to serve you, it makes us feel appreciated and the process goes more smoothly for both parties when our clients are willing to communicate with us effectively. Plus, we make it easy for you with options including phone, email, video, or online chat.
Let's work together on your insurance
We don't want to sound picky. As long as you're willing to work with us and be honest with us, we would love to add you to the family. But, if you have all the qualities above, bonus points! You can be sure you've found the right fit in an insurance company and can count on a long, successful relationship.
But enough about us! Now you know what types of clients we like working with, but do you have an idea of what type of insurance agent or carrier is best for you?
Check out this article What to Look for When Selecting an Insurance Agency or Company.