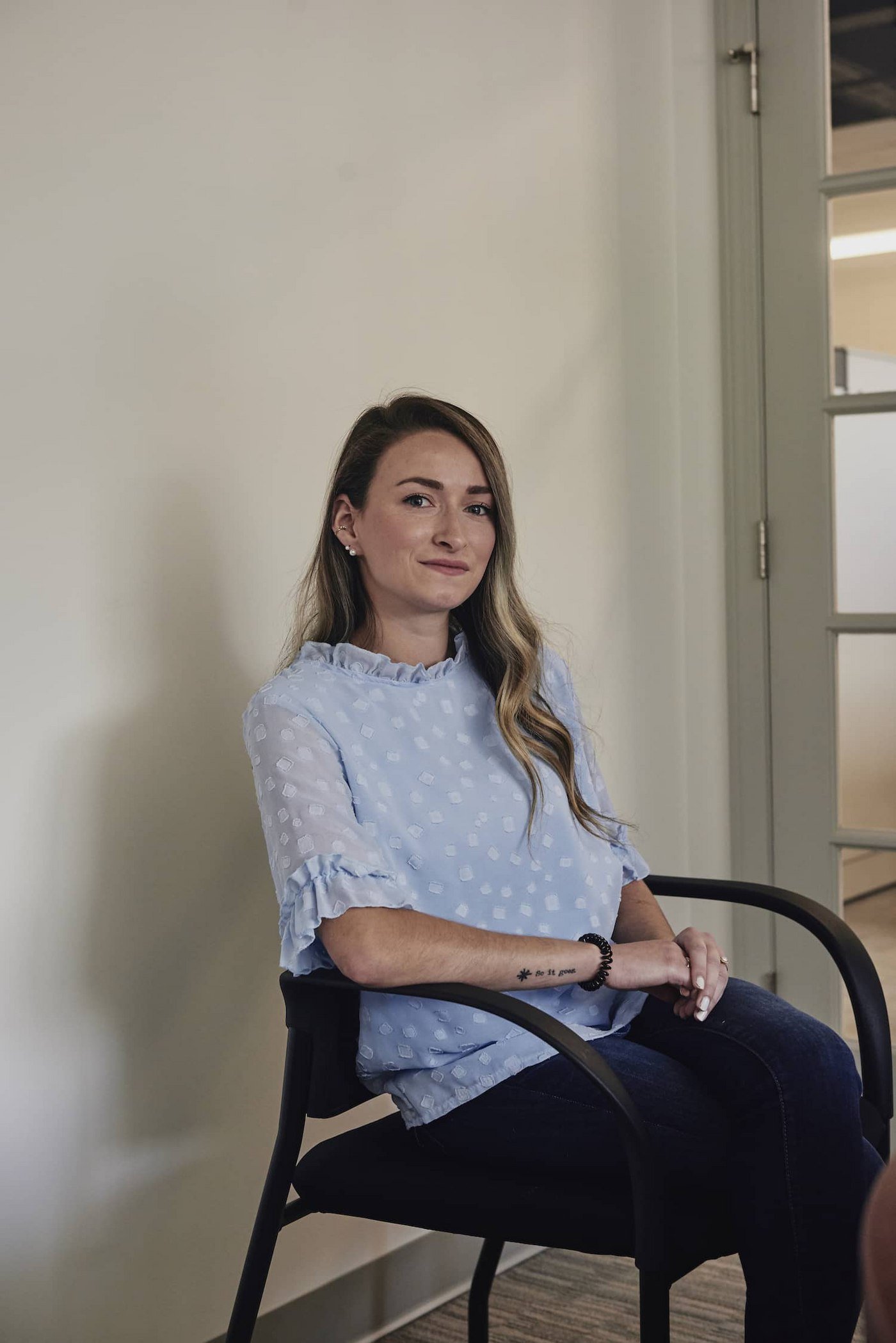 Day in the Life of a Berry Insurance Community Manager
Team Berry Insurance | Team Berry Insurance | Community Manager
If you're a motivated and personable person who likes to build connections, wants to educate and serve your community, and enjoys social media and digital marketing, then you may be in search of a Community Manager position.
At Berry Insurance, we also like to build connections, educate and serve our community, and stay up to date with social media and digital marketing trends - so we are creating a role specifically for that purpose!
At Berry Insurance, we have been expanding our marketing team for the past few years, and have seen quite a bit of success along the way. Our department started with me as a one-man band a little over three years ago, but we have since grown into a three-person team including our Digital Content Writer Robbie, and our Video Producer Jason. The big gap we are now trying to fill is a teammate who can take all the great work we're creating, distribute it to our audience, and serve as the link that connects us to our local community.
Sound like something you're interested in? If so, you're probably curious about what a day in the life might look like in this role.
Well, if I'm being completely honest … I don't really know. But that's only because this is a brand new role for us at Berry Insurance. We have a good idea of all the tasks that we want our Community Manager to be doing day to day, but the person stepping into this role is really going to be molding their own procedures and paving the way for Berry Insurance's community outreach efforts.
With that being said, what I can confidently do is explain to you what we expect a day in the life of this position to look like, and dive deeper into each job responsibility than I can do on a job description.
So let's get into it!
Manage social media accounts
The largest portion of the Community Manager's time each week will most likely be dedicated to managing Berry Insurance's social media accounts.
Let's face it: in today's age, one of the best ways to access and connect to the local community is online, so much of the Community Manager's role will involve the online community.
While this may sound simple, there is a lot that will go into this. The community manager in this role will not be responsible for just posting to social media regularly to check a box, but rather really strategizing and coming up with proven methods to increase and influence Berry Insurance's online audience.
Some of these social media tasks will include:
Devising a social media strategy

As we mentioned, the Community Manager isn't just about posting, it's about posting with intent.
That means the Community Manager will need to build a strategy to ensure every post and online connection is done with forethought and consideration; and is revisited to review performance and seek insights.
To tell you the truth, we've never really had a strong social media "strategy" here at Berry Insurance, so this would be something you would formulate from scratch and build upon over time as you learn what works best, and how the social media and digital marketing trends are evolving.
Writing captions/creating graphics
For each social media post, the Community Manager will also be drafting captions, call to actions, and any necessary graphics.
This may include drafting various captions for the same resource/topic depending on each platform's audience, tone, or character limits.
When graphics are necessary, the community manager will use Canva to create eye-catching, engaging, and informative images.
Consistent posting across platforms
At Berry Insurance, we put out A LOT of great content. Between the informative articles our Content Writer Robbie publishes in our Learning Center, the engaging videos our Video Producer Jason uploads to our YouTube Channel, and other marketing projects, we put out several great pieces a week.
These resources address the many confusing insurance questions individuals or businesses have about their insurance, and help simplify frustrating insurance processes, so we really want our clients and prospects to be able to access these resources.
It's the Community Manager's job to effectively get these resources distributed to the right audiences across various social media platforms. Primarily, we focus on Facebook, LinkedIn, and Google my Business, but based on how our social media strategy evolves, you may also need to post to Twitter, Instagram, TikTok, and more.
Connecting with online local town groups
If you've ever been on Facebook (which I am assuming you have if you are interested in this role), you've probably seen those local town groups - private groups that residents of a town or area join to discuss local happenings.
Well, those make our job as marketers and educators so much easier. People in the areas we served actually gathered themselves in one spot that we can reach out to - how convenient!
In addition to posting on our company Facebook page, the Berry Insurance Community Manager will also post within these local town groups to educate our community, build our reputation and target individuals who could actually be strong prospects.
Most of these groups have rules of how often you can post, what days you can post promotional topics, etc., so you will have to stay organized to keep track of those rules and make sure you are posting in all the right spots on the right days.
Responding to comments
Monitoring and responding to any social media comments will also be a part of the Community Manager's daily duties. We want to encourage our followers to engage with our content, so it is important that we respond to their questions and comments so they feel heard and appreciated.
Analyzing metrics
An important part of creating a social media strategy is analyzing social media metrics. Our Community Manager needs to review the analytics of posts on all platforms to determine what's working well and what's not so they can adjust the social media strategy accordingly.
Keeping up with trends
Social media is always changing (sometimes for the better, sometimes not). But whether we agree or disagree with those changes, the Community Manager needs to keep up with them to make sure our social media strategy is still relevant. This may include doing your own online research, subscribing to social media newsletters, reading books, or taking online courses.
Connect to community leaders
As a company who only serves the New England area, it is especially important that we maintain a great reputation within our local communities.
As a Community Manager, you should know who our local town leaders, representatives, groups, and reporters are, and be able to reach out to them if you need to.
You may need to do this to coordinate Berry Insurance's participation in local events, formulate a fundraising initiative, or to distribute resources or press releases.
Connect with team on networking opportunities
While you may be the face of the Berry Insurance team when it comes to community relations, it is really important that our account managers and sales representatives also be well-known and credible in the community. After all, they are the ones who communicate with clients and manage their accounts, so they need to be trusted and well-liked. That's where the Community Manager comes in. With your expertise in community relations, you can help coach the team, and open them up to networking opportunities.
This may include:
Helping them build a Linkedin presence

Helping them create presentations for their networking groups

Informing them of relevant community news, events, and opportunities
Lead fundraising efforts
At Berry Insurance we like to give back. And truthfully, we'd like to do a lot more of it, but unfortunately, time is a restricting factor.
That's why a Community Manager is crucial to helping us maximize our local fundraising efforts.
Currently, our main fundraising event is an annual Halloween Costume Drive for the Boston Children's Hospital. For the past 16 years, we have been collecting costumes, toys, money, etc. for the children at the children's hospital. It's always been a success, and something we are proud to do, but we would love to expand those efforts, and have a Community Manager spearhead that initiative.
We also have a referral program where we donate to a local charity for each client referral we get.
Our Community Manager will manage these fundraising efforts, as well as expand upon them, and identify other local fundraising opportunities.
Manage online reviews
Currently, our Google reviews play a big role in supporting our reputation. We have hundreds of five-star reviews raving about our service, support, convenience, and cost-effectiveness.
In this role, you would be expected to review and respond to all of those reviews. We really appreciate when our clients take the time to praise us in an online review, so we always like to acknowledge and thank them for their gesture.
The Community Manager would also be responsible for developing strategies to collect more Google Reviews, and coach the team on how to ask for reviews.
Manage email marketing
Social media may be the future, but emails are still a very relevant and effective way to reach people. So our Community Manager will take on our current email marketing, as well as create new email marketing initiatives.
Currently, we send out monthly newsletters with our newest or most timely content, resources, and agency news. These newsletters actually have pretty good readership, but we know with a little more effort (that's where you come in) the results could be even better.
We also occasionally run targeted email campaigns (but we would like to do more of them), so you may also be putting together one-off emails or email campaigns to send our educational resources, support our clients, or branch out our audience.
Participate in team meetings
Like any company, we have meetings. (But don't worry, they aren't those types of meetings that could have been an email. They are actually very valuable and generally pretty fun.)
Every other Thursday, we have full-team meetings, where we share wins, go over new marketing content or ideas, talk about the latest book we're reading as a team, or conduct exercises to help us grow professionally and personally.
Also on Thursdays, we have our marketing team meetings. Here the entire marketing team convenes to discuss what projects we are currently working on and what we should be planning for the rest of the quarter. We also like to share any challenges, accomplishments, or things we learned since our last meeting. Each week a member of the team also plans a quick lesson to teach the rest of the marketing team members, just as a fun activity to learn more about each others' roles.
Are you our next Community Manager?
What do you think? Could you picture this being a day in your life? You stuck around for nearly 2,000 words, so that HAS to be a good sign, right?
Like we said, this position is brand new, and has plenty of room for you to mold it and make it your own, but we certainly expect it to be fast-paced, varied, fun, and crucial to both our marketing team and organization.
We are really excited to get our next teammate up and running in this role, so fingers crossed that it could be you!
If you want to apply to this role, check out the job description here.
If you are curious about what it's like to work for an insurance agency and wondering if it is right for you, read this article where our team shares their opinion on Benefits of Working for a Small Family-run Insurance Agency.