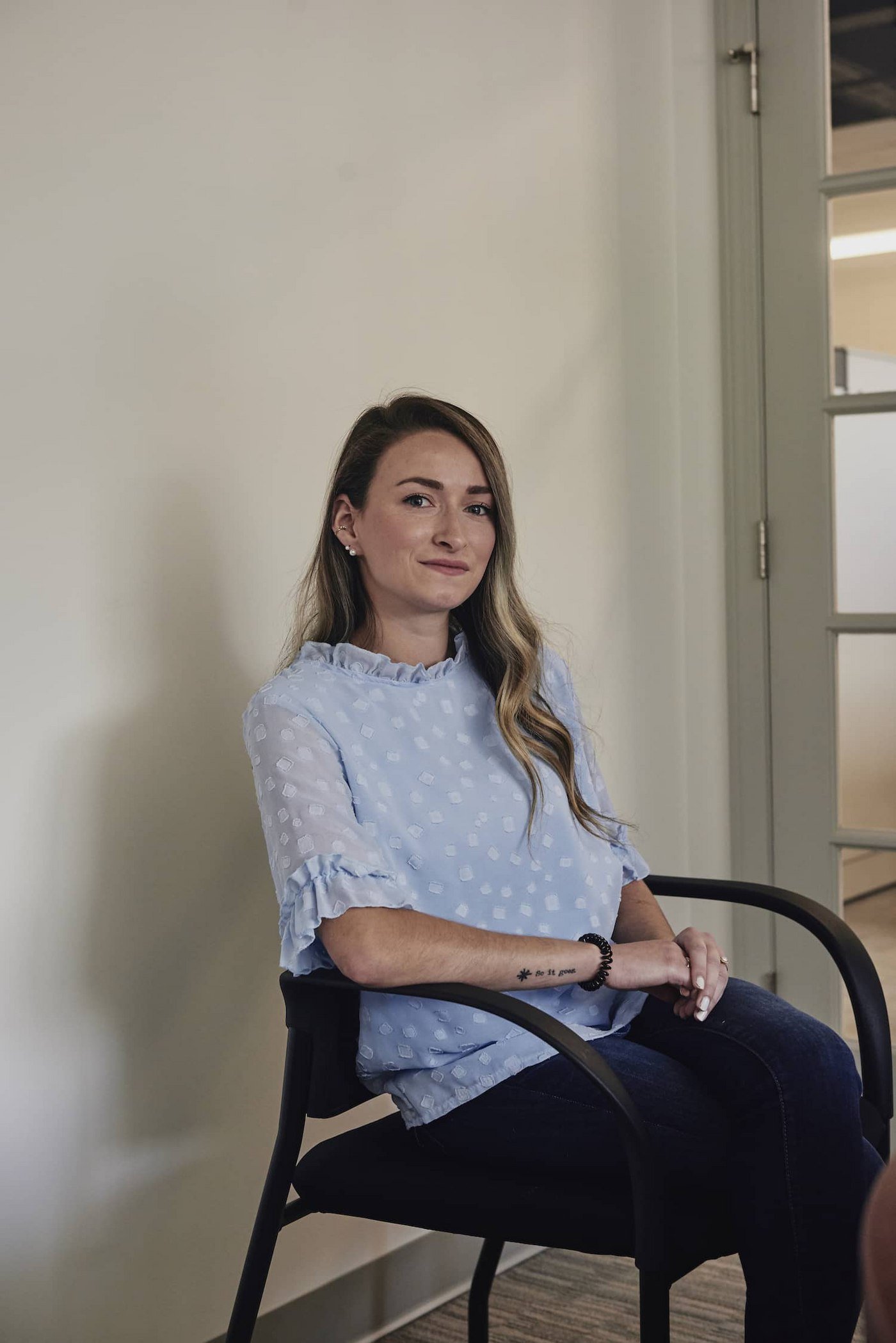 What Does Homeowners Insurance Cover?
Individuals & Families | Home Insurance | homeowners insurance
If you have a home, you more than likely have a homeowners insurance policy. But do you actually know everything it covers (and what it doesn't)?
There is a lot involved in your home: the structure, your possessions, your yard, your exterior possessions, detached structures. There is also a lot that can happen to your home: water damage, storm damage, fallen trees, fire, theft, household accidents. Not to mention, homeowners insurance also includes some coverages that actually don't have to do with your home at all.
It's no wonder that you don't have a thorough understanding of what is and is not covered on your policy. But fortunately, we do!
At Berry Insurance, we have provided thousands of clients with homeowners insurance and guided them through their coverages, so we're basically experts in this area!
We want you to also make sure you know what is and isn't covered under your policy, so you can be sure you have the insurance coverages you need to protect what you want to.
So let's get started.
The sections of a homeowners insurance policy
A homeowners policy is made up of six main types of coverage, with some optional coverages available.
Dwelling:
Dwelling coverage is probably what you think of when you think of homeowners insurance. This section of the policy covers the actual structure of your home if it is damaged from a number of causes (detailed below.)
Other structures:
This section of a home insurance policy covers damage to structures in your yard, but not attached to your house, such as fences, garages, sheds, pools, and driveways.
Personal property:
Personal property insurance includes all of the "stuff" you own in your home or yard. If your property is damaged or stolen, this section of the policy pays to repair or replace it.
Loss of use:
If a home disaster prevents you from being able to stay in your home while it is being repaired, your homeowners insurance will pay for temporary lodging for you and your family through the loss of use section.
Medical payments to others:
This section covers emergency medical expenses to a person who is injured on your property from a fall, laceration, a dog bite, or more.
Personal liability:
If someone is injured on your property and sues you for liability, this section covers medical expenses and any legal fees/settlements.
Personal injury (optional):
Though not automatically included on a homeowners insurance policy, if you elect personal injury coverage, it would cover libel, slander, or defamation lawsuits.
---
Do you need an insurance policy for a new home? Download this checklist that will help you navigate the insurance portion of the home buying process step by step.
---
Causes of damage or loss that are covered
The sections of a homeowners policy we discussed above don't apply to every situation, but they do apply to many, such as the following:
Storm damage:
Damages caused by most types of storms, such as rain, wind, hail, hurricanes, tornadoes and blizzards are covered by home insurance. However, it has to result from a sudden cause, not gradual damage. For example, rain damage from a hole in your ceiling after a tree falls through it would be covered. Rain damage from a gradual leak you could have sealed up months ago would not be.
Theft:
If someone steals your property (either inside or outside) your insurance will pay you to replace it.
Fire damage:
If a fire damages your home or possessions, home insurance will cover the cost.
Sudden or Accidental Discharge:
Homeowners insurance covers damage from sudden water discharge, such as from a burst pipe, water heater rupture, or washing machine or dishwasher failure. However, while the policy covers the damage, it will not pay to replace the faulty water heater, washing machine, dishwasher, etc.
Overflow:
If water overflows from a clogged toilet or sink (it happens to the best of us) and causes damage, that damage will be covered by homeowners insurance.
Sewer backup or water backup (available at an additional cost):
While not automatically covered in your homeowners insurance policy, water backup coverage can be included for an additional cost. This insurance will cover you if a pipe, drain, sewer line or sump pumps backs up and causes an overflow in your home. This is different from the "overflow" coverage listed above because the backup occurs deeper within the plumbing system than the drain.
Service line coverage (available at an additional cost):
Service line coverage is an optional coverage that pays for the cost of repairing any damaged pipes or wires (such as power lines, water pipes, septic lines) coming into your property.
Equipment breakdown coverage:
This optional coverage pays for damage to your home or property caused by forces such as power surges, electrical shorts, mechanical breakdowns, motor burnout or operator error.
Causes of damage or loss that are not covered
Homeowners insurance includes certain coverage exclusions, including the ones listed below:
Floods:
While most weather events are covered under home insurance, for some reason, floods just aren't. You'll need a separate flood insurance policy to cover those types of damages. And here's a tip: just because you don't live in a high-risk flood zone, doesn't mean you don't need flood insurance -- 25% of all flood insurance claims occur outside of flood zones.
Earthquakes:
Earthquakes are also not generally included on a homeowners policy. However, it is usually offered as an optional coverage you can add on to your policy.
High-risk dog breeds:
We mentioned earlier that personal liability offers coverage if your dog bites or injures someone. However, there are usually exclusions for certain types of breeds that are considered "high-risk". Depending on the insurance company, some of these breeds may include:
Akitas
Alaskan Malamutes
Chows
Doberman Pinschers
German Shepherds
Great Danes
Pit Bulls & Staffordshire Terriers
Presa Canarios
Rottweilers
Siberian Huskies
Wolf-hybrids
Wear and tear/damage from lack of maintenance:
Homeowners insurance typically only covers damage and losses that are considered "sudden and accidental." Because damage that happens over time can be prevented and maintained, it will not be covered by homeowners insurance. Some of these examples may include gradual water damage caused from slow leaks (like mold, staining, rusting, etc.), rotting or deterioration, peeling paint, loose handles or hinges, scratches and scuffs, roof shingles loosening, and more. Similarly, damage caused by your home settling is not covered.
Damage caused by pests:
Unfortunately, homeowners insurance also does not cover damage by pests such as birds, rodents, or insects.
Intentional bodily injury or property damage:
Earlier we mentioned that insurance covers medical payments to others and payment if you're sued for causing an injury. It also covers property damage. But if you purposely cause the bodily injury or property damage, it is not covered. Insurance will cover accidents, but if you do cause damage intentionally, that one's on you.
Even if you're covered, you're still limited
Keep in mind, no policy is a full coverage policy.
In addition to the uncovered areas we already mentioned, even the covered areas have limits.
Each section of your policy has "coverage limits" which cap the amount of money your insurance will pay out. If you have an incident that exceeds your coverage limits, you will be stuck paying for the rest out of pocket. This is why we generally recommend a personal liability umbrella policy, which expands your liability coverages far beyond the maximum limits on your homeowners policy (and car insurance policy too!)
If you do have a claim, you will also usually need to pay a deductible before your homeowners policy covers the rest of the damage or loss.
When it comes to personal property replacement, there are limitations on some categories, such as jewelry or fine art, but you can "schedule" specific items on your policy to ensure they are fully covered.
Coverage limits and deductibles are something you choose when you get your policy, so if you are unsure of what yours are, reach out to your agent or carrier.
Review your policies
Now that you know more about what your policy may or may not cover, I bet you're wondering how well your own policy is covering you.
Since your brain is fresh with all this new knowledge, it may be a good time to review your home insurance policy to make sure it is covering you in the ways you need it to so you aren't stuck with an our of pocket claim.
Reach out to an insurance agent to discuss your coverages and see if you might need any adjustments.