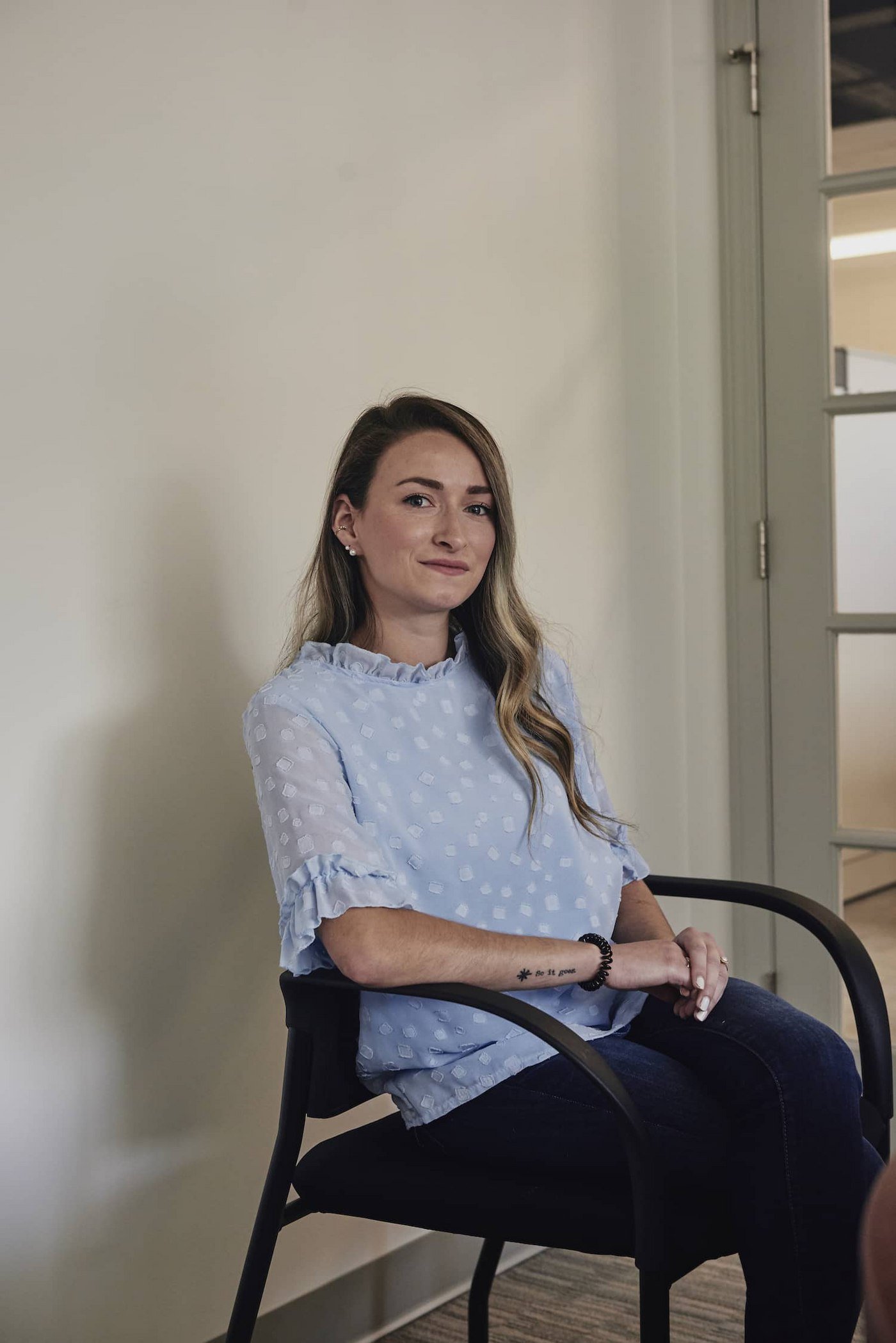 Insurance Changes When a Loved One Passes
Personal Auto | Individuals & Families | Learning Center | Home Insurance | individuals and families | Life Insurance
You don't need us to tell you that losing a loved one is difficult.
The realization that the presence of your close friend or family member will no longer be in your life is probably one of the hardest things you'll ever have to go through.
And on top of it all, the number of responsibilities and decisions that follow make the already-difficult time that much more challenging.
We've all been there. Here at Berry Insurance, we've all experienced the deaths of our own loved ones, but we also hear from clients (way more often than we'd like to) about deaths of their family members.
And while we can't help those clients navigate the entire death and grief process, we are certainly able to provide some peace of mind and assistance with the insurance end of things.
Below, we'll outline how insurance is affected by a policyholder's death, and what insurance steps you'll need to take during specific scenarios.
When a spouse dies:
When a married person dies, their spouse is generally the one handling their affairs. Because most insurance policies are shared by a married couple, the insurance may not change much, but some factors do need to be adjusted.
At the very least, if your spouse dies, you should contact your insurance agent or carrier as soon as you are able to notify them of the death so they are aware and know if they have to make any changes or review any coverages on their end.
While it may make sense to assume your insurance agent should remove your deceased spouse's name from your insurance policy once you notify them, this usually isn't the case (at least not right away.)
For auto insurance, you can remove the deceased from auto coverage (which might save you a little money), but you shouldn't completely remove them from your auto policy until there are no longer any vehicles registered in their name.
If you're keeping your spouse's vehicle, you will need to re-register it and re-title it in your name, then you can remove him or her from the policy. If you are selling the car, you will need to make sure it is sold and registered to the new owner before removing your spouse from your policy.
If you are keeping the home you lived in with your spouse, you will need to make sure your deceased spouse is first removed from the deed to the home before removing them from the home insurance policy. Once they are no longer on the deed, you can simply remove them from your home insurance and keep making payments to the premium as usual.
If you are selling the home, you would simply keep the policy as is until it is sold, then cancel the insurance policy.
When you're managing a single person's estate:
When you are managing the estate of an unmarried person (like a single parent, family member, or friend) you will need to make changes to both their home insurance and car insurance.
Home insurance:
If someone dies and you're in charge of their estate, you should notify their insurance company as soon as possible.
Whether the home is vacant, rented out, or occupied by the child, the policy will need to be rewritten to reflect the changes to the status of the home.
Note: there is a chance the new policy will cost more under your name than it did under the previous owner's because of new risks. For example, if the house is vacant, you can expect a higher premium due to a higher risk of theft, vandalism, and damage.
If you are selling the home, notify the insurance carrier of your plans to cancel the policy. A notice of cancellation takes 30 days, so if the home sells within 30 days, you are all set. If the sale process extends beyond 30 days, you'll need to rewrite the coverage in your name so it is covered until it sells.
Car insurance:
So what about their car? If you're managing the property of someone after their death, are you even covered if you drive the car? What changes do you have to make before you sell or take ownership of the vehicle?
If you (or any other driver) is listed on the deceased's car insurance policy, of course you are able to drive the car. You will just need to contact the insurance company to inform them of the insured's death so they can be removed from coverage on the policy.
Again, if the car is in the deceased's name, it will need to be re-registered and re-titled before you can remove them from the policy altogether.
If you are not listed on the car insurance policy, you would not be covered under the car insurance policy, unless you add yourself as an operator on the insurance policy. If you plan to use the vehicle for any reason, it may make sense to add yourself as an operator.
Normally, people not listed on policies can drive someone's vehicle with permission, but since deceased vehicle owners can't give permission, those not listed on the policy are not covered.
To avoid any risks of not being covered, our suggestion is to simply not drive the car until you contact the insurance company.
If you plan on keeping the car, you'll need a new insurance policy and they'll need to transfer registration and ownership.
As someone managing the estate, you will need to provide power of attorney documentation so they can ensure you are in fact able to make insurance changes on behalf of the deceased.
What about life insurance?
Life insurance is also directly affected by the death of the policyholder. After all, it's kind of the point of the insurance in the first place.
Life insurance provides financial security to the family of the policyholder if he or she passes away. The funding paid out to the beneficiary of a policyholder may be used for funeral costs, debt payments, continuation of the policyholder's income, college savings for children, and other final expenses.
If you're a beneficiary of a life insurance policy of someone who died, you might be wondering when and how you'll receive the policy proceeds.
Following the death, you should reach out to the insurance agent or life insurance company of the policy to inform them of the death as soon as you are able to.
You will usually have to provide a copy of the death certificate and may have to fill out a form or answer some questions.
Usually you get the option to choose whether you want to be paid a lump sum, or in installments and whether it is paid through a check or electronically.
Generally, you can expect to get the payout roughly 30-60 days after filing the claim.
There may be more, uncommon insurance steps you need to take
This guide is by no means the end-all-be-all guide of what to do after your loved one dies.
Each person is so individual and your loved one may have unique, less common types of insurance like recreational vehicle insurance, pet insurance, or flood insurance that you may need to either switch to your name or suspend, depending on what you're doing with their property.
Feel free to reach out to us for more detailed guidance of how to handle the insurance of your loved one. While we can't make you feel completely better during this tough time, you can be sure we will guide you through the insurance process, and even take on much of it ourselves.
After all the hassle of post-death tasks is complete, you may be wondering how you can ease the burden on your family when your time comes (a long time from now, of course.) Check out this article When are the Best and Worst Times to Get Life Insurance to see if a life insurance policy is right for protecting your family.