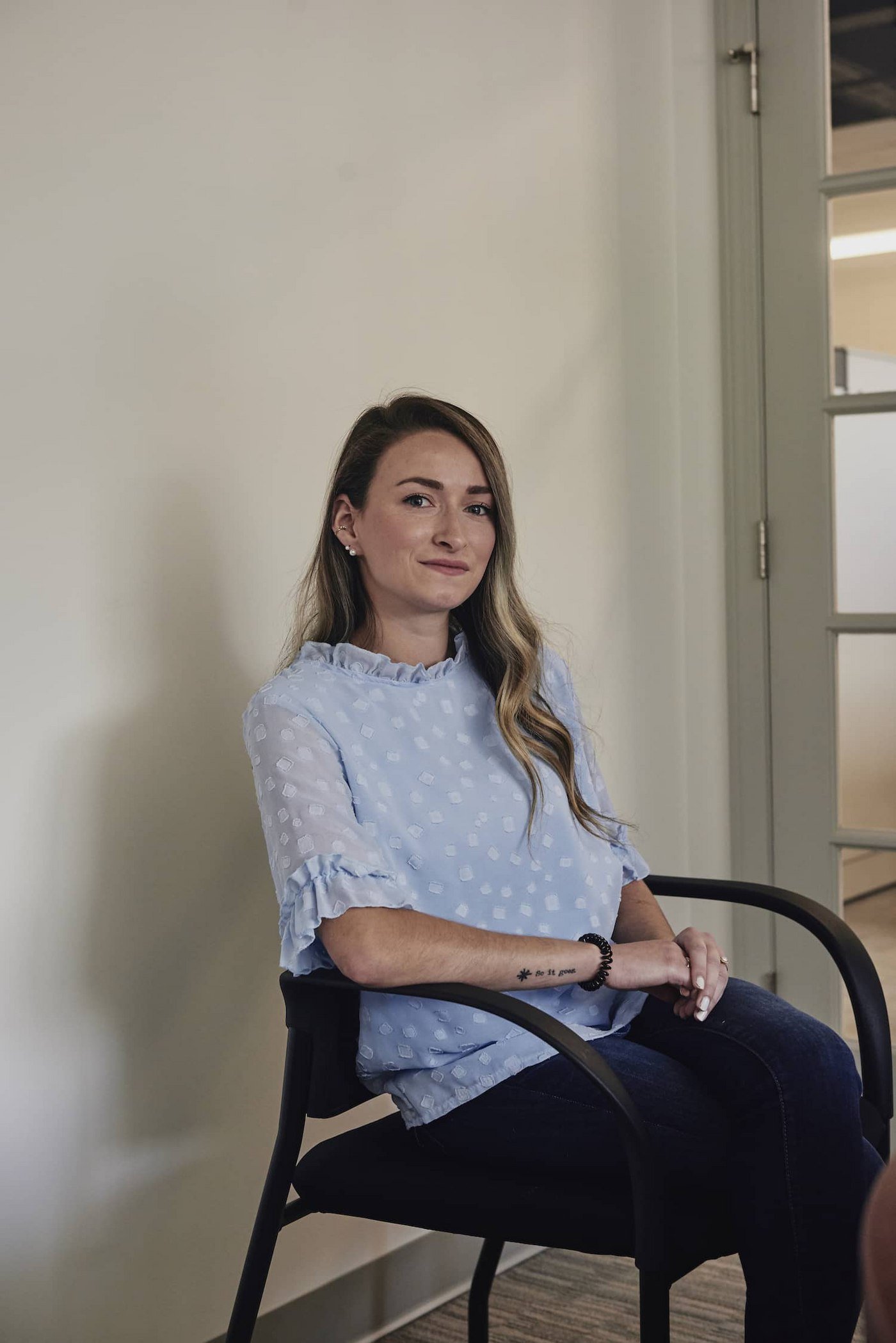 What You Need to Know When Supplying a Company-Owned Vehicle to an Employee
If you're a business owner with employees who drive often for their jobs, it may make sense to issue them employee vehicles.
Lots of companies are doing it nowadays!
In fact, because our Vice President at Berry Insurance, Chris drives around regularly to meet with clients and prospects, he uses a company vehicle.
And he isn't the only one. Plenty of our commercial insurance clients provide company cars as well, and we help each and every one of them get an auto policy to ensure the vehicles and the employees driving them are protected with the right coverages.
Because when it comes to insuring company-supplied vehicles the insurance can get complex. Commercial auto insurance? Personal auto insurance? What covers what? Are there any restrictions?
We'll go over all of that and more below.
Insuring a company owned vehicle through commercial auto insurance
If you have any company owned vehicles (whether or not you issue it to an employee), you will need to insure it under your company's commercial auto insurance policy.
A commercial auto policy will cover all your company's business vehicles and your liabilities associated with them during work-related operations.
Business auto insurance covers many vehicle-related incidents, but it does have some limitations, exclusions, and optional coverages. These range from policy to policy, but here's what you can generally expect.
What is covered:
Liability for bodily injuries or property damages caused by your company vehicle
Physical damages to your company vehicle
Medical payments
Coverage if you are involved in a hit-and-run
Coverage if you are hit by an uninsured driver
Hired auto liability for accidents caused with rented vehicles (optional)
Non-owned auto liability for accidents from your employee using their car for your business (optional)
Glass or windshield replacement
Driving for personal reasons (damage only)
What is not covered:
Business or personal property in your vehicle
Mobile equipment
Intentional bodily injury or property damage
Completed operations (the work you have completed)
Towing (optional)
Rental reimbursement (optional)
Pollution
Driving for personal reasons
What if the employee uses the car personally?
Let's spend a little more time on that last bullet: driving for personal reasons.
Commercial auto insurance only provides coverage during work related operations. Outside of work, it takes no responsibility.
So if you issue a company vehicle to an employee and it will be their primary vehicle, it is safe to assume they will be using it for personal reasons as well (even if that is just driving to and from work.)
So are they covered under the company auto policy?
Yes and no. Under the commercial auto policy, they would not have liability coverage. However, they would be covered for any damages to the vehicle itself. For the employee to be covered for liability in this scenario, they would need their own personal auto liability coverage.
What if the employee doesn't have a personal auto policy?
If your employee doesn't have a personal insurance policy, they won't have any liability coverage when driving the company vehicle for personal use, so you would need additional coverage for them.
One option is to have the employee get a named non-owner policy to give them personal auto liability coverage.
The other option is to add drive other car coverage to your company auto policy.
What is drive other car coverage?
Drive other car coverage is an endorsement on a commercial auto policy which essentially provides personal liability coverage to the driver of the commercial vehicle when driving for personal use.
The coverage works kind of like non-owner auto insurance, which is a personal coverage that protects drivers who don't own a car but frequently drive other vehicles.
Drive other car coverage covers the driver if they were in an accident outside of work hours.
This coverage is necessary because, as we mentioned, if you provide an employee with a company vehicle that they use as a primary vehicle, chances are they will be using it for non-work reasons at least once in a while. That's why insurance carriers will require drive other car coverage if the driver doesn't have a personal auto policy or isn't a named insured on another person's auto policy.
In some cases, drive other car coverage is automatically included in commercial auto, but you will typically have to add the endorsement on for an additional cost.
Is the employee's family covered when in/driving company vehicles?
We know that during work hours, the employee has liability coverage through the commercial auto policy, and outside of work hours they have liability coverage through either their personal policy or the drive other car endorsement.
So yes, if the employee gets in an accident, any injuries to their family (or anyone else) as passengers are covered.
But what about as drivers?
Drive other car coverage can in some cases extend to resident spouses of the employee (often only for spouses of corporate officers). That means if your employee's spouse is in an accident when driving the car for personal reasons, they would be covered under the endorsement. Be sure to check your specific policy for what they allow and pass that information onto the employee with the vehicle.
Children are a different story. Youthful operators pose more of a risk and generally increase an insurance premium. For those reasons, commercial insurance policies typically won't cover children drivers (unless they are actually working for the company -- then they may cover).
If the employee you're issuing the car to has children of driving age, they will have to be on the employee's spouse's policy, or have a policy of their own.
Protect your company vehicles, those who drive them, and their families
Your company's vehicles are important and so are the employees driving them.
For any vehicles you supply to an employee, you need to find out what the employee already has for auto coverage and talk to your insurance agent to make sure your commercial auto insurance is thoroughly covering them. You should also pass on any of the insurance policy's exclusions and restrictions to the employee so they know what is permitted and won't do anything that will leave them or you uncovered.
You also need to make sure you keep up to date on the vehicles and drivers so your insurance can change with your needs. Use this article to help you review all of your commercial insurance policies annually so you can make sure your business is properly covered.