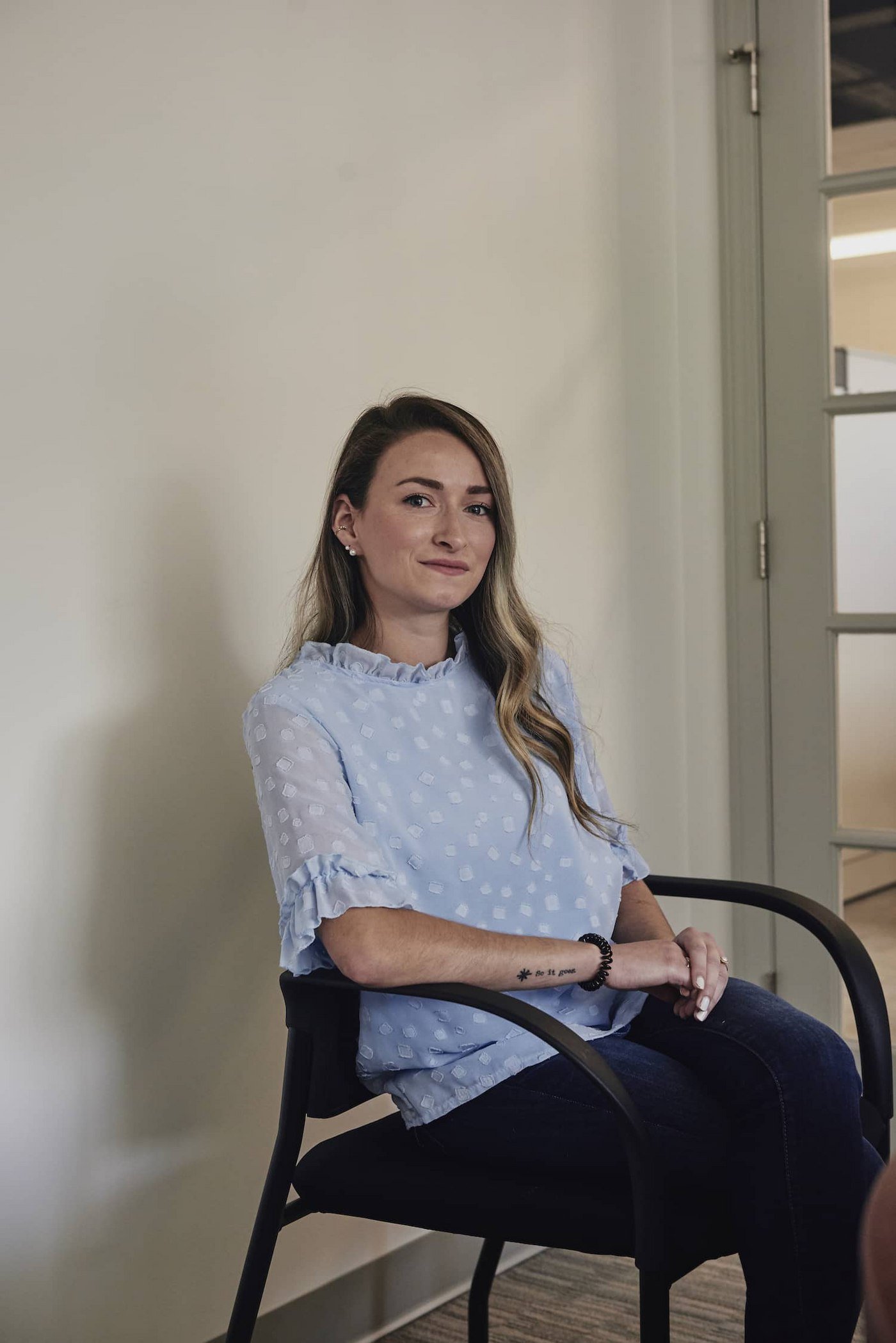 Berry Insurance Personal Lines Account Technician FAQs: What to Consider when Applying
Team Berry Insurance | Team Berry Insurance | Personal Lines Account Technician | Berry Insurance General/Culture
Personal Lines Account Technician: if you come across a job posting with this title, you could be a little perplexed. You know what each of the four words mean individually, but what exactly do they mean when you put them together?
Well, the truth is, it probably depends on the company. Here at Berry Insurance for example, our Personal Lines Account Technician actually wears many hats, so if you are planning on applying to the role, there is a lot you should know.
And the truth is, it's probably better for you to find out now rather than later. The last thing both you and the job's hiring manager want is to advance far into the interview process just to realize you and the position aren't a match.
So in this article, we are going to tackle some of the main questions about the role that are probably on your mind so you can decide if you are interested. Then when you come into the office to interview, we can dive deeper and really get to know each other so we can determine if Berry Insurance is the right fit for you and if you are the right fit for Berry Insurance.
So let's get into it!
What does a typical day look like for a PL Account Technician?
The Personal Lines Account Technician here at Berry Insurance balances many varying tasks every single day.
Some of these tasks may include assisting our personal insurance account managers with client requests, initiating and auditing carrier downloads, processing policy renewals and cancellations, sending cancel nonpay emails, answering phones/emails, greeting clients, distributing mail and scanning documents, correcting policy errors, ordering supplies, participating in team meetings, and other various tasks.
But for more detailed insight, we have another resource for you. In fact, our current PL Account Technician wrote an article on this exact topic. To learn more, read this article: A Day in the Life of a Personal Insurance Account Technician at Berry Insurance.
What are the responsibilities of the receptionist portion of this position?
In our specific scenario, our Personal Lines Account Technician role also serves as our receptionist at the front desk. That means in addition to assisting the personal lines team with insurance-related operations, they also assume all the responsibilities of a receptionist.
Some of these tasks include:
Answering phones and greeting clients

Monitoring and ordering supplies (office supplies, bathroom supplies, kitchen supplies)

Managing incoming and outgoing mail: this includes receiving incoming mail, opening all non-confidential mail and distributing it to appropriate employees, photocopying or scanning checks and invoices, collecting outgoing mail

Maintaining office equipment: such as keeping paper/toner loaded in printers, copiers, and fax machines; ordering ink, sealant and loading postage in the postage machine; and contacting office supply vendors when needed
What type of technology does your company use?
While insurance isn't traditionally the most technologically-advanced industry, Berry Insurance tends to stay fairly up to date on technology trends.
For instance, our employees work on a hybrid schedule. That means they all have laptops to bring to and from work, and all the proper equipment to work from home. Our phone system is also able to automatically forward calls to employees' cell phones when they are working from home so they can easily handle client calls as if they were in the office.
Our team also relies heavily on the use of video. In addition to employing a full time video producer who makes educational and marketing videos, our account managers and sales executives are expected to record 1:1 videos via Vidyard to send to clients and prospects, and utilize Zoom for video meetings.
As a team, we communicate often through Microsoft Teams, and our clients are even able to text us through our main number due to a service called Sakari.
Our marketing team manages the website and marketing efforts through HubSpot and posts educational content and updates through social media.
We also work with an IT support company out of Foxborough who keeps us up to date with security and compliance.
We are consistently evolving to keep up with new technology trends, so if you aren't comfortable with technology, you will certainly get comfortable with it if you take on a career at Berry Insurance.
What is Berry Insurance's culture/work environment?
If you haven't been able to tell from our website, Berry Insurance is pretty casual, especially compared to other insurance agencies.
Where you might imagine a suit and tie, you will instead usually find jeans and our Berry-branded (and extremely comfy) t-shirts. Our office dogs Shredder and Rider add some comic relief to the work days, and there is often something exciting going on in the office like a team lunch or goofy video shoot.
As a small team, we are all pretty comfortable connecting with one another and exchanging banter, jokes, and feedback. We have a culture of learning and often participate in communication exercises, book clubs, or other growth-related activities.
Our kitchen is always stocked up with candy and snacks, and we often bond over team lunches from local restaurants, or team outings (such as chocolate walking tours).
However, we are also a hardworking team, so for much of the day while we are all tackling our priorities, the office can have some pretty quiet lulls.
What is your culture of feedback?
Everyone in our company considers themselves educators. And to be an educator, you have to constantly be learning, yourself. And feedback is a critical tool for learning and growth, so it is something we embrace as a company.
And this feedback culture is pervasive even through upper management. Our owners Kaitlyn and Chris are constantly requesting feedback on how we can work better as a team, and how they can better run the organization.
What benefits does Berry Insurance offer?
Berry Insurance offers most of the standard benefits you would receive at any company, including health insurance, a Health Reimbursement Arrangement (HRA), a Flexible Spending Account (FSA) with contributions from the organization, group term life insurance, long-term disability, and a simple IRA plan.
Berry Insurance also offers a generous unlimited PTO policy with a minimum requirement of 120 hours off. We know all our team members have families and busy lives outside of work, so as long as job expectations are being met and time off is properly covered, we want our team to have the flexibility they deserve.
When I go out on vacation, does someone cover my responsibilities or will I come back to work that needs done?
The activities the Personal Lines Account Technician does every day are very important, and quite frankly, keep the business running. That means we wouldn't be able to stay afloat if we completely neglected the account technician duties while they are out of office.
Fortunately, the rest of the team is well-trained to step in and pick up the slack if you ever were out sick or on vacation in this role.
When the PL Account Technician is out, the team takes turns covering the front desk and answering the phones. The personal lines team will take over endorsement processing (adding/deleting vehicles, drivers, coverage changes, mortgage updates, binders requests, etc.) The owner Kaitlyn also tends to step in and does the daily downloads and sends cancel non-pay emails.
The only outstanding work that will be waiting for you when you get back is the daily communication logs. You will need to reconcile the daily communication logs from the days you were out, which can take some time if you were out for several days, but is manageable if you take it step by step.
Considering a career with Berry Insurance?
You're still here? Could that possibly mean you're interested? Whether you think this role seems right for you, or are potentially interested in another role here at Berry Insurance, you should probably learn a little more about the company.
You can learn about that more in this article, where each of our teammates shares their opinions on the Benefits of Working for a Small Family-run Insurance Agency.