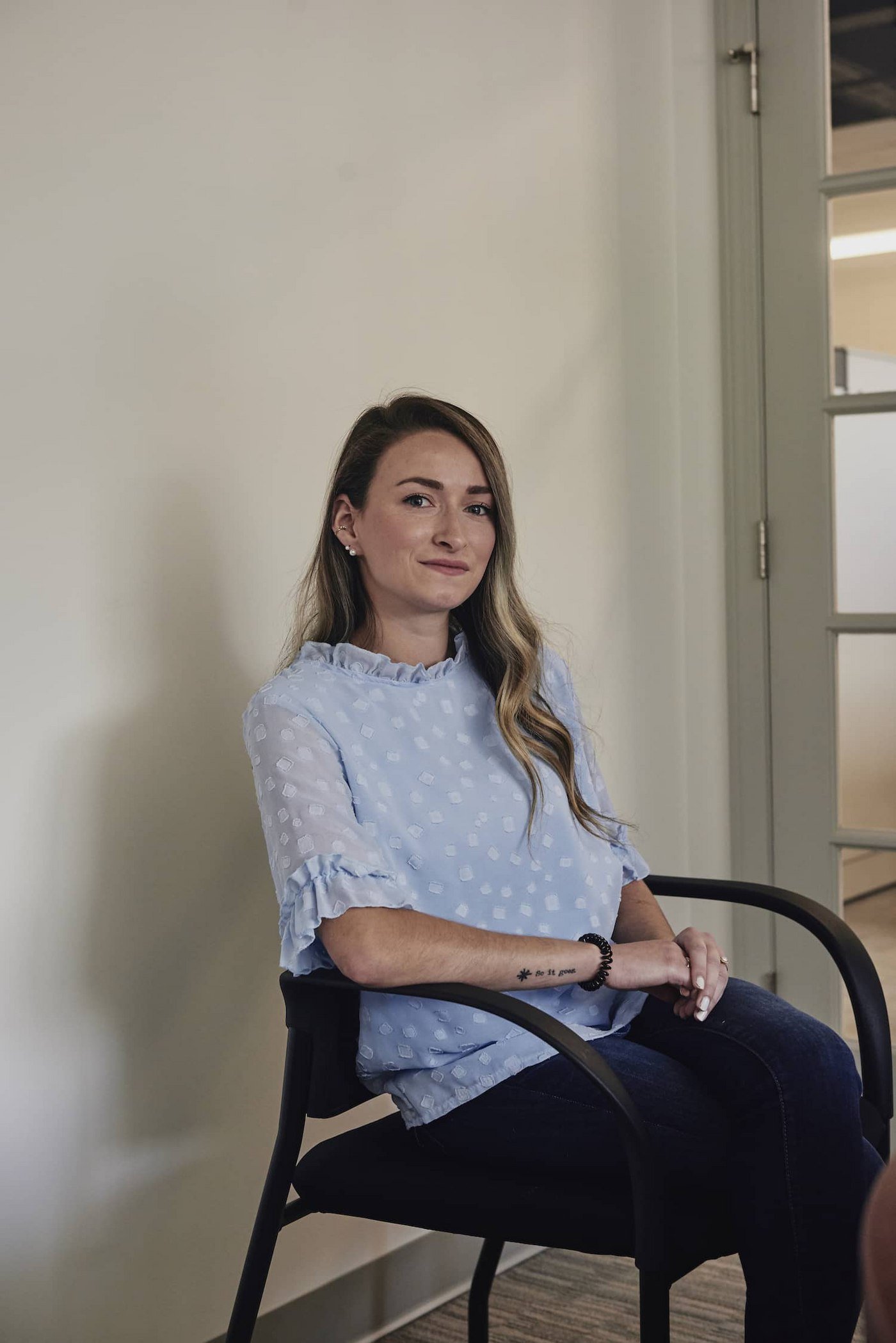 Berry Insurance Video Producer FAQs: What to Consider when Applying
If you're reading this article, you are probably interested in pursuing a Video Producer role at Berry Insurance. (If not … um … sorry to tell you, but you may have clicked the wrong link.)
And if you're planning on making a career change, you probably have lots of questions. Well, we want to answer those questions as effectively as possible for you. Let's be honest: both job hunting and recruiting can be tiring, and neither of us want to spend a large chunk of time on an interview process just to realize way down the line that it just isn't the right fit.
So in this article, we want to tackle some of the main questions on your mind so you can decide if you are interested in the role. Then when you come into the office to interview, we can dive deeper and really get to know each other so we can determine if Berry Insurance is the right fit for you and if you are the right fit for Berry Insurance.
So let's get into it!
1. What is your approach or philosophy when it comes to marketing?
Our marketing approach is a little less "marketing" than that of other companies. Rather than traditional marketing and sales tactics, we take an educational approach.
To do this, we share all of our insurance expertise through educational articles, videos, and graphics on social media, our website, and emails. We use this educational material to ensure every interaction with those we serve is providing education and value from initial inquiries from prospective customers to conversations with clients we have served for decades.
Insurance is confusing, and often if people are reaching out to us it's because they were told they are required to get a certain type of insurance, they are confused about their insurance policy, or they have experienced a claim - none of which are especially fun scenarios. So if we can be ready to answer their questions and help them navigate their insurance through educational, unbiased material, they will feel at ease and empowered to make their own insurance choices, and in turn will grow to trust us.
2. How do you plan your marketing content? How far out do you plan?
At the beginning of each quarter, the marketing team has an in-person planning session, where we evaluate the marketing department and the organization's current priorities in order to determine projects and goals for each individual team member that will support those needs.
We order each of those projects in order of priority, planning to complete the highest priority tasks first while also identifying some optional projects that could be completed if time allows. We also keep in mind the possibility of priorities shifting over the quarter. While we tend to mostly stick to our quarterly plan, sometimes things come up that we have to adapt to.
Of course, there is also a level of short-term planning necessary for this role.
While you're working on the production or post production of one video, you will also be working on the pre-production for an upcoming video. For example, while you're shooting or editing a video, you may also be gathering information from the rest of the team for your next video, or drafting the script. That way, when you finish and publish one video, you will be ready to move forward with the next in order to keep a consistent publishing cadence.
3. What would a week in this role look like?
A week in this role will typically involve work at every stage of the production process. It will generally involve planning, scripting, shooting, editing, publishing, revising, reviewing analytics, and collaborating with various members of the team.
But for more insight, we have another resource for you. In fact, our first ever Video Producer wrote an article on this exact topic. To learn more, read this article: A Week in the Life of a Berry Insurance Video Producer.
4. Who are the people I would predominantly be working with?
At Berry Insurance, our entire team from the marketing team, to the sales team and account managers, to the owners, and even the office dogs, Shredder and Rider are involved in our video efforts, so in this role, you will be working with the entire team.
You will be collaborating regularly with the marketing team: Senior Marketing Manager Corin (that's me!), and Digital Content Writer Robbie to set and align priorities, work on projects together, as well as share challenges, successes, and teach each other our expertise so we can constantly grow together.
You will also be regularly working with both the commercial and personal insurance teams. These will be your primary resources when it comes to gathering information about the topics you are creating videos on, as well as the people you will be filming for these educational videos.
Depending on the type of video you're making, you may also be interacting with clients, figures in the community, or working with freelancers for an extra camera operator or editor.
5. How do you measure marketing success? What are the metrics for success in this role?
For us, the most important indicator of marketing success is if we are consistently publishing pieces of content that answer the questions they were intended to, and create value for the people we serve.
We often have clients or prospects reach out to us, thanking us for the videos and articles we put out and expressing how much they helped them. Since being educators for those we serve is our company's philosophy, witnessing the value people get from our content efforts is the most important way we measure success.
While marketing analytics can be important to measure, we feel they don't always show the full story when it comes to marketing success for a number of reasons. In terms of video, we do measure views, engagement, watch time, clickthrough rates, and more, but we moreso use these analytics as indicators of what is working well in our marketing efforts and what we can work on – we use them as a growth tool. And when we happen to see marketing success illustrated through these analytics, we take the time to share and celebrate them as a team as well.
In terms of production, as Video Producer, you will be expected to be able to publish at least two videos per week that contribute to the current marketing priorities. You will also be expected to lead the entire organization in improving video strategy and performance.
6. What is your culture of feedback?
Everyone in our company considers themselves educators. And to be an educator, you have to constantly be learning, yourself. And feedback is a critical tool for learning and growth, so it is something we embrace as a company.
As we're crafting videos or articles, we need to accept feedback from the team to make sure it is accurate and is conveying the right message.
The marketing team also consistently provides feedback to the rest of the team. For example, as the Video Producer, you will be responsible for coaching the team on how to come across better on camera, whether in 1:1 or 1:many videos. The marketing team also provides feedback to the team to help them improve how they are communicating educational content in their day-to-day interactions.
And this feedback culture is pervasive even through upper management. Our owners Kaitlyn and Chris are constantly requesting feedback on how we can work better as a team, and how they can better run the organization.
7. What is Berry Insurance's culture/work environment?
If you haven't been able to tell from our website, Berry Insurance is pretty casual, especially compared to other insurance agencies.
Where you might imagine a suit and tie, you will instead usually find jeans and our Berry-branded (and extremely comfy) t-shirts. Our office dogs Shredder and Rider add some comic relief, and the video shoots you will be conducting create excitement and unexpected scenarios in the office.
As a small team, we are all pretty comfortable connecting with one another and exchanging banter, jokes, and feedback. We have a culture of learning and often participate in communication exercises, book clubs, or other growth-related activities.
Our kitchen is always stocked up with candy and snacks, and we often bond over team lunches from local restaurants, or team outings (such as chocolate walking tours).
However, we are also a hardworking team, so for much of the day while we are all tackling our priorities, the office can have some pretty quiet lulls.
8. What benefits does Berry Insurance offer?
Berry Insurance offers most of the standard benefits you would receive at any company, including health insurance, a Health Reimbursement Arrangement (HRA), a Flexible Spending Account (FSA) with contributions from the organization, group term life insurance, long-term disability, and a simple IRA plan.
Berry Insurance also offers a generous unlimited PTO policy with a minimum requirement of 120 hours off. We know all our team members have families and busy lives outside of work, so as long as job expectations are being met and time off is properly covered, we want our team to have the flexibility they deserve.
Considering a Video Producer career with Berry Insurance?
Wow, you made it through all 1,600 words! Could that possibly mean you liked what you heard and you are still interested in the role?
If so, you should now have a pretty good idea of what it will be like to work as a Video Producer for Berry Insurance. But, we realize you may still have questions about what it is like to be a Video Producer specifically for a small independent insurance agency. You can learn about that more in this article, where each of our teammates shares their opinions on the Benefits of Working for a Small Family-run Insurance Agency.